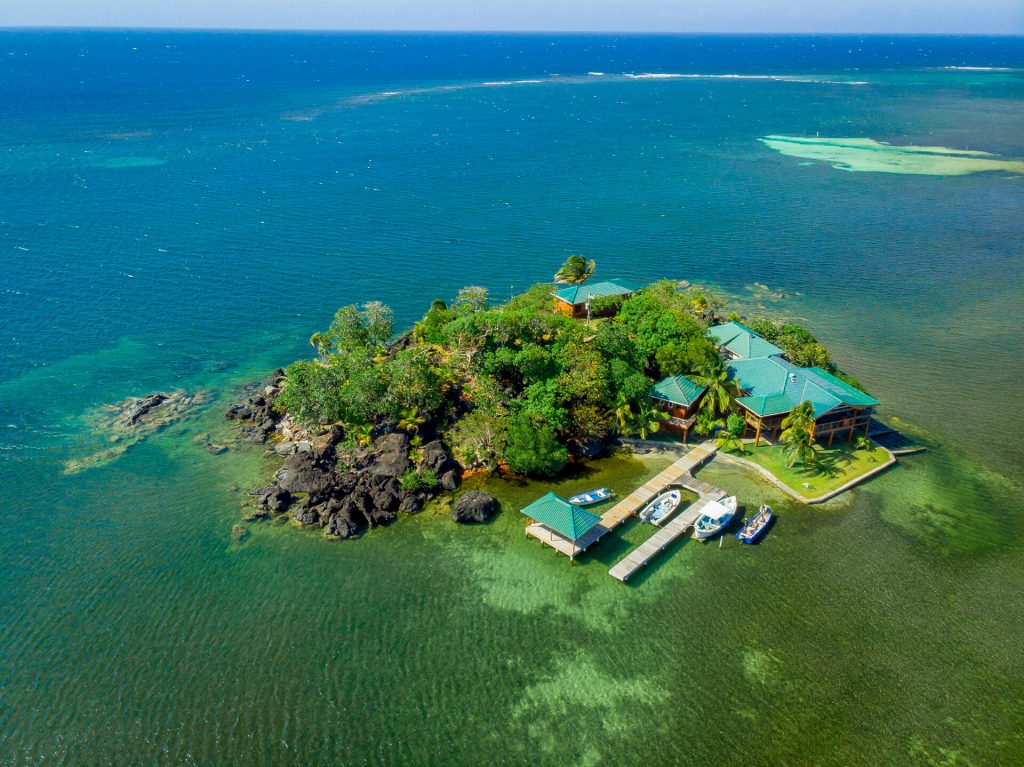 Black Rock Cay is one small island. It is located just on the north side of Guanaja Island. That islет is very small and beautiful, one of the most beautiful I have seen. Its area is 0.71 acres (2873m2), its maximum length / width is 80mX70m. The island is near Guanaja, only a hundred meters from the coast. The island is last towards the sea, there is none behind it, so it has an unobstructed view of the Caribbean Sea.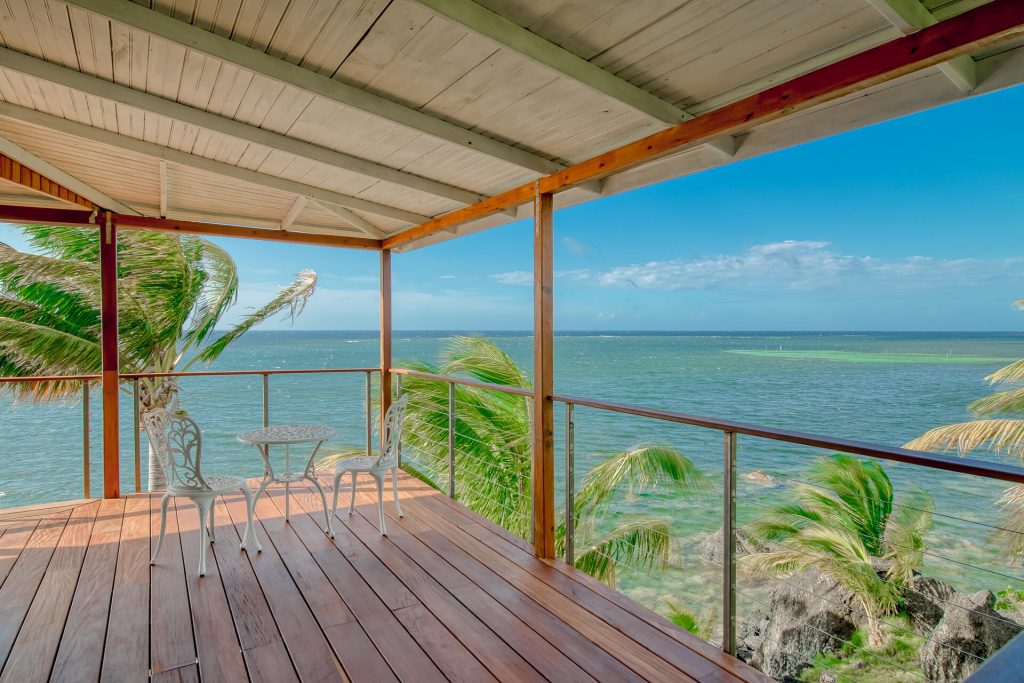 The Meso-American Reef or the Great Barrier Reef in Belize (located next to Honduras) is the second largest reef in the world, right after Australia. Also, Honduras is a Central American state, and the Black Rock Cay islet is about 55 km away from the coast of Honduras. And it sets in the Caribbean Sea, which makes that region excellent and high quality because it is influenced by Central America, the Caribbean Sea, and the Barrier Reef, which is in the neighboring country.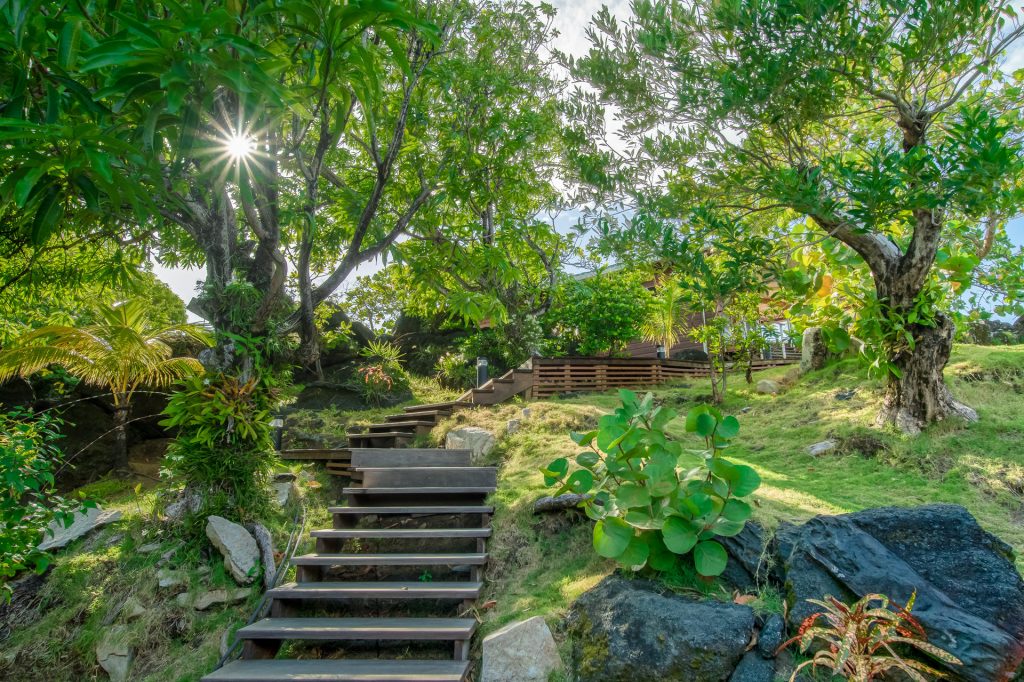 Black Rock Cay is an islet that, although small, has solid vegetation in relation to its size. There are a lot of arranged grass, coconut palms, and various bushes. But what makes it unique are the black rocks scattered around the island and its edges, which is very rare in private islands. The island has a slight elevation and offers a beautiful view from above in the direction of Mangrove Bight, a place that is very close, less than 2 kilometers away. When viewed from afar, the black-green relationship looks very nice on the island.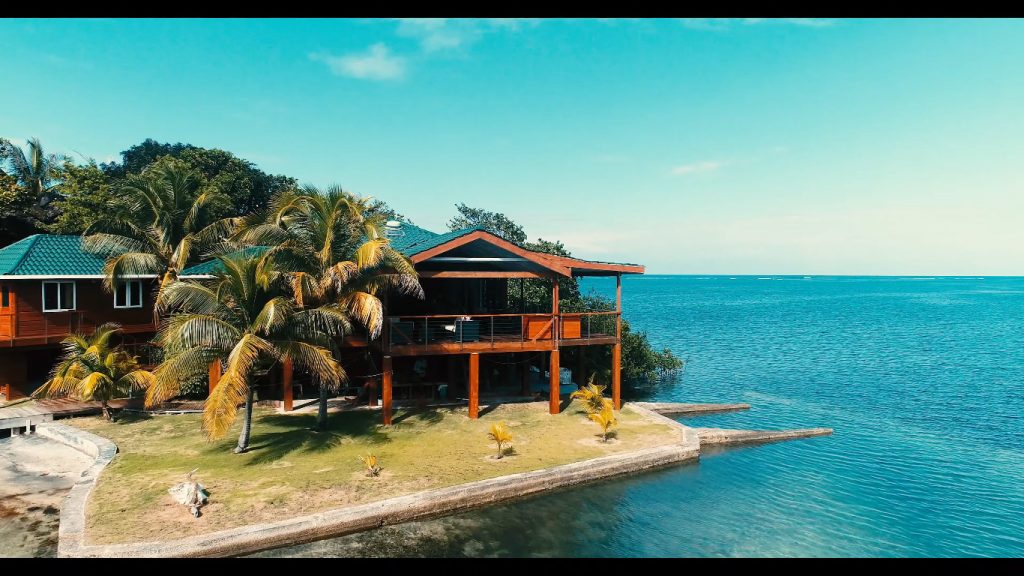 As for the infrastructure, the island has several luxury buildings with large well-equipped rooms, a kitchen, a couple of bathrooms, terraces. It has one house on the top of the "hill" with a beautiful view. The island has a small "bay" a beautiful inlet where there is a professional small dock for boats, where several boats can stop. The island does not have a solar panel, as far as I noticed and read about it, but it is powered by electricity regularly because it is very close to the coast. And it has its own diesel generator as a bonus. The same for water, it uses city water and also collects rainwater. There is the internet and some technology.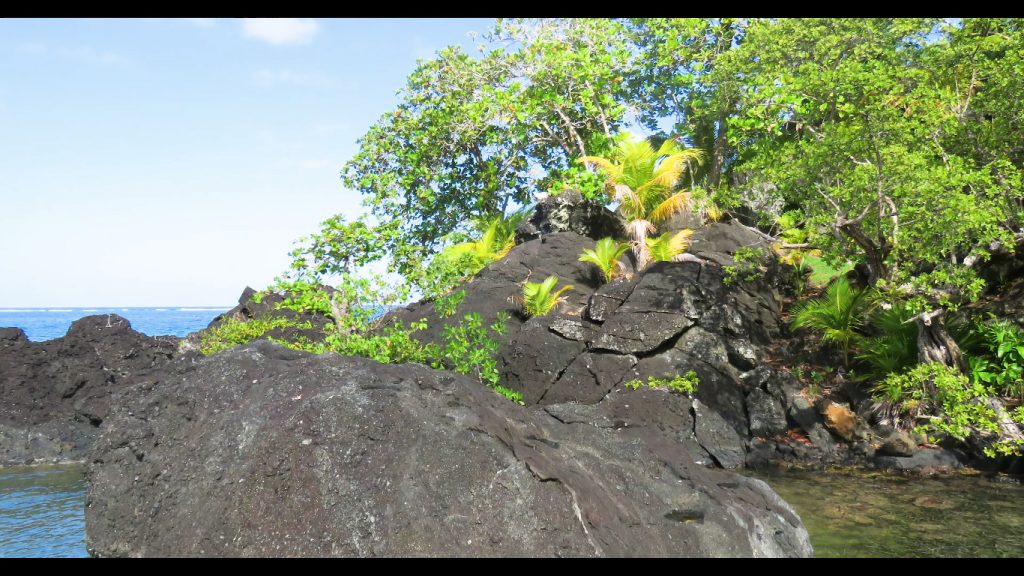 When I first saw that island accidentally, I was immediately impressed by the combination of dense, beautiful, tidy vegetation with a lot of black rocks, which is rare. Although there are a couple of houses on the island, they have somehow "united with nature" so there is no feeling that the island was destroyed for construction. Everything is harmonized and balanced. I am impressed, although I am not a fan of several houses on a small island. For me, only one house is enough.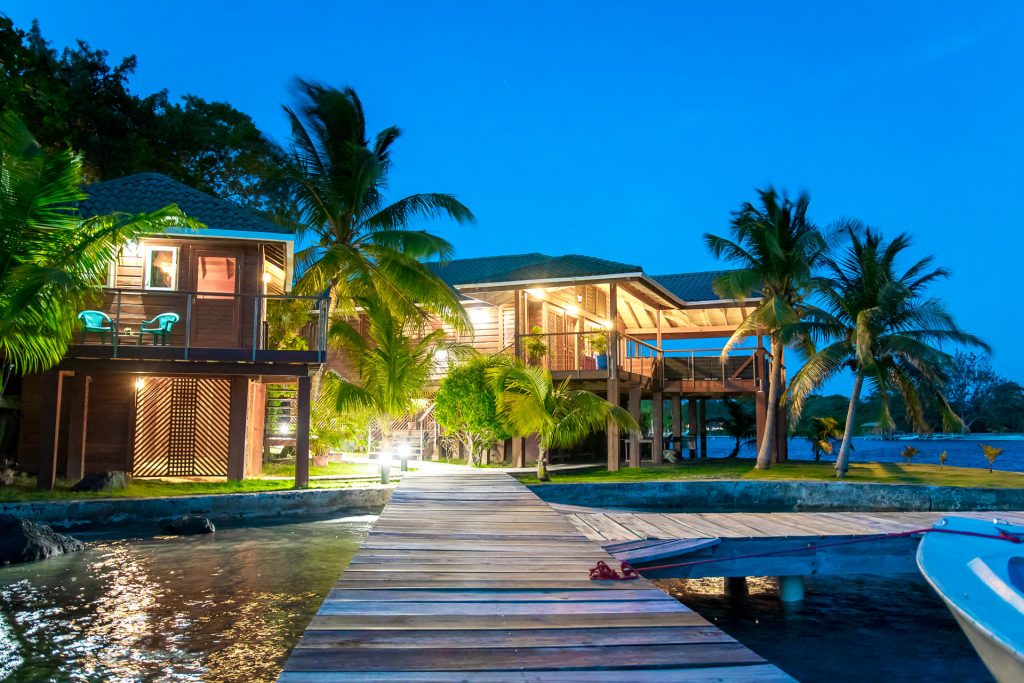 In most cases, especially on miniature islands, they often destroy all the vegetation, so they can fill with sand everything, then build as much as they can, and only then plant something small, a palm tree and a bush here and there. While this is not the case here. Black Rock Cay doesn't really have a beach! That is the only flaw and a bad point for me because such an island does not have at least 5 meters of sandy beach. The island is protected and fenced from high waves, where the plain is. Instead of the beach, they chose greater security. But nothing prevents a person from jumping into shallow warm water.
Also, as bonus information, sufficient to say that island is located in a region famous for pirates in past. Pirates, Spaniards, and English competed for the region. There were pirate bases in nearby Roatan Island, as its Port Royal is famous for pirate bases. Nowadays there are ruins of pirate structures as historical places to mark part of that history. Logically, Guanaja Island was also part of that history as it is next to Roatan. Also, there are Port Royal National Park, and Roatan Marine Park, making this region an amazing place for nature and history.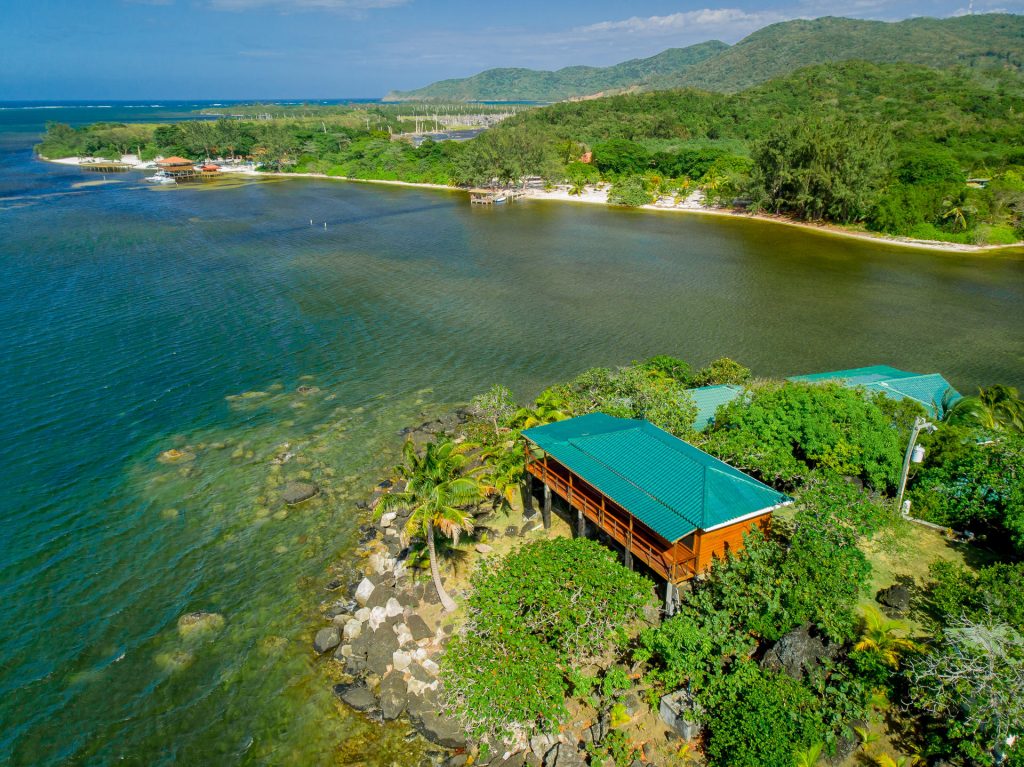 The island is for sale for an incredible 1.4 million dollars as far as I know. But, for that, contact certain agents on the Internet, I only write opinions and descriptions from an educational point of view. The island immediately thrilled me, that I soon had to write an article about it (you don't want, but it forces you!).
Here is a nice video about Black Rock Cay, provided by ,,ClearFlightDrones". Those guys did a good job recording and making this video. And after that, you will get the link to our image gallery to check images of this island.
>>AND HERE IS OUR BLACK ROCK CAY GALLERY (58 IMAGES) https://tropicalislands.net/black-rock-cay-gallery/ <<