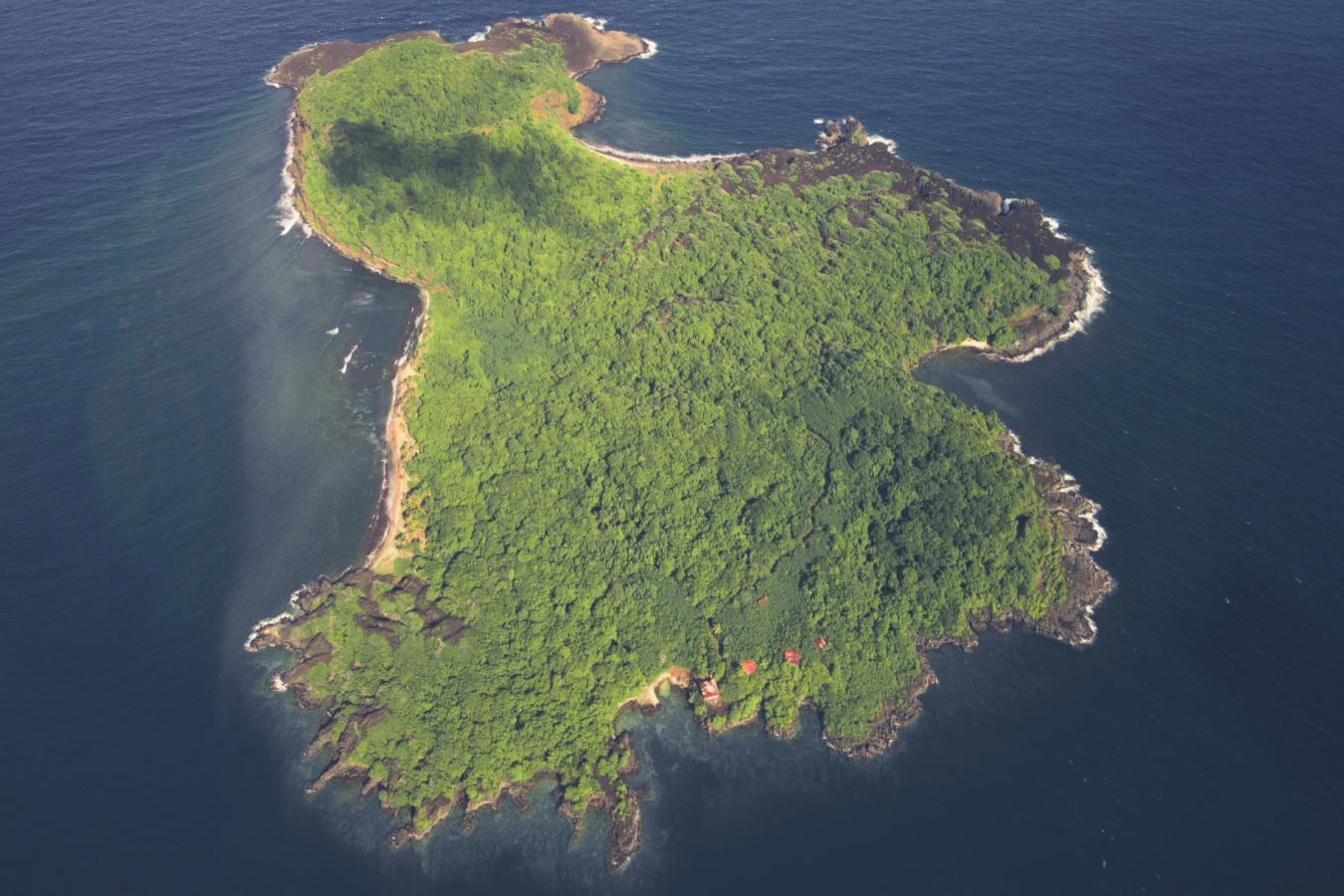 Caille Island (or Isle De Caille) is an island in Grenada, the Caribbean. Its size is 300 acres (121 ha), and its maximum legth/width is around 1,2kmX880m. The island is less than 7 km north off Grenada's main island. Caille Island is less than 350m south of the famous Ronde Island, and 2,6km away from ,,The Sisters" rocks, a famous diving location. The sister twin rocks are visible too from Caille Island.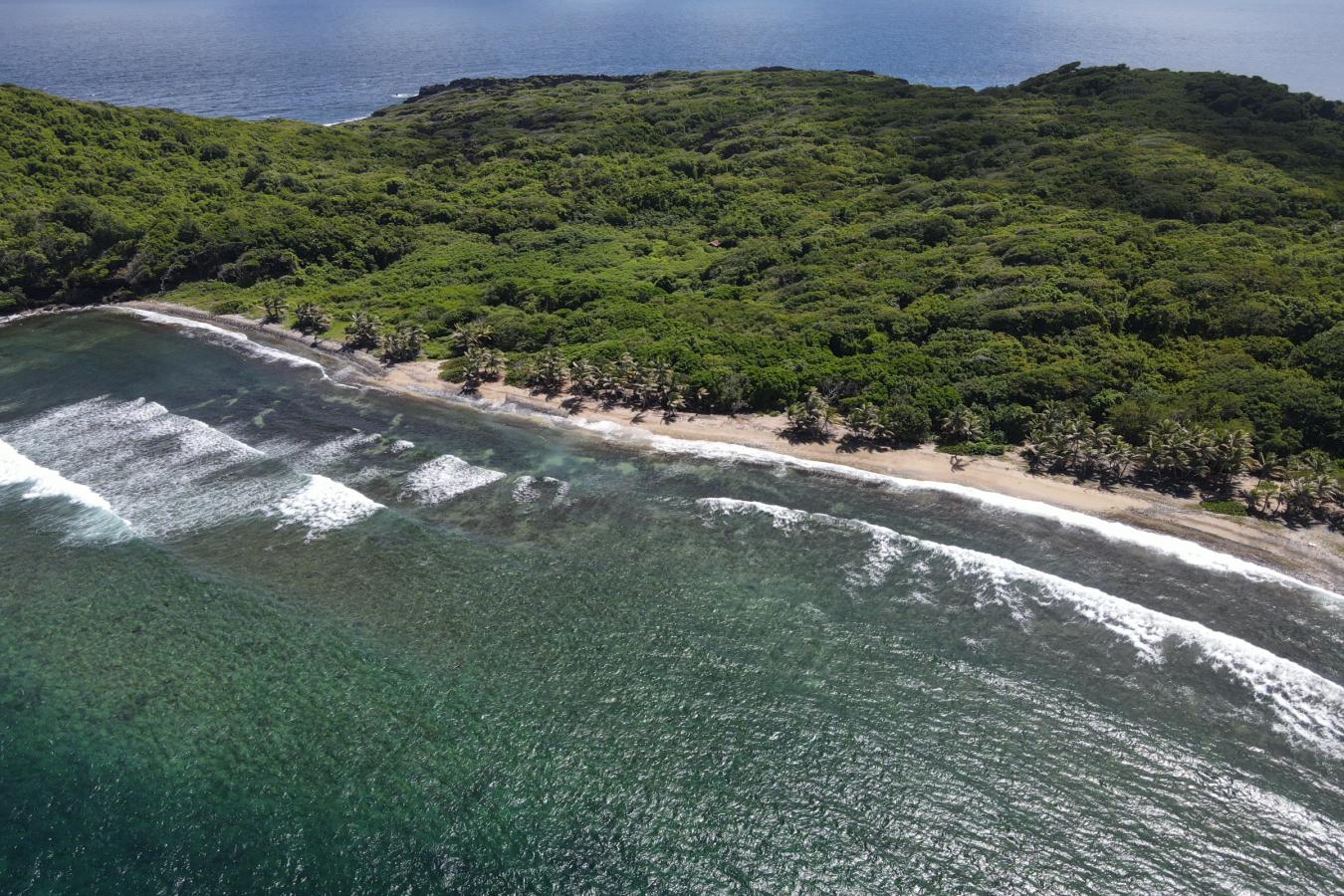 Isle De Caille has few bays and sandy beaches. Its biggest beach is located on the northern side (about 350 m long) facing a bigger neighbor, Ronde Island. Besides sandy beaches, its other shores are mostly rocky, with noticeable black volcanic rock on its east side. There are blue waters mixed with greenish shades around, mostly at bays and on the northern beach. Its maximum height is around 25m.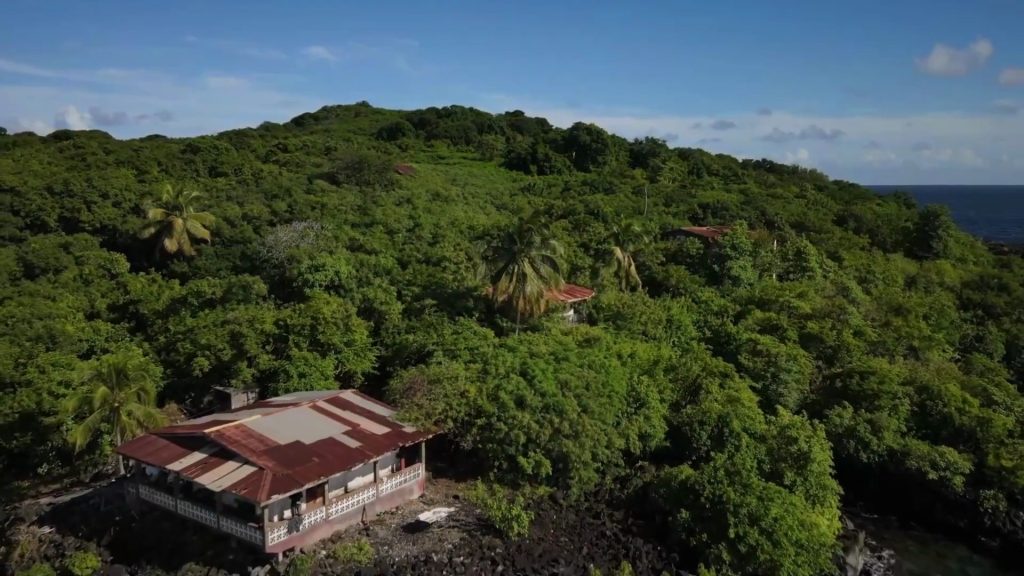 Caille Island is elevated with some gentle hills. The island is mostly covered in green dense vegetation, including trees, coconut palms, and some fruits scattered across the island. The island is a typical peaceful Caribbean-styled island with a Grenada vibe, as present on other bigger islands in the region. Sauteurs town (fishing place) is the closest settlement to Caille Island (around 8,6 km away).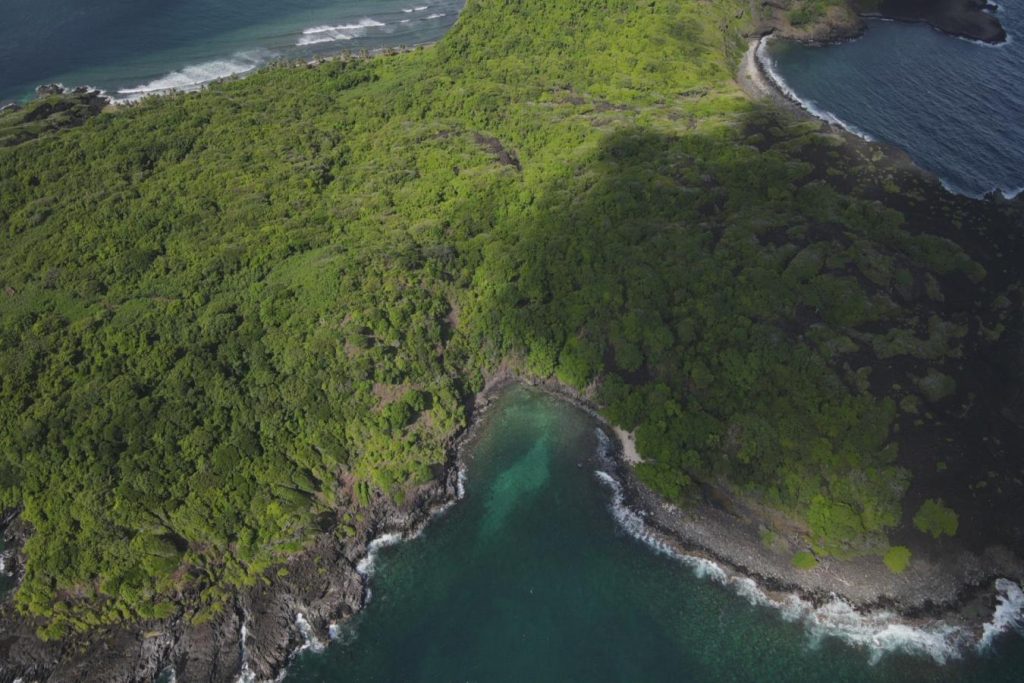 There are few buildings on the island with roads and some concrete jetty on its western side. Those buildings are strategically built at some height overlooking Caribbean sea. It is equipped with a freshwater cistern that can be used for collecting rainwater. There is also a possibility for a desalination system as well. The electricity can be supplied via generators and solar panels.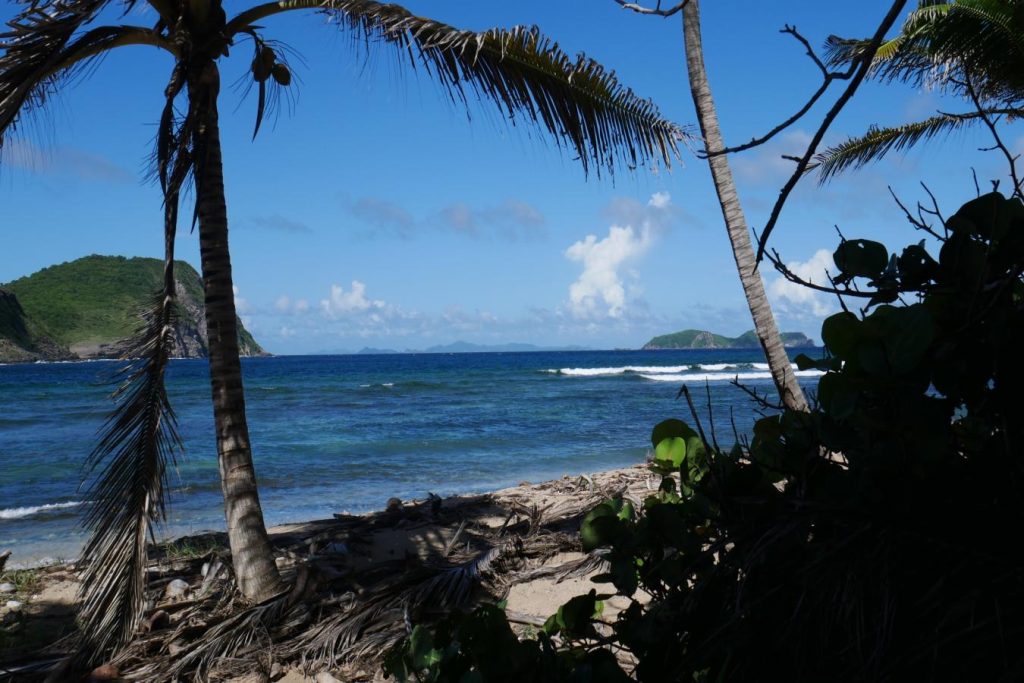 Isle De Caille is an old-forgotten ace as it was on sale for a long time already (possibly over a decade). And Tropical Islands is renowned for often covering those aces as well. Caille Island is renewed for sale lately, more actively. In our Facebook group ,,Private islands for Sale" I had the opportunity to talk with Peter Griffith, an exclusive real estate agent (from Berkshire Hathaway) signed for this island (most of images here came from him actually). He is promoting this island there.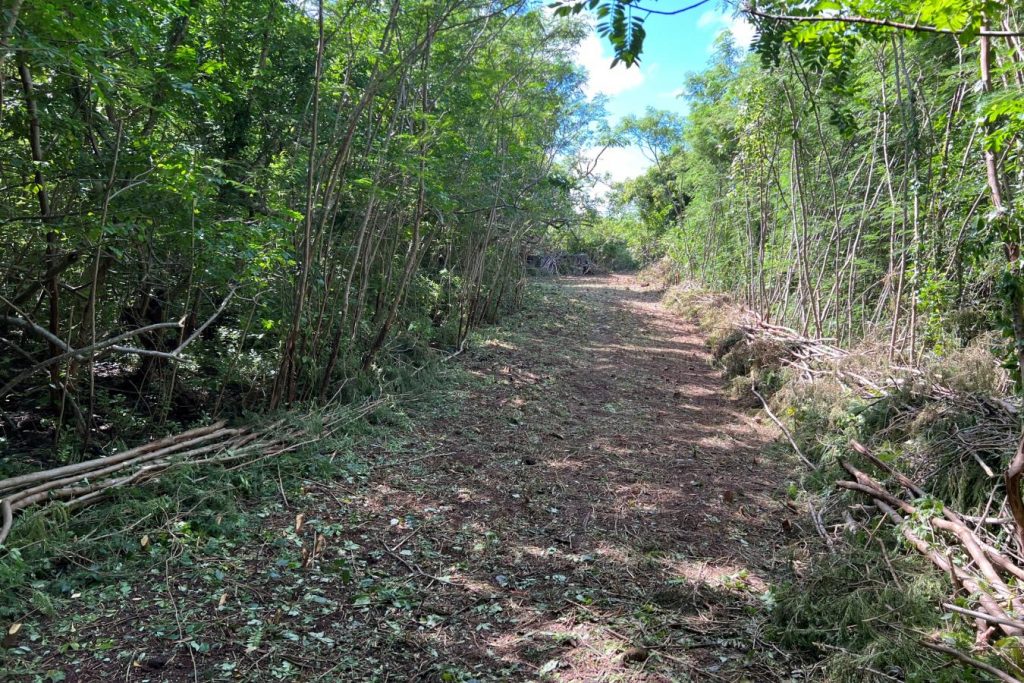 And this is his quote from the island's website:
,,Amazing vistas and seascapes complement the tropical oasis as well. Isle de Caille, also known as Caille Island or Ile de Caille, is about 15 minutes by boat from the mainland. Calm bays make this secluded haven perfect for scuba diving and snorkeling, jet-skiing and the surrounding Caribbean Sea boasts excellent sailing and offshore fishing.
Caille offers luxury lifestyle charm with unsurpassed tranquility and a treasure trove of possibilities. Potential development may include a luxury hotel, villas, private estates and residences, a marina, and more."
According to me, Caille Island is a nice catch for those who can afford it, (as it has some infrastructure, bigger size, few beaches, dense vegetation including coconuts, hills, bays…)but we are writing from commentary or educational points of view here, we are not directly involved with sales, for more information better to contact an agent.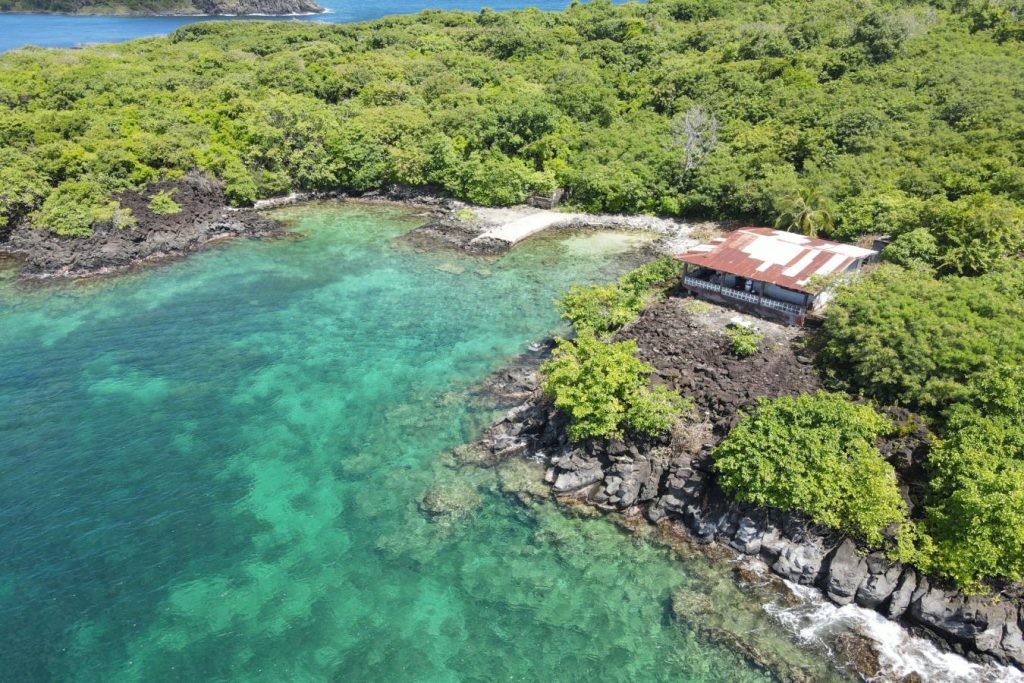 This is what Peter Griffith personally has to say about this island in conversation with me:
It's the one of the largest in the world up for sale right now. Only private island, particularly of that size, to be available in the West Indies or in that region of the Caribbean and perhaps one of the largest in the world up for sale right now. It was majestic. Peaceful and serene. The sister twin rocks are visible too from Caille. Caille at its tallest points is just over 80 feet. Beautiful black and also white pebbles adorn the shores. The closest Grenada town to Isle de Caille is the fishing town of mainland town of Sauteurs in northern Grenada, the island's 4th largest city and can be seen from Caille, about 3 miles away. Although there is no heliport on Caille, in the past it has accommodated a helicopter landing and takeoff from a flat, spacious concrete pavement that's part of the top of a large cistern used to store rainwater—the cistern needs restoration. There is a short dirt roadway that is wide enough to accommodate a small all-terrain-vehicle (ATV).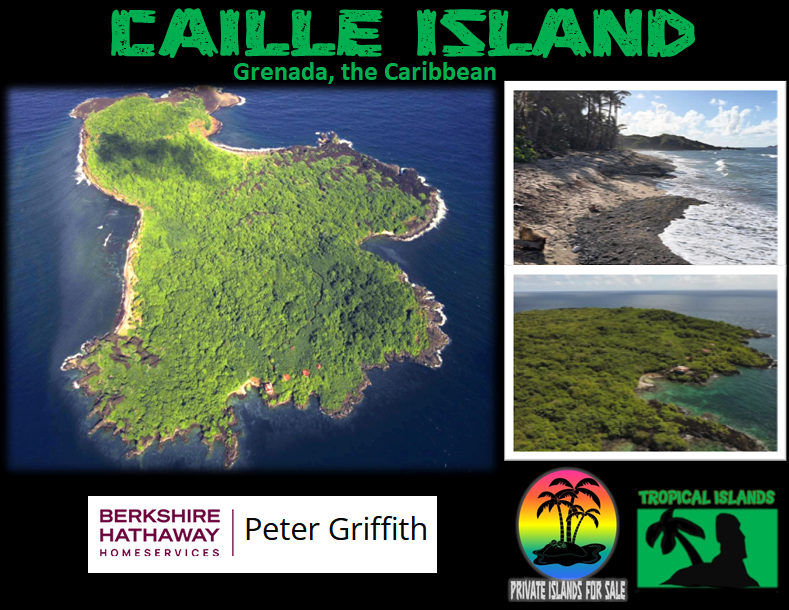 Peter Griffith even sent me two exclusive pictures, not present elsewhere until now, for this article especially: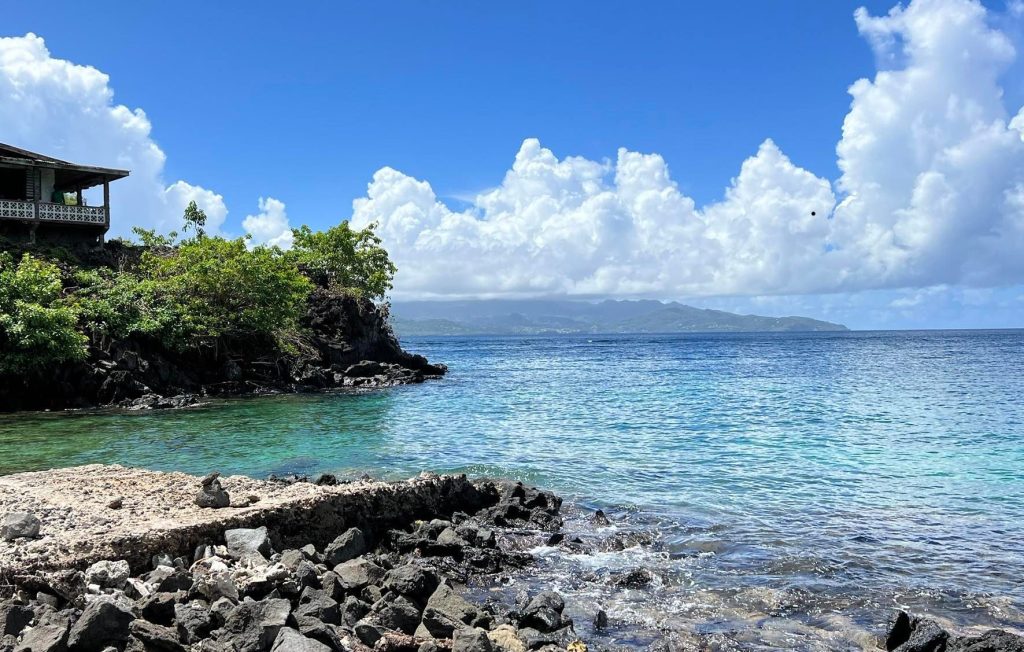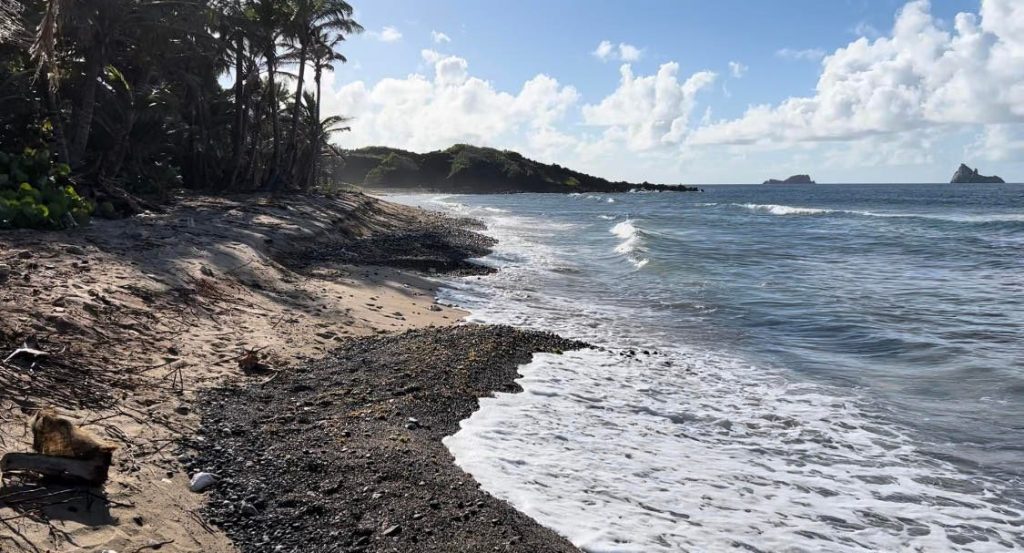 Here, you will get his youtube video about this island, and gallery (over 50 pictures):
Now, you will get an Isle De Caille Gallery (53 pictures, click on a picture and wait for a little until the gallery loads, then scroll left/right, and press Esc to exit, optionally you can press F11 for a bigger gallery)