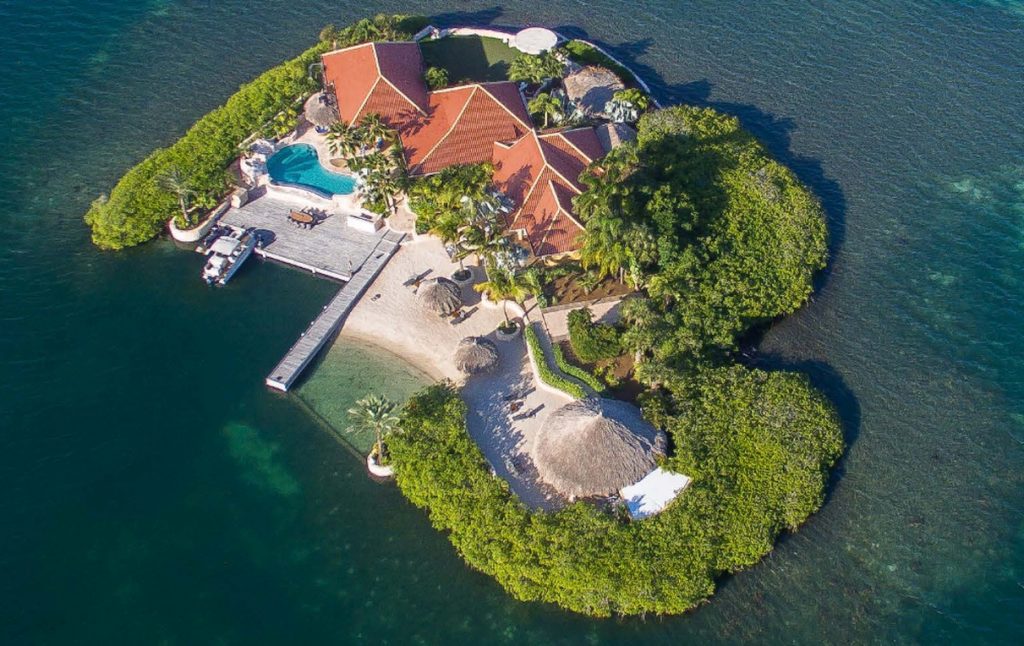 Isla Kiniw (or Kiniw Island) is a small island in Curacao. It is a very small islet, its maximum length/width is around 90mX55m. Despite being small, it is a very adorable island and has almost everything needed. Isla Kiniw lies in the Spanish Waters Bay, which is protected, and close to amenities in a populated area, yet remains private and somewhat isolated.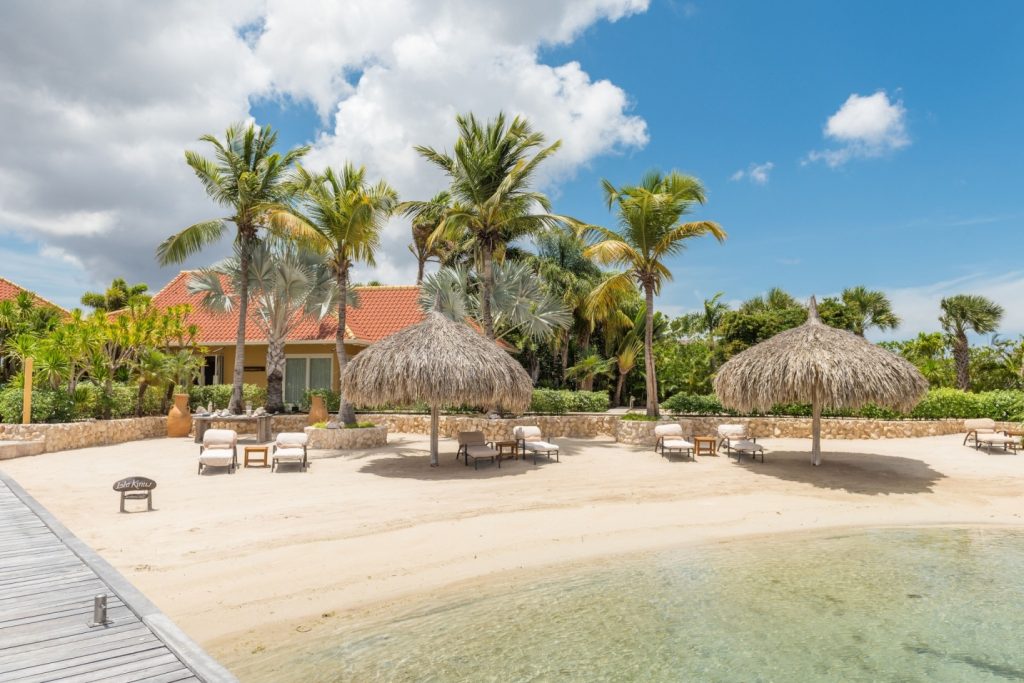 Isla Kiniw has some infrastructure strategically set up on the island to have some abundant vegetation. It has a luxurious four-bedroom villa with plenty of space, a helicopter pad, sun loungers, a jetty for anchoring boats, an outdoor barbecue, a fully equipped kitchen… There is space for 2-8 people. There is a small but very nice beach (15 meters long) and even a pool, pool bar, and outdoor garden shower!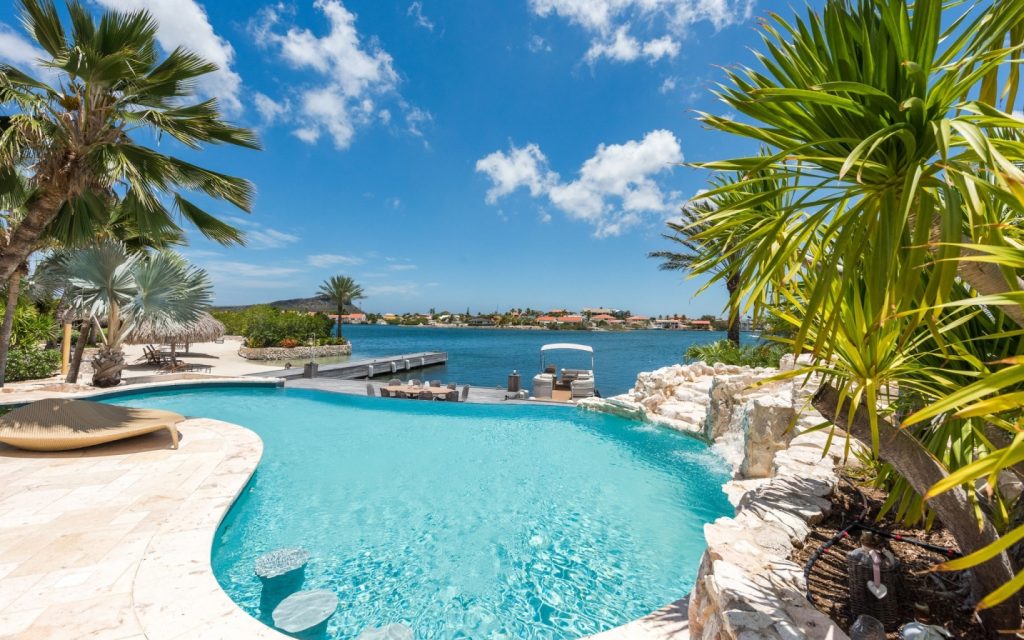 There is a good panoramic view over the surrounding tropical waters, hills, and neighborhoods. The island is close to shore, less than 200 meters away. All amenities are close (such as groceries, fuel, bars, and other needed stuff from the populated area). Kiniw Island is just 5 minutes away from the open sea, making it a good spot for diving or deep-sea fishing, and for for various water sports around Spanish Waters. Caribbean style!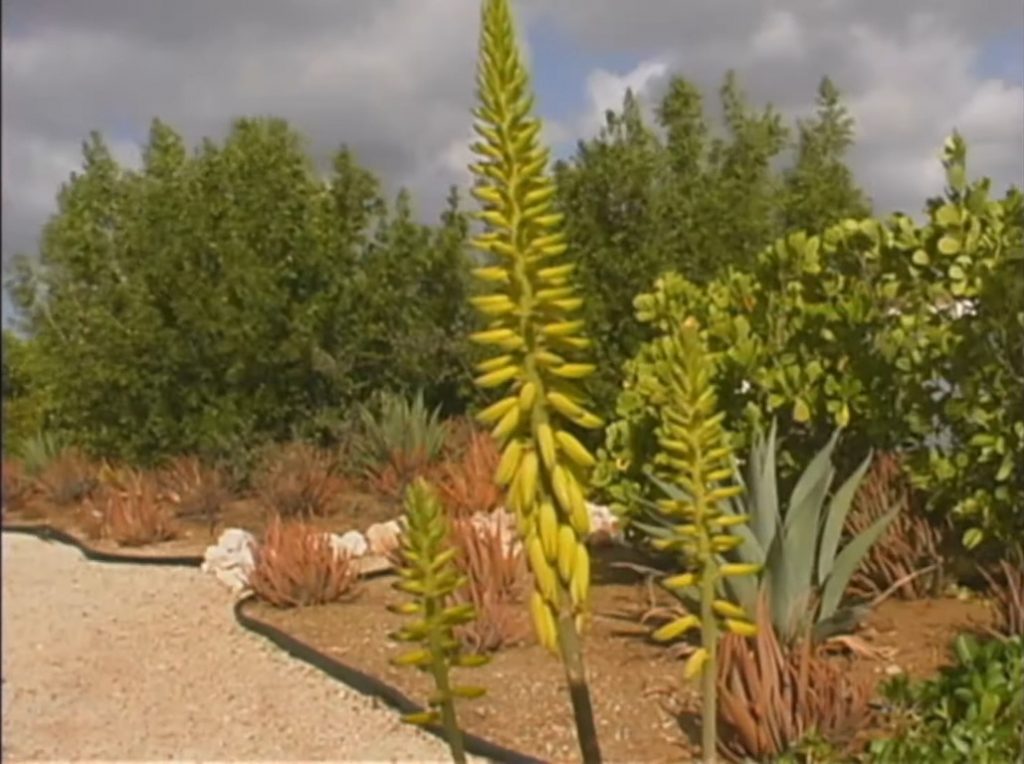 Despite having a good amount of infrastructure, there is still vegetation present on the islet. There are palms scattered on the islet (including coconut palms of course), various plants, and mangroves surrounding the almost whole island (excluding the pool, jetty, and beach part, totally 35 meters long). Overall, this island is small, but good, and has more things to offer than some larger islands.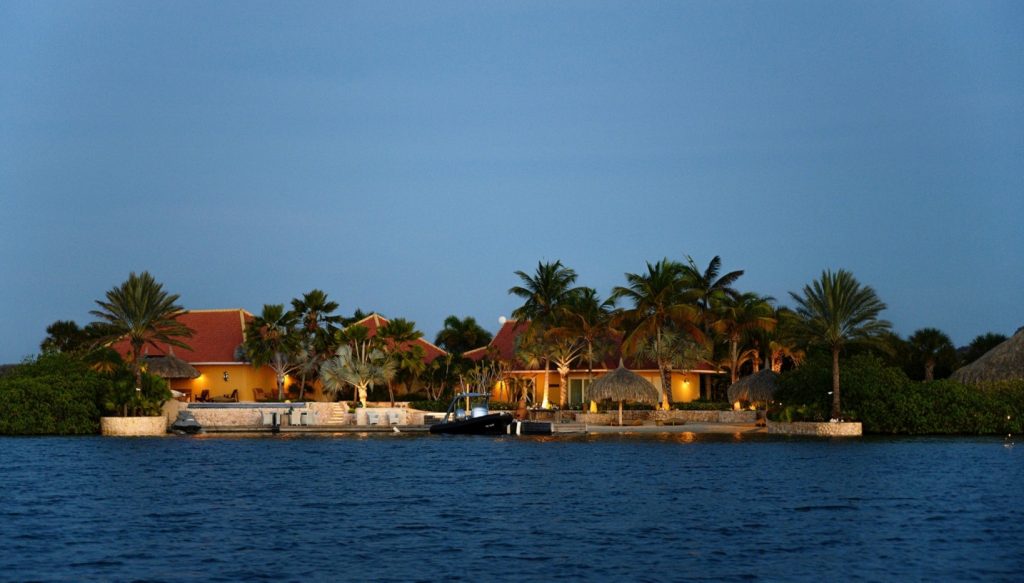 And this island is private and is on rent. It is a 5-star private resort. More information about this can be seen here https://baoase.com/accomtype/isla-kiniw-private-island/ at their Baoase website, as we write only from educational and commentary points, we are not involved with sales or rents. Now, you will get a youtube link to older Isla Kiniw video (before the renovation, and pool setup), then a link to our gallery with 50 images.
>> HERE IS OUR ISLA KINIW GALLERY (50 PICTURES) https://tropicalislands.net/isla-kiniw-gallery/ <<