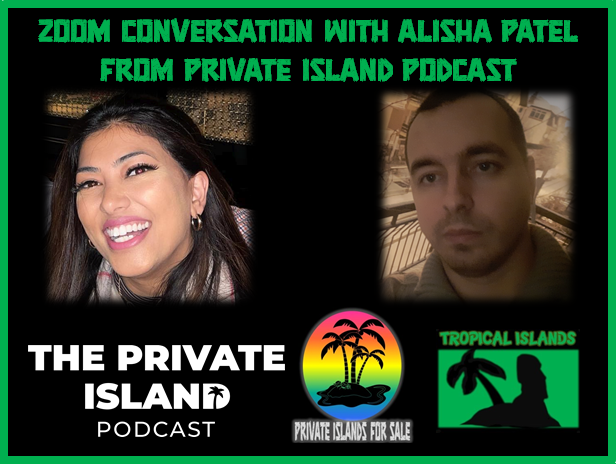 Good news! I was just called tonight by a famous lady, Alisha Patel from Private Island Podcast https://privateislandpodcast.com/ and we had a good conversation. She had suddenly the idea to talk to me, that was a pleasant surprise. Alisha is doing professional podcasts and interviews with various famous people (she did podcasts for Vladi, for Let's Buy an Island project, currently has 15 episodes so far) and traveling worldwide, visiting private islands across the globe and got quite famous and popular. And it was a pleasure to talk with her (I can't remember exactly but Sonja told me that we spoke for about 40 minutes)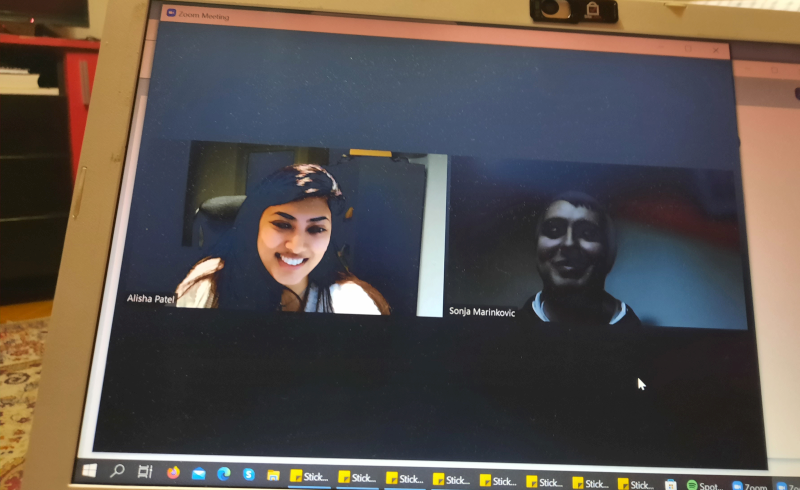 We spoke mostly about tropical islands, our experience, and opinions on that matter, exchanging knowledge…  We spoke about her travelings, podcasts, this blog, my research on teacher university, about my work, ideas and helping people on the group ,,Private Islands for Sale" where I am a moderator (with Alfredo F Ayme, who, by the way also said to know Alisha and speaks good for her). It is important to note is that she is also interested in environmental protection a lot and focuses on pollution on islands.
The good part of the conversation was about environmental issues on islands, which we agreed to expand it further next time. I am happy that she likes blog ,,Tropical Islands" and my efforts (I am really surprised that she checked the blog very well). She seems mostly to like ,,Problems and Solutions" section here, where we have some examples and educational focus. I am glad to have the opportunity to talk with her. This is also good for the blog and group (as I also represented both there).