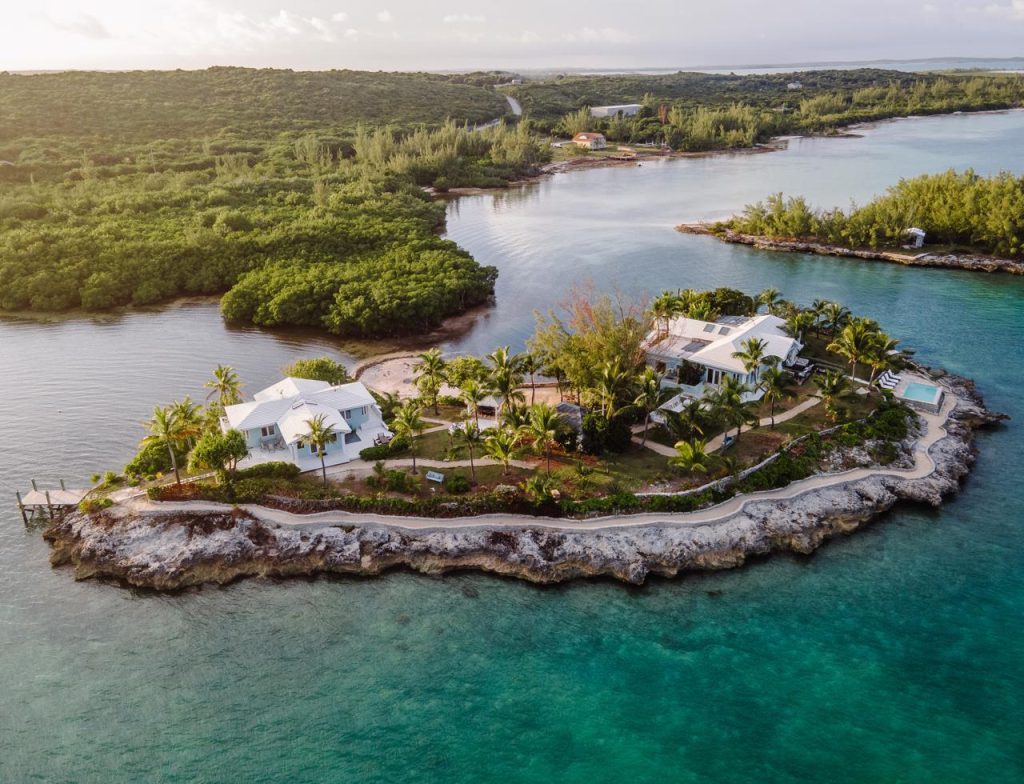 Middle Cay is an island in the Bahamas. Its size is about 2 acres (8093 m2), and its maximum length/width is around 115mX53m. The islet is most likely called Middle Cay because it is literally in the middle between Caribe Cay and Third Cay which are very close to it, less than 100 meters away. Middle Cay is located in North Eleuthera, very close to its shore.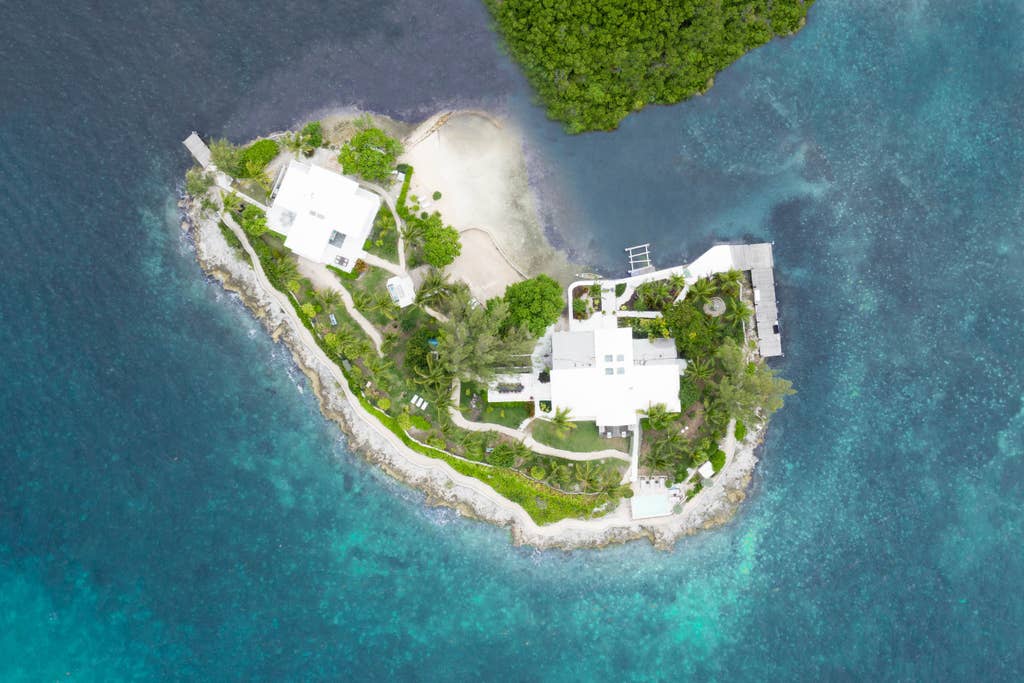 Middle Cay is just around 230m east of the road (and infrastructure) that leads to North Eleuthera Airport. It is less than 2kms from the airport. There is Dunmore town, just across Middle Cay, 1,6km away. That settlement is a quite popular destination that has all amenities one town can offer, so we can say that Middle Cay is in ,,the middle of the action". There is nothing east of Dunmore Town, just an open ocean.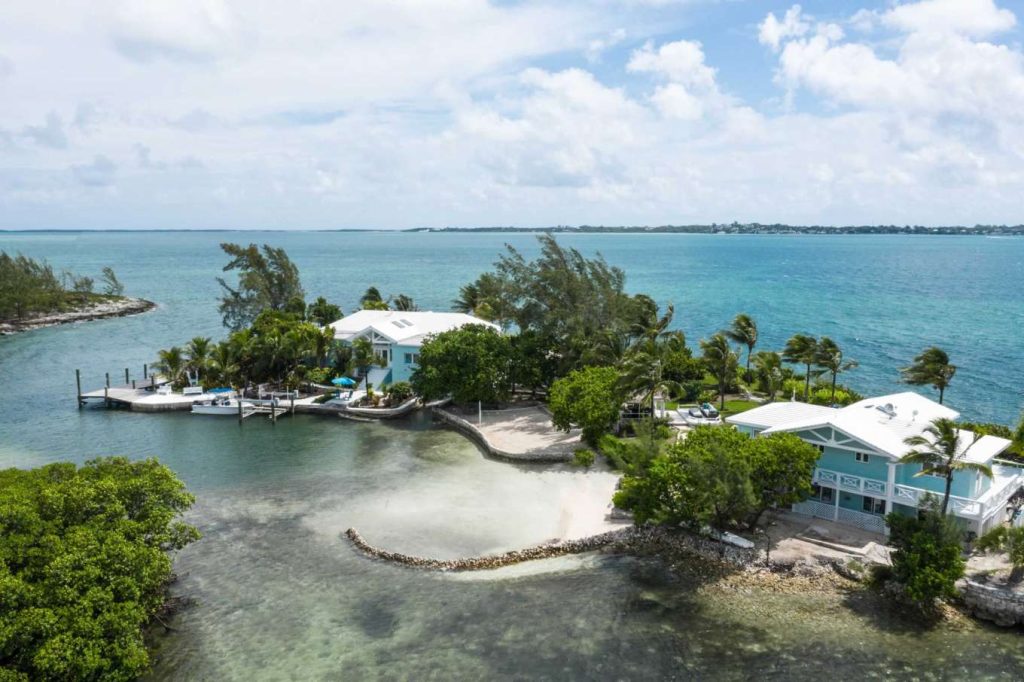 The island itself is quite luxurious. It features two villas in the five-star category. Those houses are fully furnished and equipped for living and spending relaxing time. The main house has 4 bedrooms and the cottage has 3 bedrooms. There are also two docks on the island, and one has an automatic boat lift. There is also a pool on the island, as well as paved roads to walk around while enjoying the view.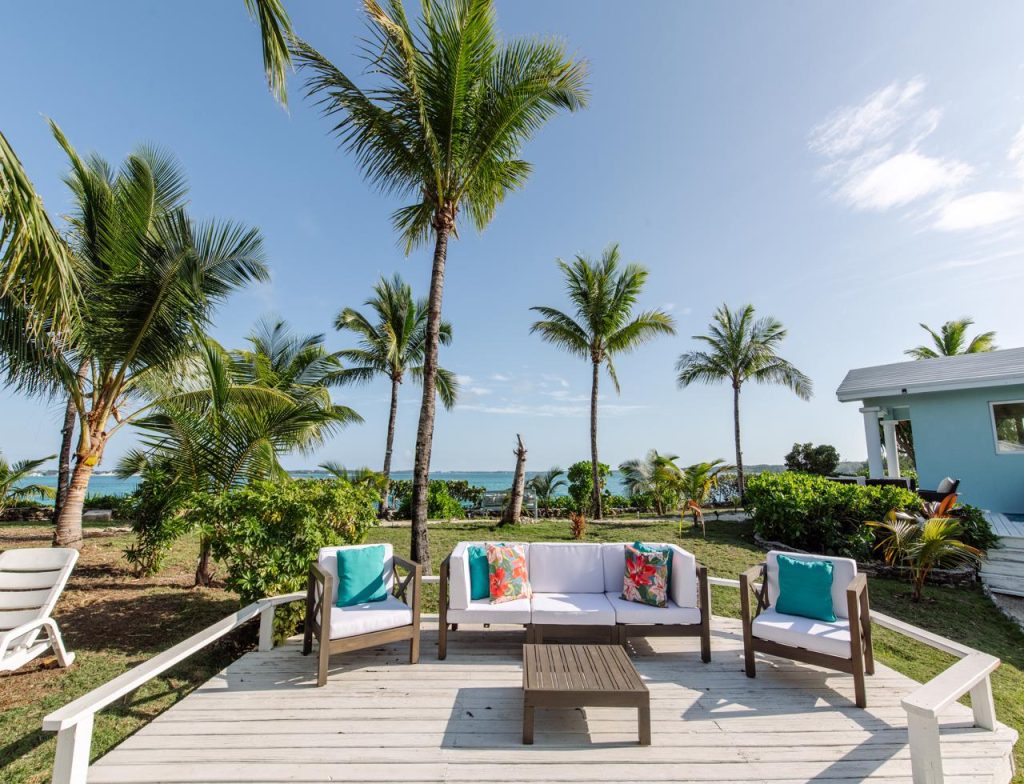 Yes, despite being developed, Middle Cay also has a nice amount of vegetation (considering its small size). It has some coconut palms strategically scattered around the islet to provide good shade and a tropical vibe where needed. On the western protected side, there is also one white sandy beach, around 10m long. Generally, the waters between Dunmore town and those cays are calm and protected.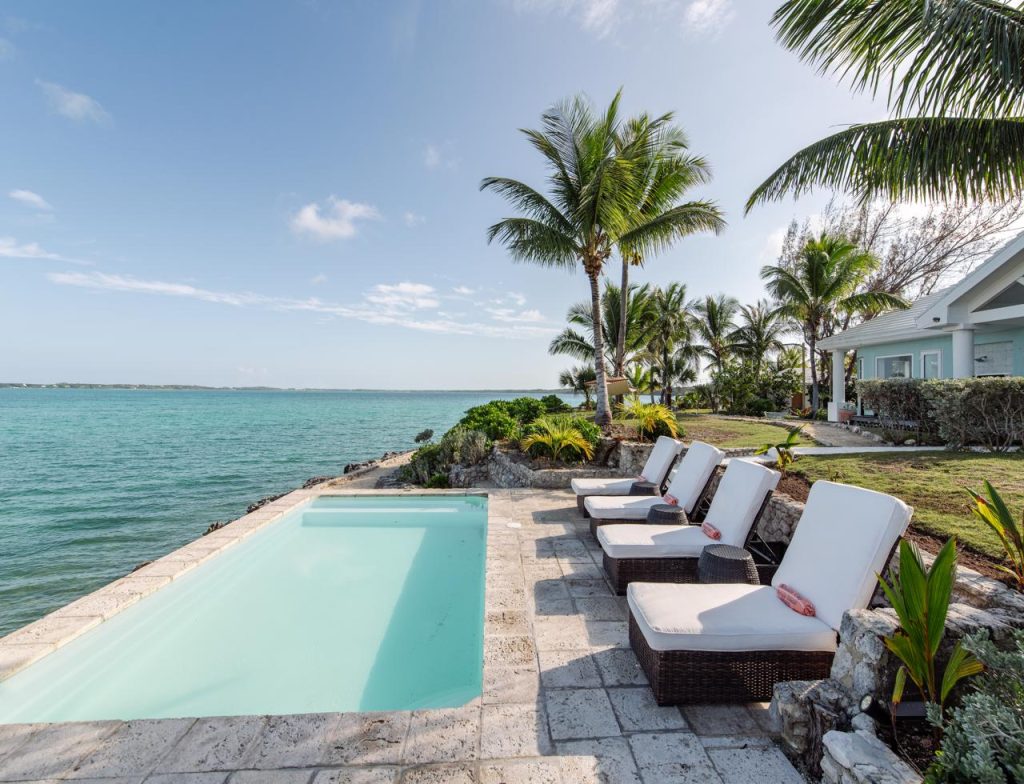 So, overall, despite being small, Middle Cay actually has what to offer. The combination of luxury and good location, while being isolated enough, makes it good. Also, this islet is on sale and is rented as well. For that information you have to look elsewhere as we are an educational blog and has nothing to do with the sale of islands, we just write for commentary and educational purpose.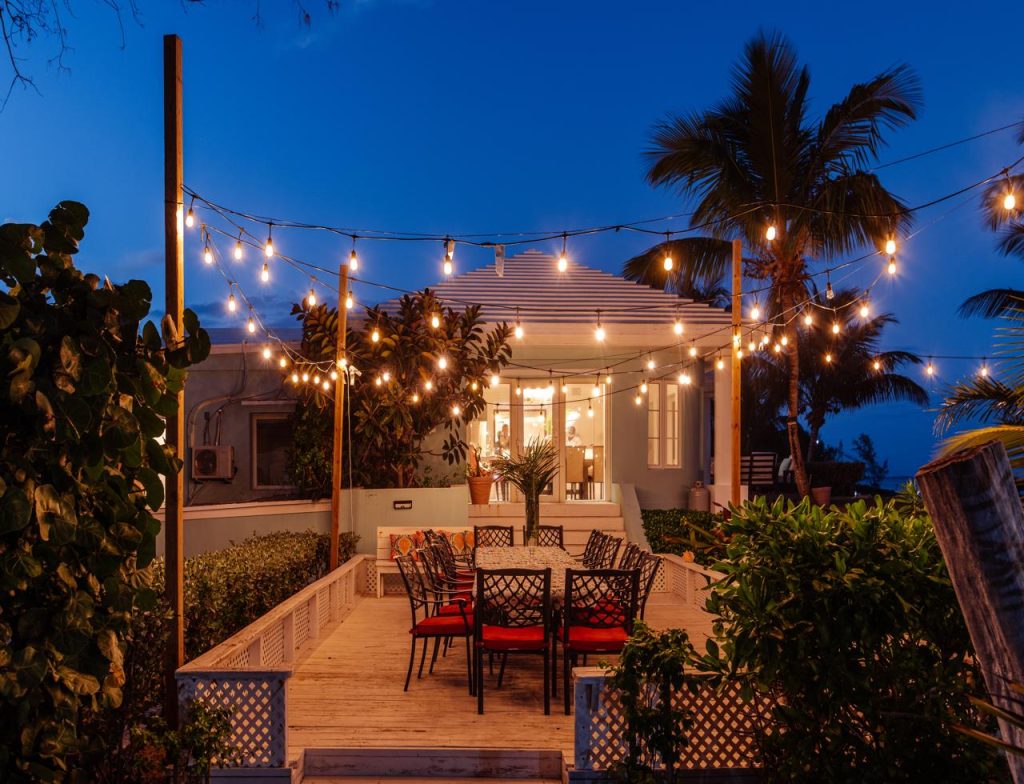 Here is Middle Cay Gallery (64 pictures, click on a picture and wait for a little until the gallery loads, then scroll left/right, and press Esc to exit, optionally you can press F11 for a bigger gallery)