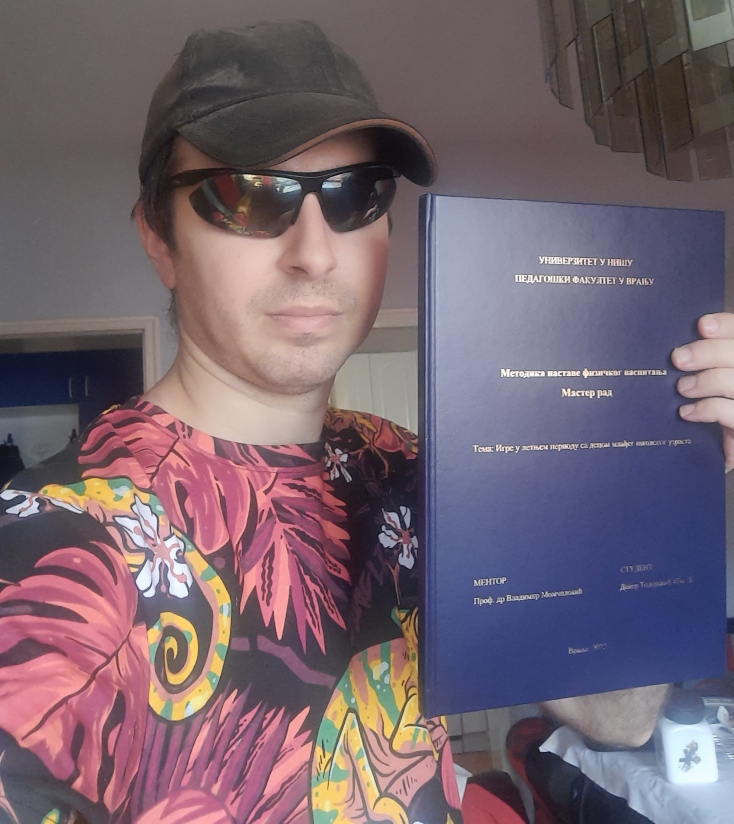 Hello ladies and gentlemen! I have very good news! This is a big moment for both the blog and the group "Private Islands for Sale" where I am the administrator, because this is also a formal officialization of my efforts and work.
Yesterday, on September 29, 2022, I finally graduated and finished my Master studies at the Faculty of Education in Vranje! For my master thesis, I received a maximum score of 10 on the topic of "games in the summer with children of younger school age" (it is partially related to this topic on the blog and in the group), and my professors were very satisfied with the work and the presentation I made. I became Master Teacher (schoolteacher for children from 1-4 grades).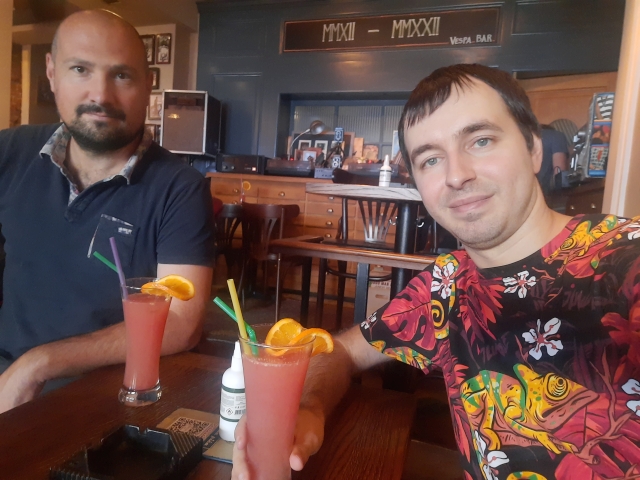 This afternoon I met with my mentor Vladimir Momčilović, a professional, to talk relaxed about yesterday's impressions, with a tropical style, of course. And as you know, we communicated regularly during the creation of my work, we were constantly in contact and I posted all this so that everyone was aware of the progress, both on the blog and in the group. The professor followed some blog articles. His father, a member of the commission, Zoran Momčilović, has just retired, which is a special honor for me to be his last student.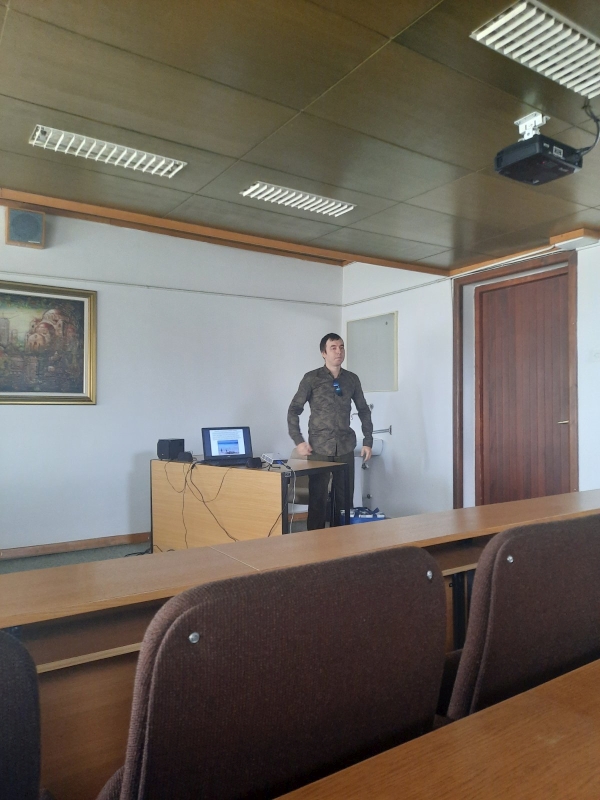 In the evening, a few hours ago, the dean of the faculty, Dragana Stanojević, called me. She sent me a professional email (as always), congratulating me on my graduation and wishing me continued happiness and success both personally and professionally. She has also seen this blog before and knows about the success of the blog and the group.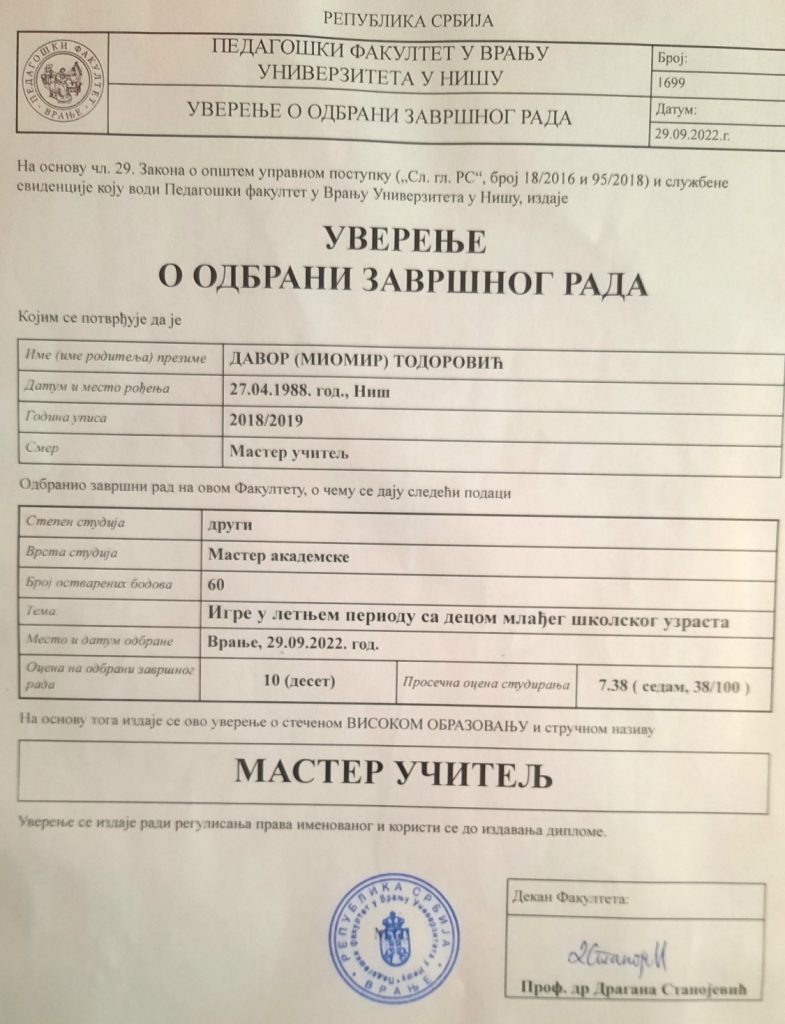 Now, you will see a gallery of yesterday's graduation and the celebration after it. You will notice Sonja Marinković, the blog's co-owner, and my mentor Vladimir (in pink shirt). Click on the image to open the gallery and wait for a little until it loads.