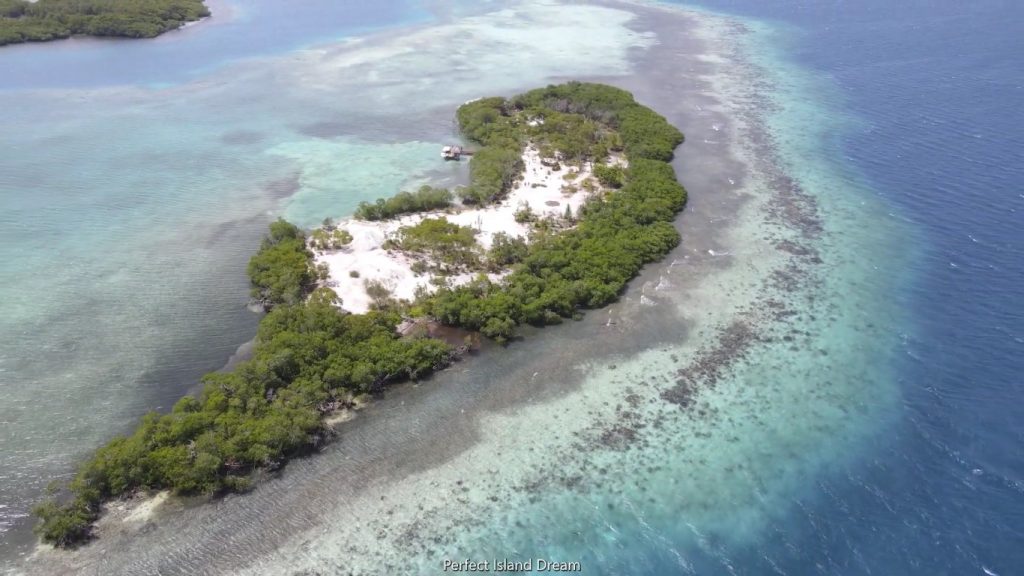 Funk Caye is an island in Belize. Its size is 2.9 acres (11 735 m2), and its maximum length/width is around 325mX100m. Funk Caye is located less than 29kms east of the shore of Placencia, a famous tourist destination in the country. Funk Caye sits literally in the middle of Belize Barrier Reef, the second-largest reef in the world (after Australian) which features world-class marine life and corals, and top-quality water.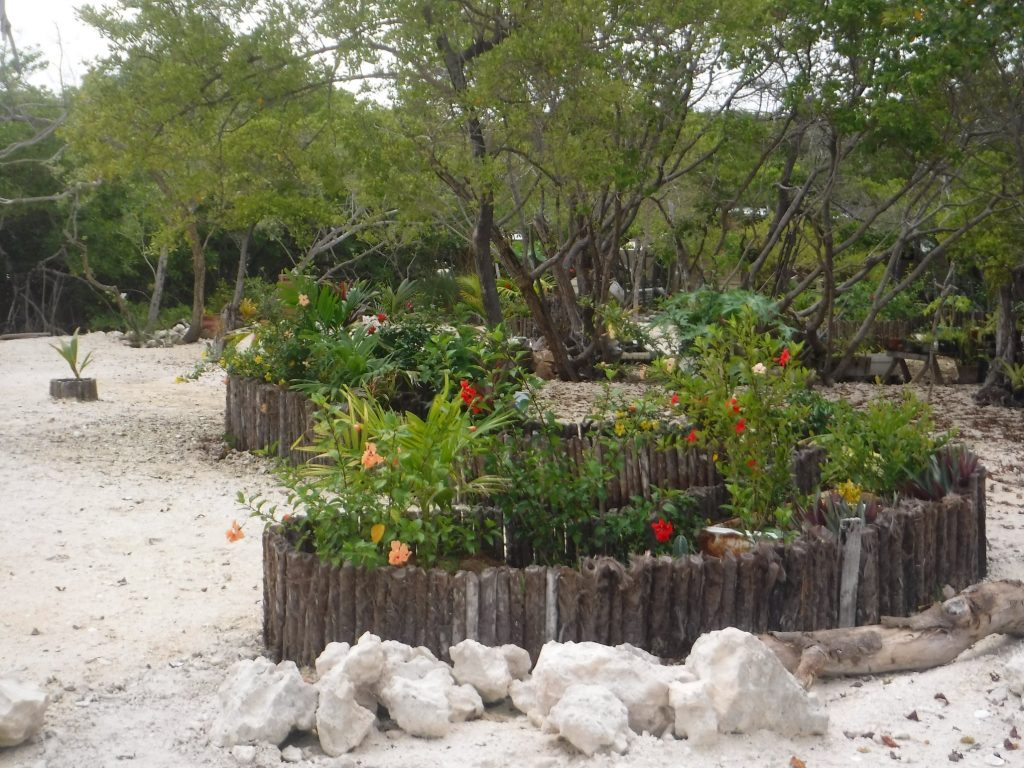 Since Funk Caye is located on this barrier reef, logically, there is plenty of fish around the island, and it is a good spot for diving and snorkeling. There are also birds on the island, and the island is strategically encircled in many areas with mangroves, for better protection. There is also a reef around the island that extends to the west side, providing warm shallow water on beach parts.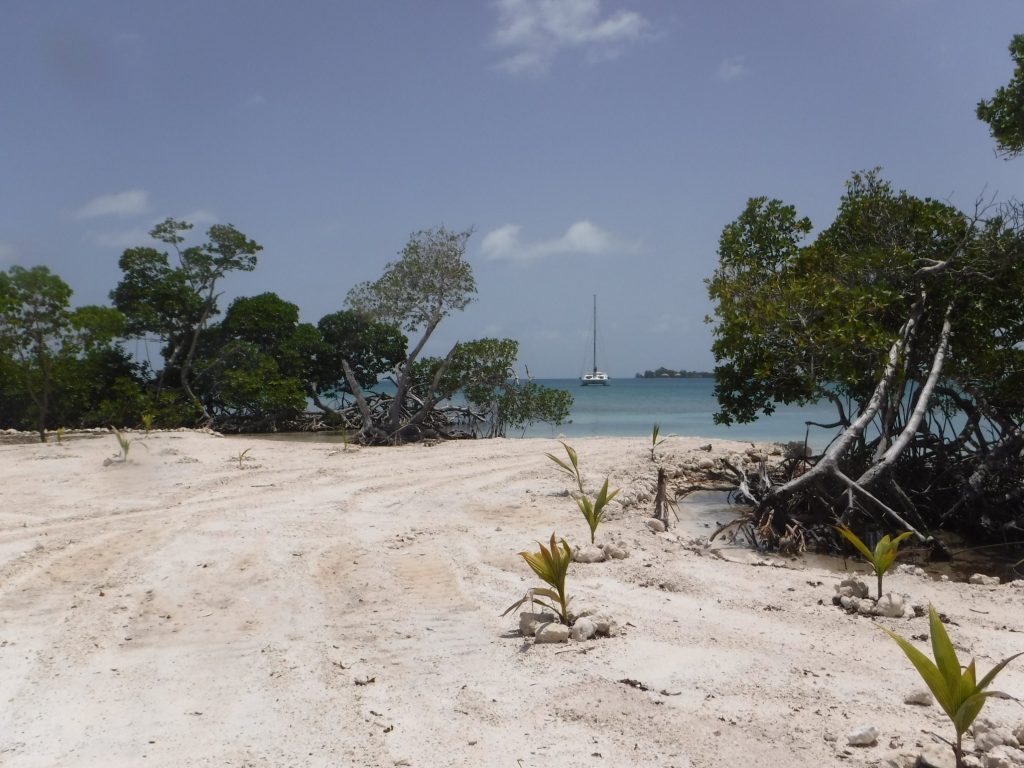 The island itself has a decent amount of vegetation, fruits, and few gardens. It has a lot of space filled with white sand, and nice white sandy beaches for a good tropical vibe. It's one of the few islands in the south of Belize that can handle a helicopter landing pad. Also has a deep safe harbor. Funk Caye is raised and dry due to dredging and the dredging has created a beautiful swimming hole in the front of the island. The island is calm and does not get big waves there.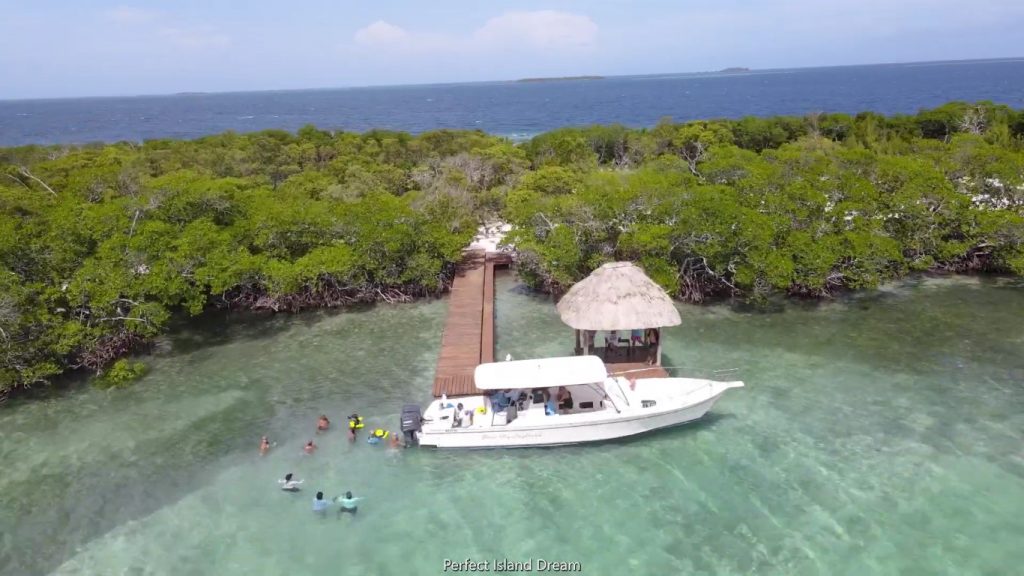 Funk Caye has built a dock for boats and has three wooden buildings that provide accommodation for staff and storage. There is also an Environmental Compliance Plan for Funk Caye. The island is suitable for a resort or private retreat for the rich and famous. Since it's in the Gladden range, it is also good for diving, fishing, sailing, and many water-based activities in this region around the island.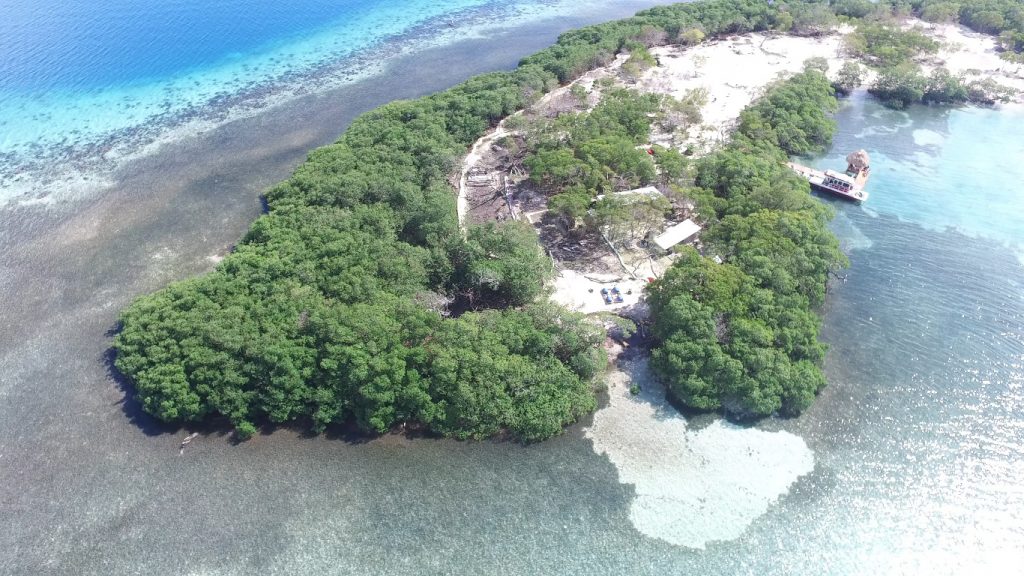 Here is the youtube video showing Funk Caye:
Funk Caye island is on sale. Its price is about 1 500 000$, and can be seen in a few places. For that you have to contact the agent, we do not take responsibility for the information because I write from an educational point of view, I am not involved with sales. Member from ,,Private Islands for Sale" facebook group (where I am a moderator), Theresa Pronsloo (professional real estate agent from Belize) sells this island as well. She claims that she is a friend of the owners and is responsible for the sale of this island.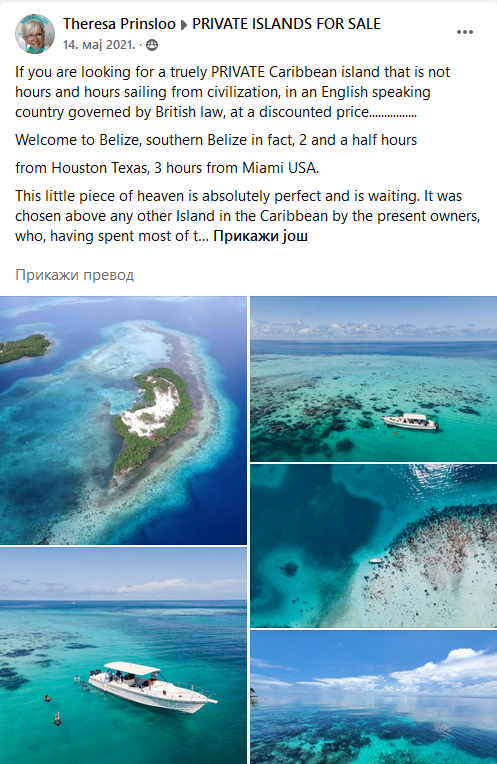 This was her post, (the group is private and closed, you have to join to see it), and here is the link: https://www.facebook.com/groups/PrivateIslandsforSale/posts/1178329115923253/
>>HERE IS BIG FUNK CAYE ISLAND GALLERY (90 PICTURES) https://tropicalislands.net/funk-caye-gallery/ <<