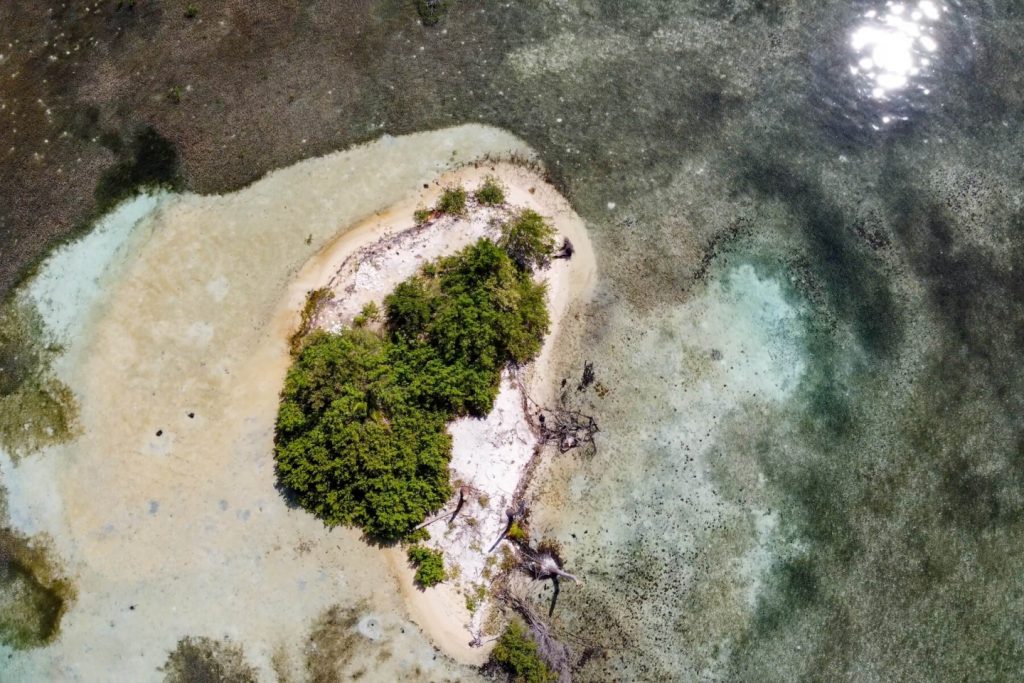 Little Calabash Caye is a tiny islet in Belize. Its size is just 0.1 acres, more precisely 4356 sq ft or 404m2. Its max length/width is around 44mX32m, and is located around 110m east of the main bigger Calabash Caye. Those islands are part of the famous Turneffe Atoll (they sit on its southeastern corner). There is ,,Calabash Caye Marine Research Field Station" just 300m near Little Calabash Caye.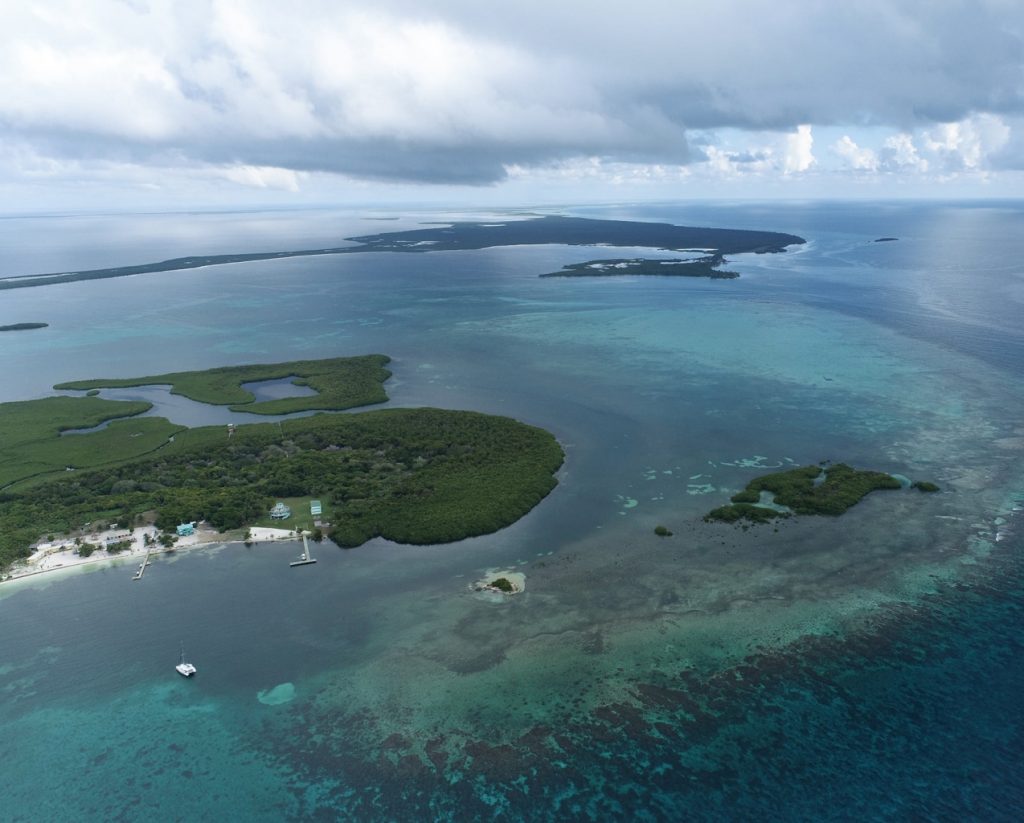 That field station is a country-owned research station and scientific facility with the purpose of managing protected marine areas like this one. Turneffe Atoll is part of the Turneffe Atoll Marine Reserve, Belize's largest and most significant marine reserve. This means that Little Calabash Caye sits on very quality waters, and is surrounded by very good nature (on the second largest barrier reef in the world).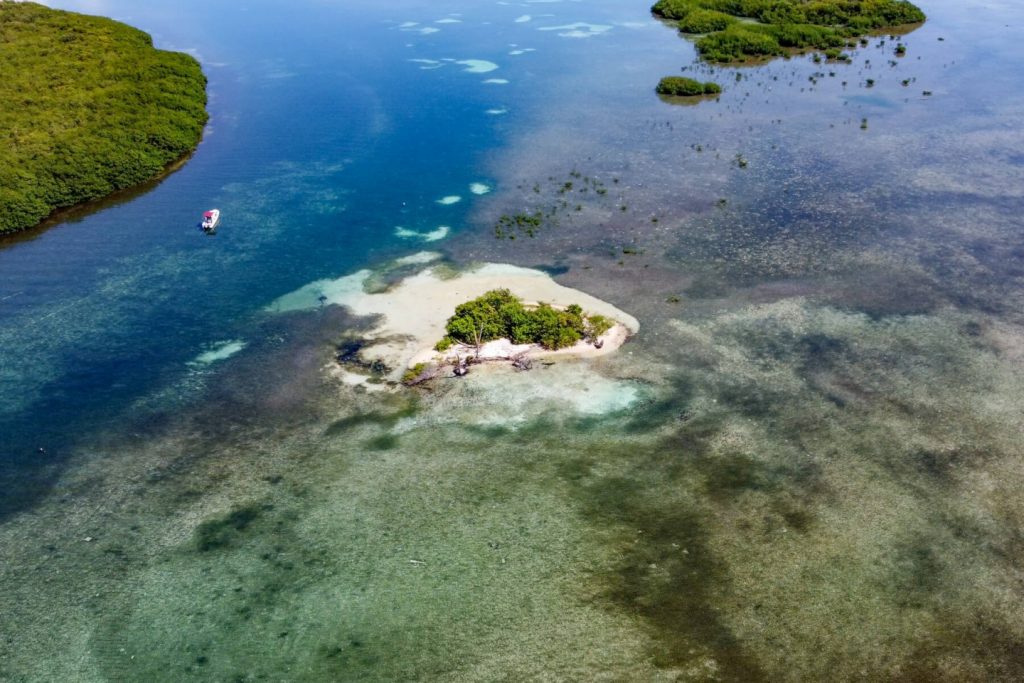 Islands on Turneffe Atoll are renowned as good dive places with many sites with good quality corals and marine life. Turneffe Atoll is home to over 500 species of fish, 65 different species of corals, many birds, turtles, dolphins, manatees, and more. It is often considered as ,,Belize Dive Haven". Little Calabash Caye itself is mostly a sandy island, mostly surrounded by a white sandy beach.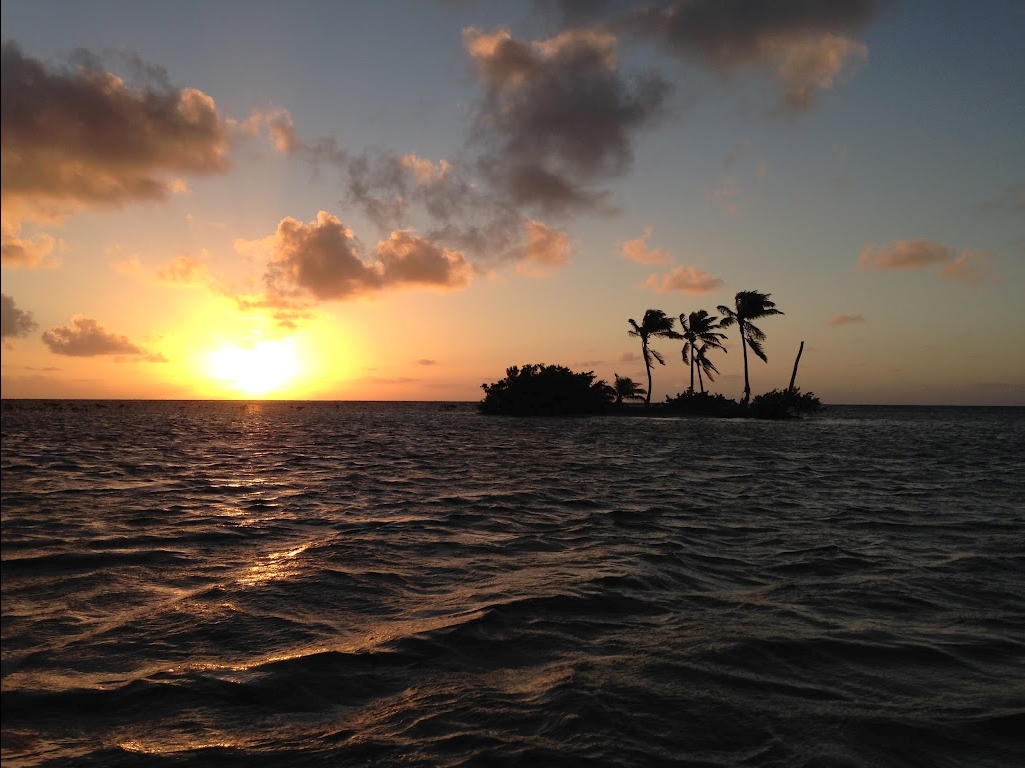 It has some vegetation, covering at least half of the islet. There were coconut palms on the islet, as we can see in two pictures in the gallery. And this island is on sale! We are not involved in sales, we just write from educational and commentary points, all I can say is that island is somewhat cheap 135 000 $, and the listing is here who is interested https://www.belizerealestate.bz/property/little-calabash-caye-4356-ft%C2%B2-private-island-on-the-turneffe-atoll/
This is a quote from their offer:
This tiny private islands sits on the Southwest Corner of the Turneffe Atoll just 350 ft East off main Calabash Caye. It offers approx. 4,350 sq. ft. of white sand beach some of which have eroded, but can easily be reclaimed. The island along with the entire Turneffe Atoll are a part of the Turneffe Atoll Marine Reserve and it is directly in front of the Calabash Caye Marine Research Field Station, a nationally owned scientific facility that supports sustainable use and management of the protected areas.

The Turneffe Islands have been recognized as one of the Caribbean's top destinations for saltwater fishing and diving. The vastness and variety of marine life and coral formations in this area are truly unmatched making it one of the most popular destinations in the Caribbean. Multiple dives sites of patch coral and fringe reefs are available less than a mile away, with world class fishing and diving opportunities in every direction.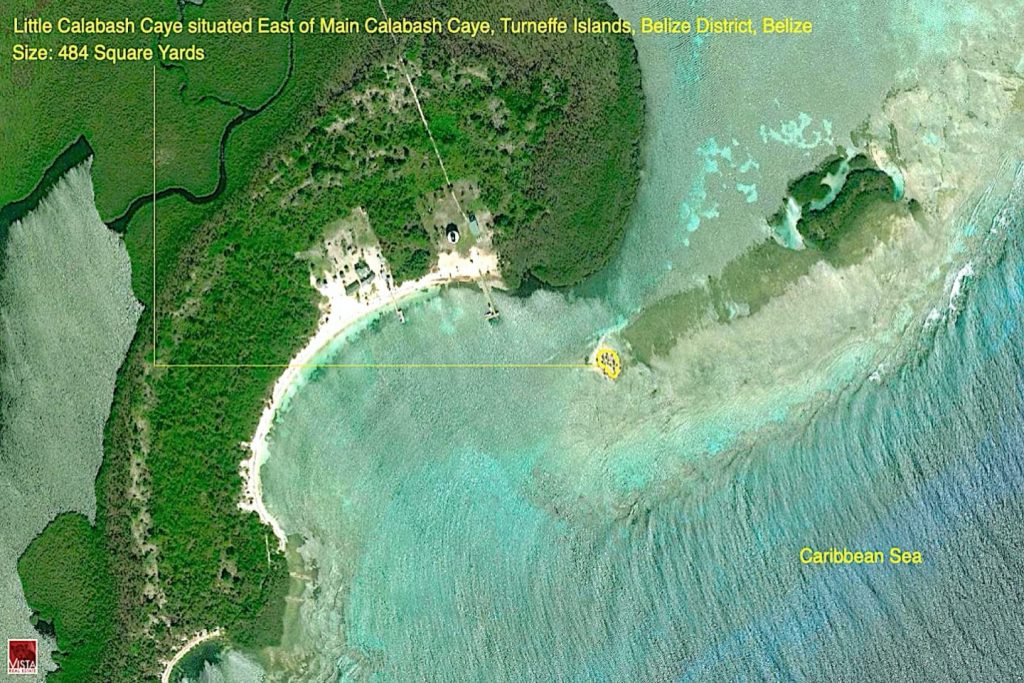 Now, you will get a Little Calabash Caye Gallery (20pictures, click on a picture and wait for a little until the gallery loads, then scroll left/right, and press Esc to exit, optionally you can press F11 for a bigger gallery)