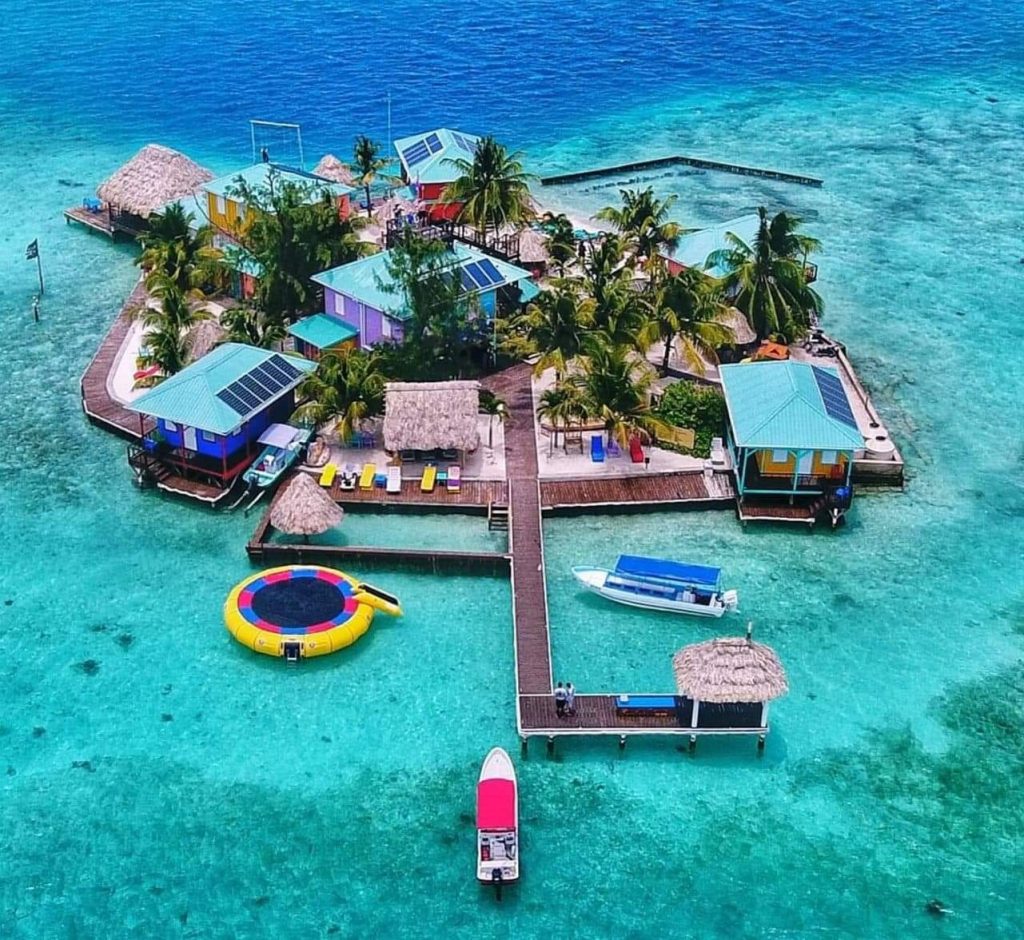 King Lewey's Island (or King Lewey Island) is a small island in Belize. This tiny adorable islet is one acre in size (4046m2), and its maximum length/width is around 60mX50m. It is located around 19,4km northeast of Placencia, directly into Belize Barrier Reef. This island is a resort, pirate-themed King Lewey's Island Resort. It is famous for its unique style as the whole island is used and adapted in a pirate theme, and is renowned for good food and drink, and a good time to spend.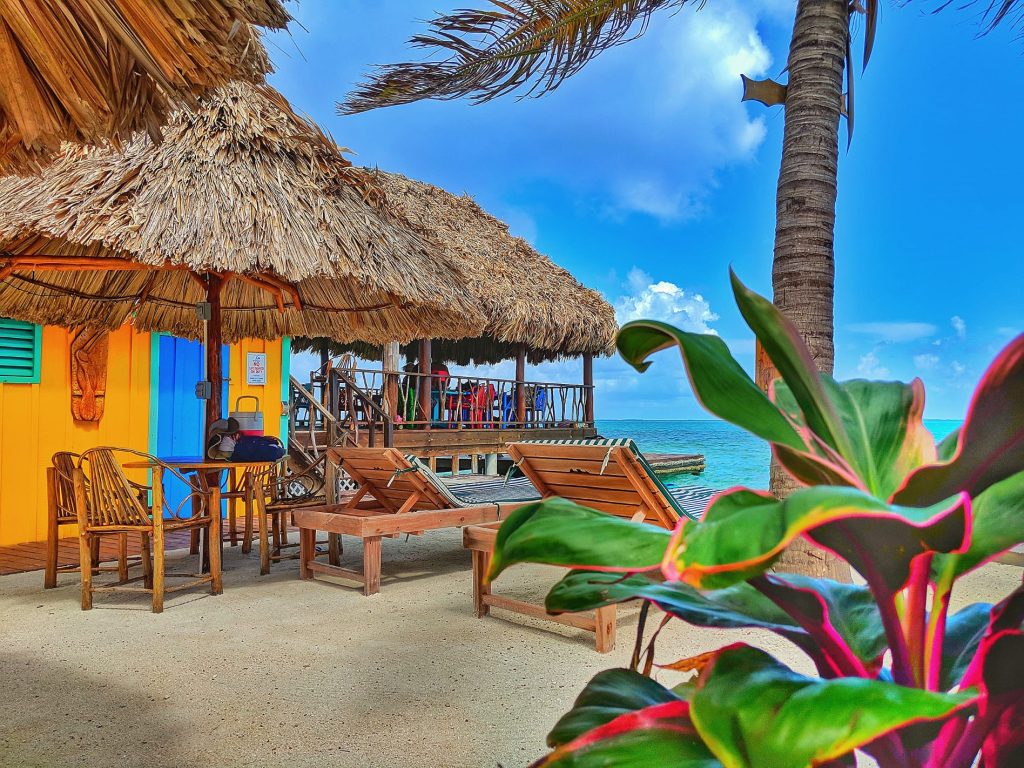 It features cannon, pirate flags, pirate human-size figures, real parrots, and everything needed for good pirate-themed parties and relaxing. There are six colorful cabanas in various colors with some of them being partially on the water. There is an overwater bar, and overwater swing. There is a nice white sandy beach on the island, a jetty for boats, and nice bright turquoise shallow waters around. Being directly at the second largest barrier reef in the world, good quality water with plenty of marine life can be expected in this region. There are plenty of water-based activities around.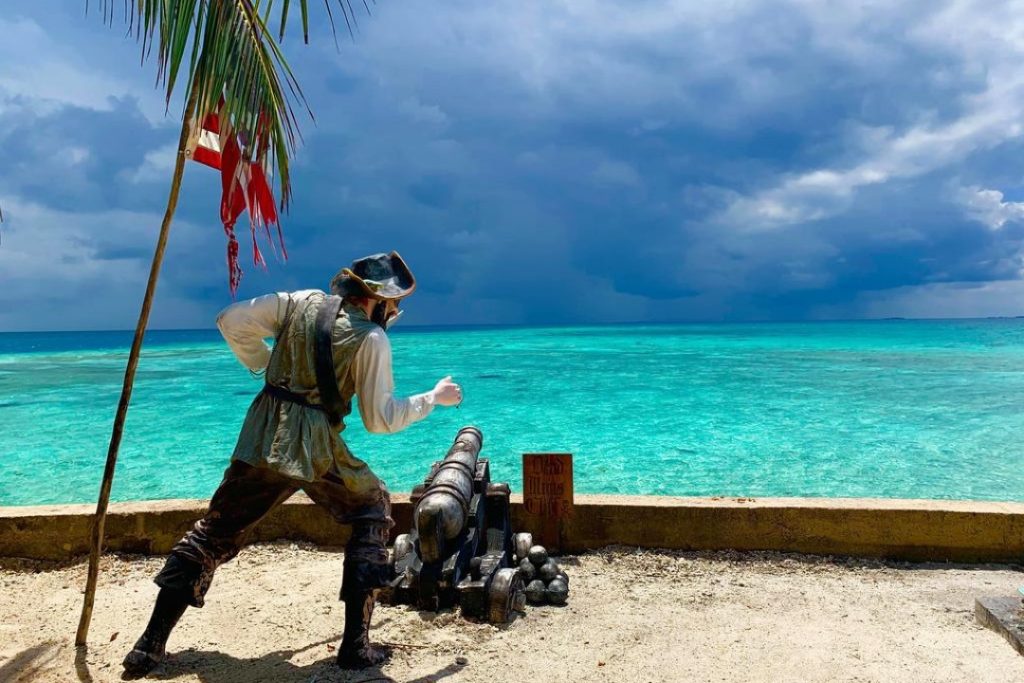 Many people described King Lewey's Island Resort as a unique and interesting experience. And, King Lewey Island is on sale. The price is about 3 500 000 $. King Lewey's Island Resort already has its own operating business with staff and management and everything prepared. All furniture, backup diesel generator, solar system, equipment, and boats seem included. But for that information you have to check yourself as we do not have anything with the sale of islands, we write from educational and commentary points of view.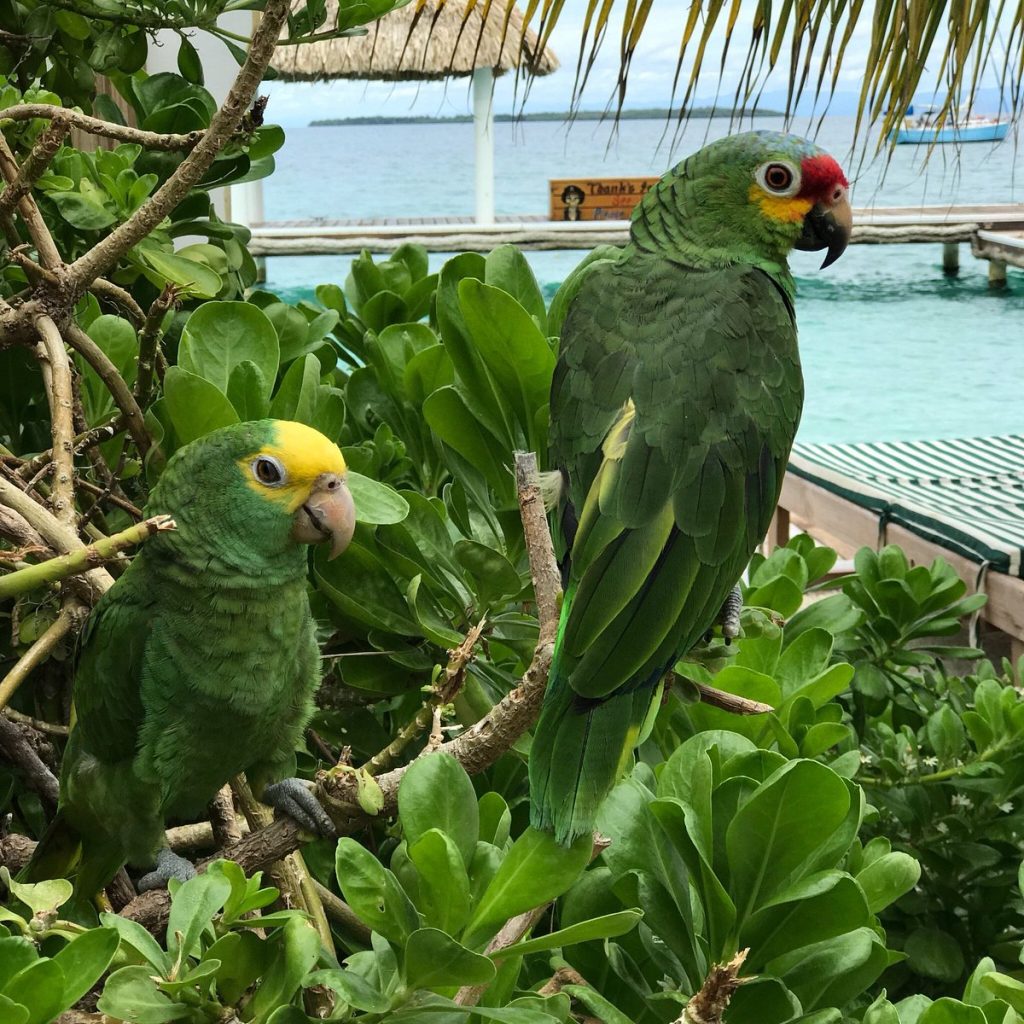 This is from their official site:
King Lewey's Island Resort is a slice of paradise just 12 miles off the coast of Placencia. Spend a few nights in one of our over-the-water Cabañas, come out from Placencia on a day trip or just stop in as you're cruising by in your boat for a delicious meal and some tropical island drinks.

During your stay on King Lewey's Private Island Resort, you will be delighted by a fun pirate-themed atmosphere with photo ops abound. Access to our paddleboards, snorkeling gear, and kayaks to get up-close and personal with the sea-life just waiting to greet you. We have Caribbean fish, sea horses, stingrays, and octopus that swim around the island waiting to show off for you. Come and experience Belize Island Adventures with us!

We're the only restaurant to sell live lobster around town, making us the best island restaurant in Belize. Welcome to the Black Pearl Restaurant & Bar. Our meals and drinks are prepared fresh by some of the best chefs in Belize. Learn more about our amazing menu here.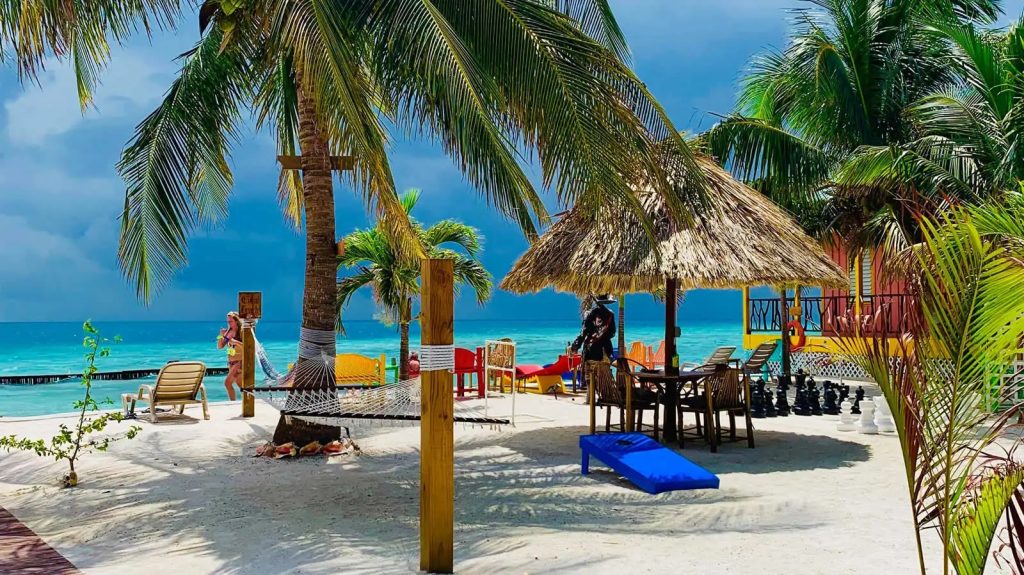 Now, you will get a nice King Lewey's Island Gallery (64 pictures, click on a picture and wait for a little until the gallery loads, then scroll left/right, and press Esc to exit, optionally you can press F11 for a bigger gallery)