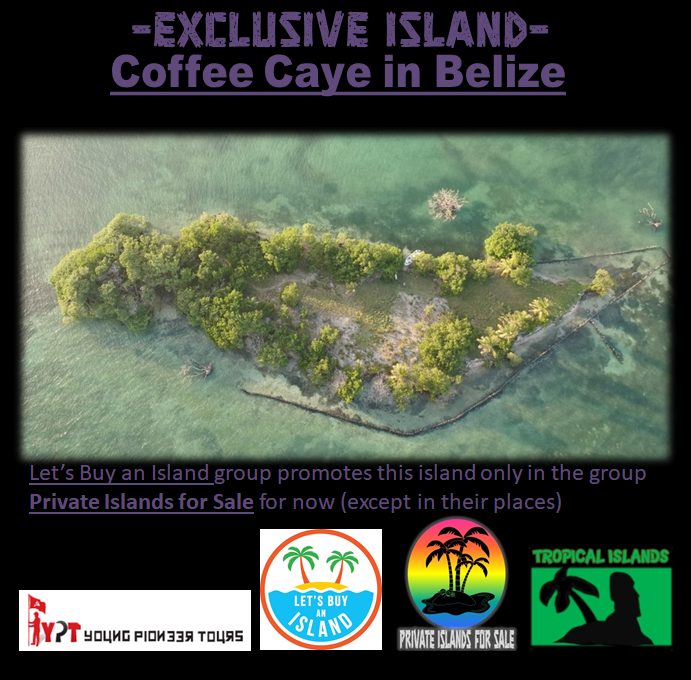 Coffee Caye or Coffee Island is a small island in Belize. It is small, but not tiny! its size is 1.5 acres (0.5 hectares), and its max lenght/width is about 160mX45m. Coffee Island also has a wooden fence a few meters (about half of the island is covered) around the shore in some places, which means that it can be extended a few meters further in those directions. That small fence also serves as a protective barrier, which also calms water further, and prevents erosion a bit.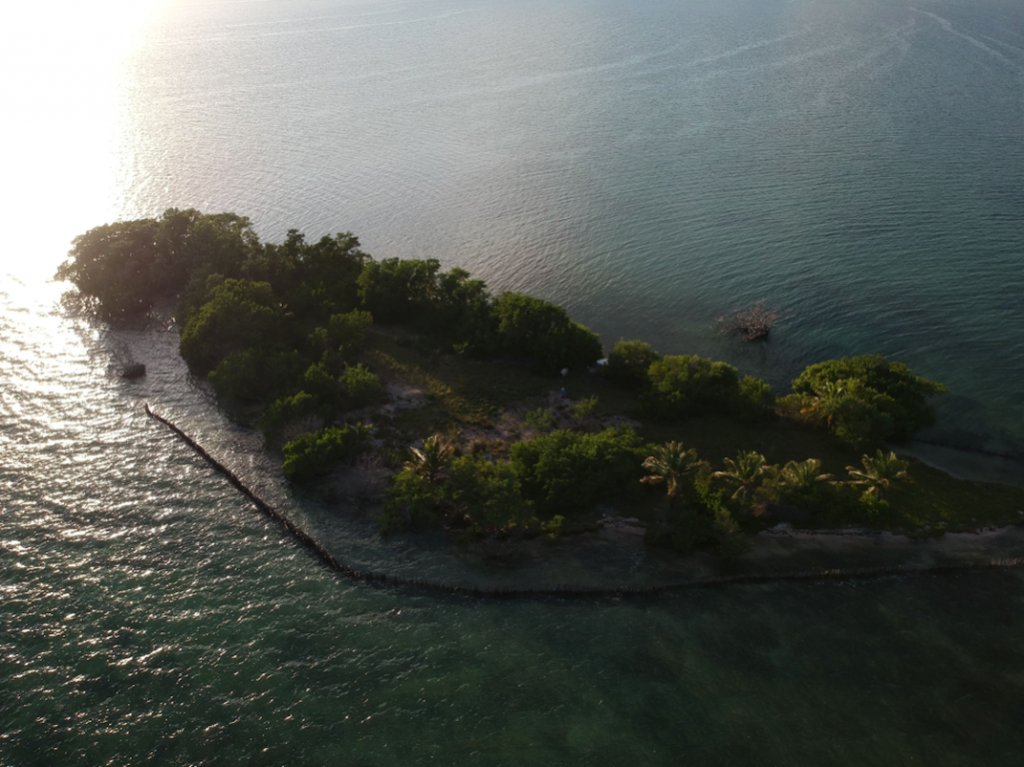 Coffee Cay is located at an outstanding location, as it is just 7kms away from the shore of Belize's capital city, Belize City (in the northeast direction)! And the Municipal International airport is actually on that side of the shore! That close proximity to the capital city means that everything is close, all amenities which it has to offer. Also, people do not need to travel a lot to get to the island and all costs for goods to be brought on the island will cost less (usually as bigger distance, the bigger price is, plus more time). Also, there is Belize Barrier Reef, the second-largest in the world, providing exceptional water, coral, and marine life quality in the region!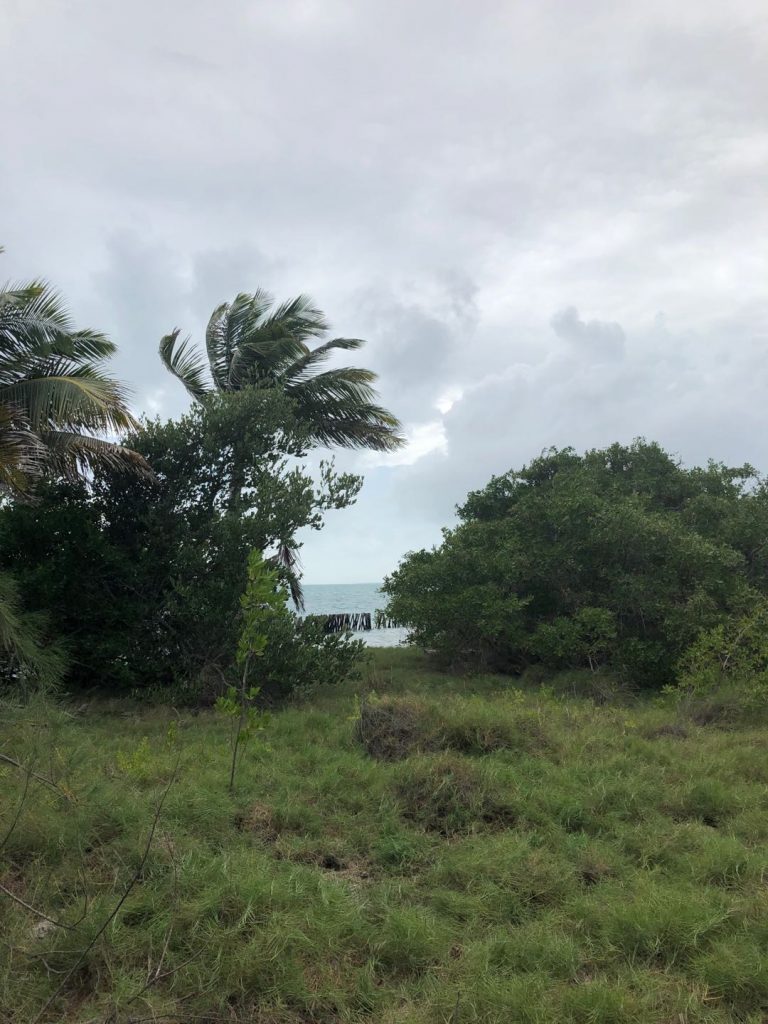 Despite being close to the capital city, Coffee Caye sits in the calmed region as there are no infrastructure, development, or resorts around it, which is very rare. The island itself is not developed at all. Only covered with vegetation. Speaking of it, Coffee island features ,,traditional island vegetation" such as coconut palms, grass, shrubs, mangroves … The island contains lush vegetation at some places which provides good shade during hot days. The island is flat, it does not have any height or hills.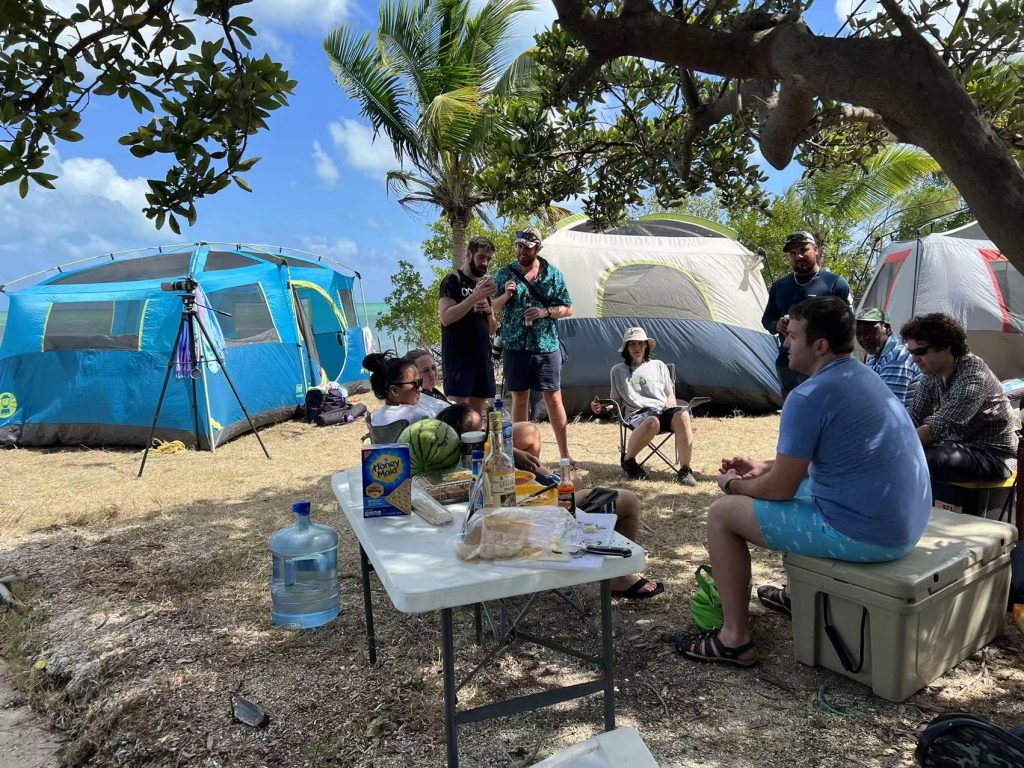 Its only ,,disadvantage"or ,,bad point" (to many advantages) is that there would be a lack of proper (white if possible) sandy beach to be a complete tropical island which has everything. But despite this, the island has a few very nice beaches, where literally you can enter into shallow water from grass. Yet, in some places mangroves and trees are just above shore, and they provide shade for shallow water which means a lot when someone wants to avoid sunburns. Also, it is common for Belize that people fill islands with sand to make beaches and sandy soil, so perhaps owners will make one soon.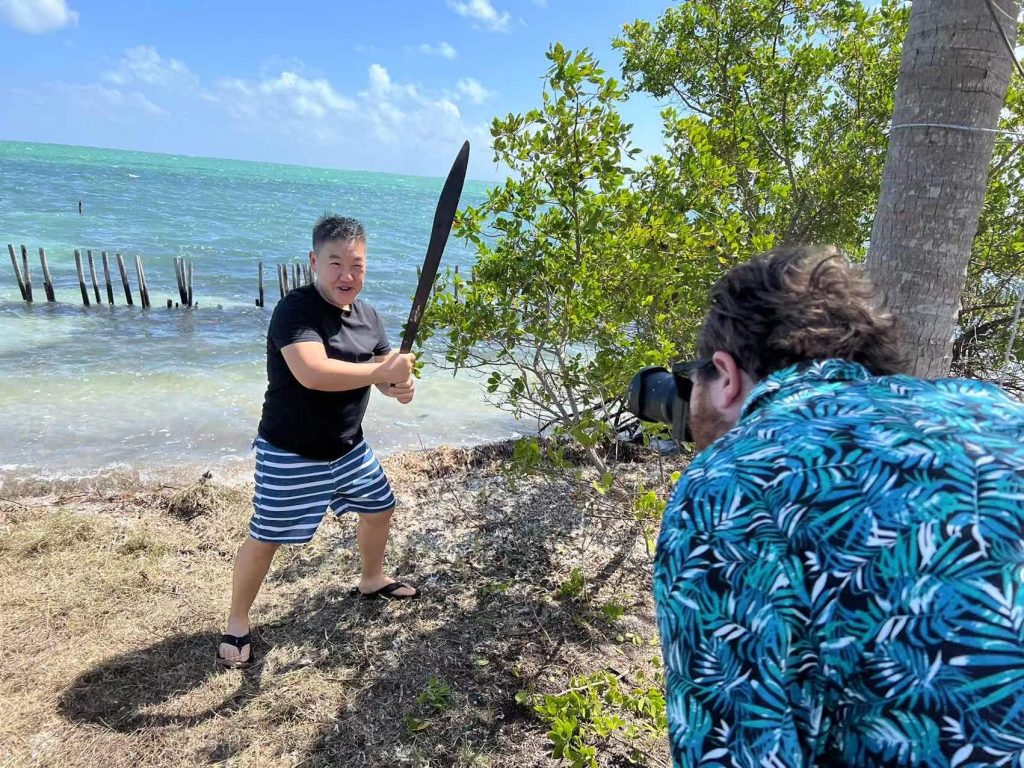 Owners of this island are group/company ,,Lets Buy An Island" (they created Principality of Islandia ). This is the first crowdfunded island! We wrote a blogpost about them here https://tropicalislands.net/principality-of-islandia-micronation-lets-buy-an-island-project/ and I had the pleasure to talk to one of them.  I was recently in communication with Gareth (who is at the same time involved in rewarded Young Pioneer Tours. They also organized a tour to the island recently https://www.youngpioneertours.com/tour/belize-overland-islandia-tour/ ).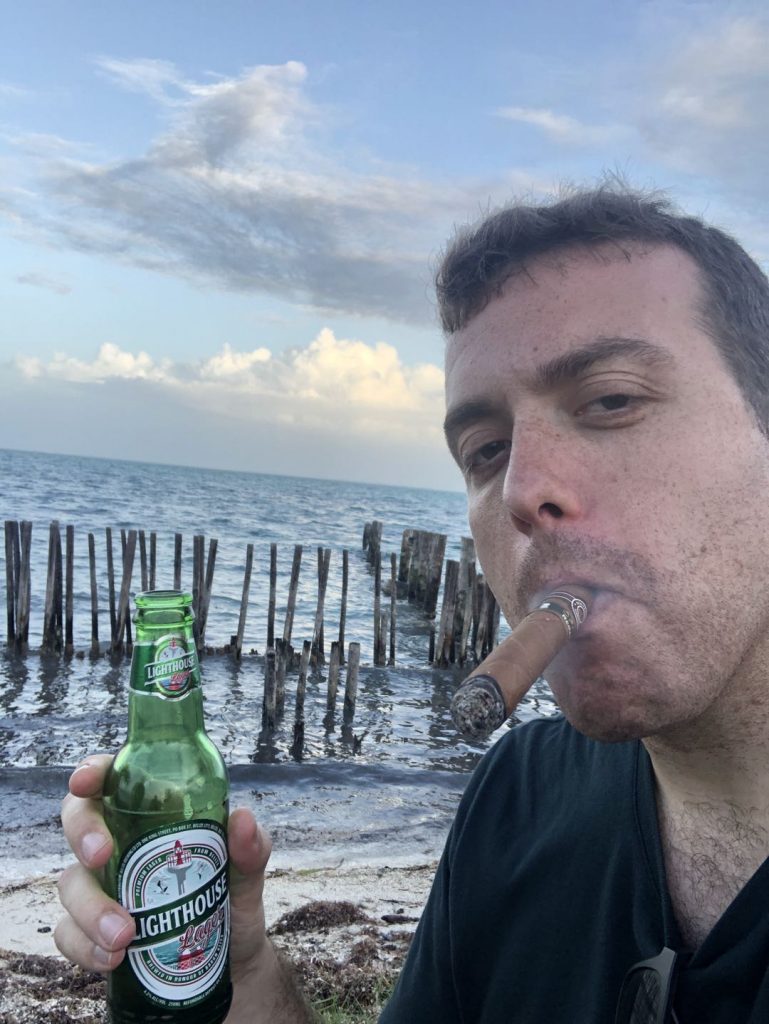 Coffee Island can be rented. This island is promoted exclusively (except in their own places) on group ,,Private Islands for Sale" where I am a moderator. And as result, they are being promoted here on the Tropical Islands blog, as part of ,,double promotion" for our exclusive islands. Here is their offer https://www.facebook.com/groups/PrivateIslandsforSale/posts/1362676484155181/ or you can contact them directly via their facebook or website/mail. https://www.letsbuyanisland.com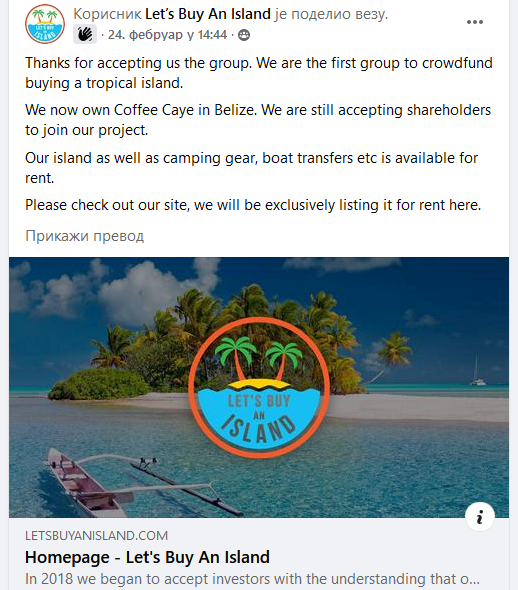 They offer this island for rent (for various purposes), and still accept shareholders. Note that we do not have anything with sales, rents, or anything, we just promote islands for free, of course. For more information, contact them.
>>HERE IS OUR COFFEE CAYE ISLAND GALLERY (50+ PICTURES) https://tropicalislands.net/coffee-caye-gallery/ <<