As tropical island lovers, we also have ,,thematic organizations" in summer. This one was regarding opening this very blog! Our friends gathered to have a great time.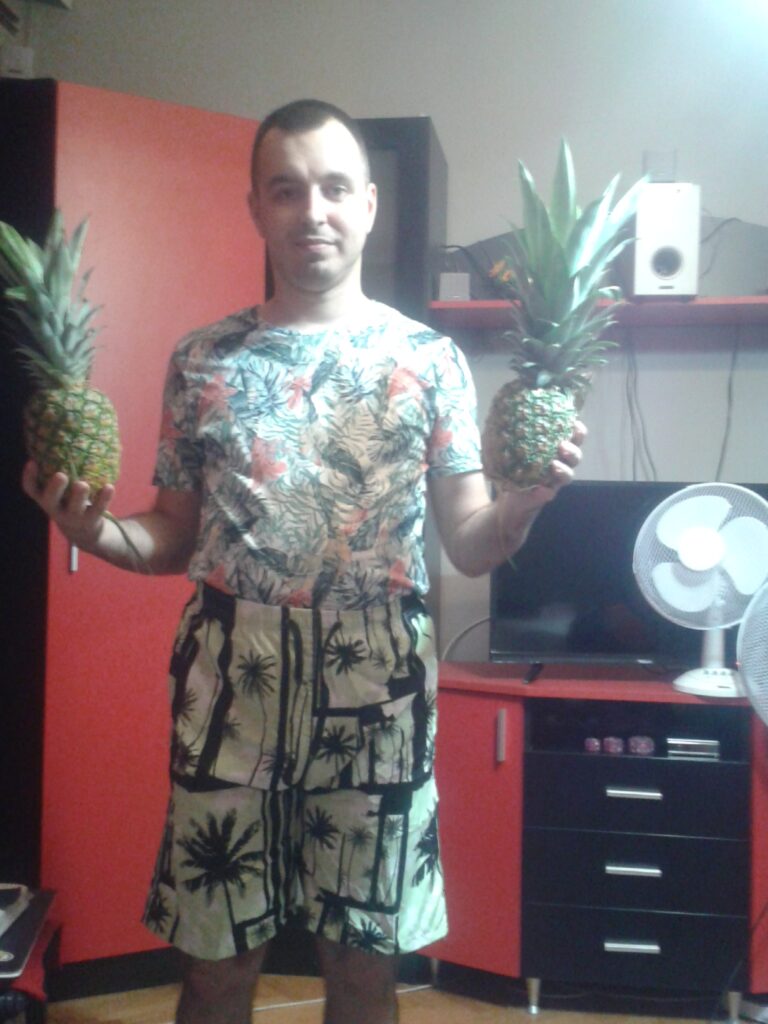 We had food, candies and snacks related to tropical island theme. As well as juices and drinks. Everything should be ,,made" of tropical fruits such as pineapple, coconut, banana, orange, lemon, mango and so on… About snacks, since they are mostly made of potatoes, only tortilla chips were allowed (since tortilla came from Mexico and perhaps it is being used on its islands) and peanuts. And main food is Hawaii pizza! Oh, we got thematic, some coral ice creams from Lidl.
Alcohol drink was my specialty. Put wine in a large dish, add to it some honey, rum, lemon juice, soda, orange juice (Fanta or Mirinda) and add fruit (any can work, but tropical this time such as strawberry, pineapple and mango), and wait at least a half day or more, and you get awesome drink! Also music is tribal from various tropical islands worldwide. And movie, it is also in tone as well. This one is Sweetheart from 2019, a monster survival movie!

AND WE WILL HAVE REPRISE! Since this one turned out well, we will have to repeat it.
AND HERE IS FULL GALLERY OF OUR PARTY! CHECK IT OUT https://tropicalislands.net/tropical-organization-1tropical-islands-gallery/