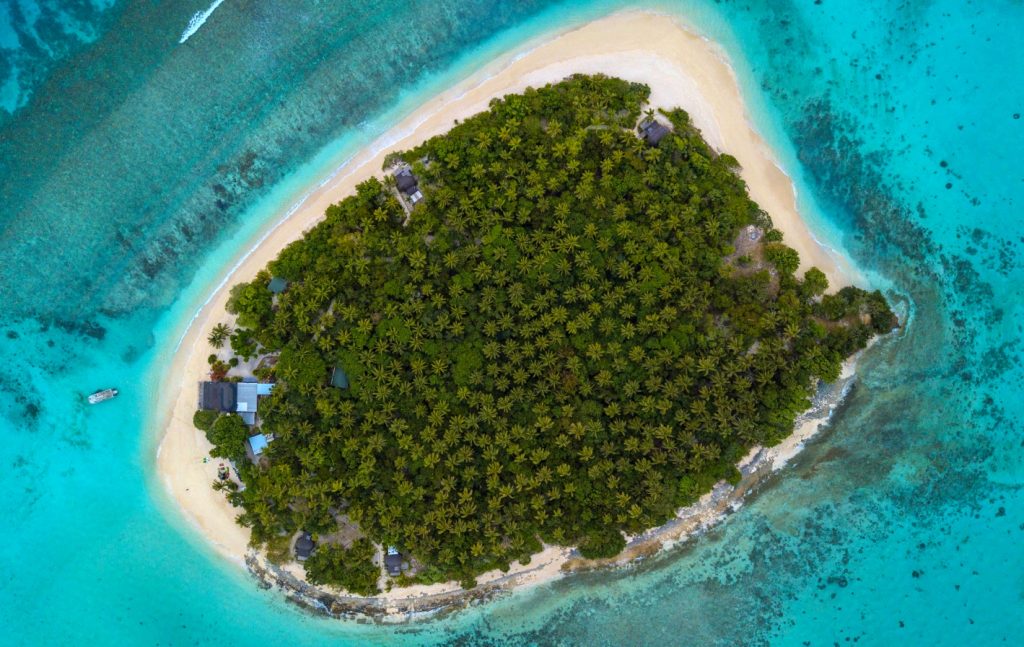 Mounu Island is an island in Tonga. It is part of Vava'u group in the northern part of Tonga. Its size is 6,5 acres (26 304m2).  Its max length/width is around 240mX165m. The island is located around 14km southwest of Neiafu town, and 8,2km from Vava'u shore.  Mounu Island currently operates as a Mounu Island Resort, having an owner unit, staff unit, bar/restaurant, and 4 units for guests.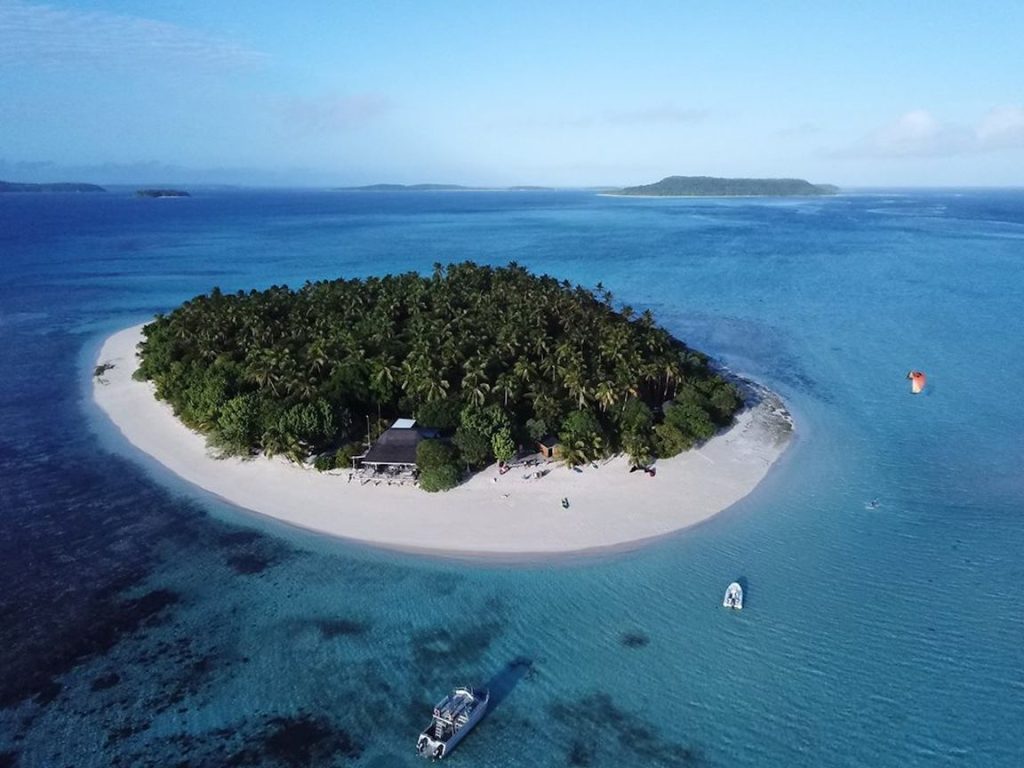 Mounu Island lies in warm calm waters in this archipelago. it is one of the islands scattered around reefs having quality waters enough for whales to pass by. The island and this region are actually renowned for whale watching. Humpback Whale migrates to Tonga from Antarctica, and is common from June through to November to notice and observe whales around.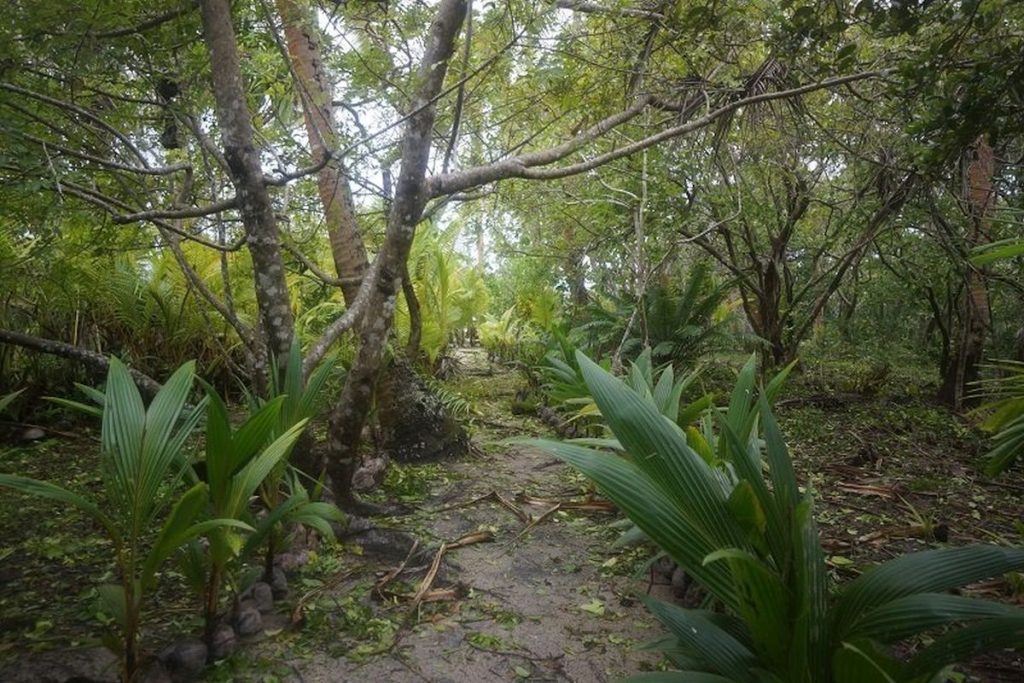 There is also occasional nice wind suitable for kitesurfing, an activity that is common around the island as well. The region is also good for diving/snorkeling and other water-based activities. There are also many types of seabirds around, with islands south of Mounu having 19 types of them. Mounu Island resembles ,,Maldives-styled" islands, having ,,three layers" such as reef, white sand, and green vegetation inside.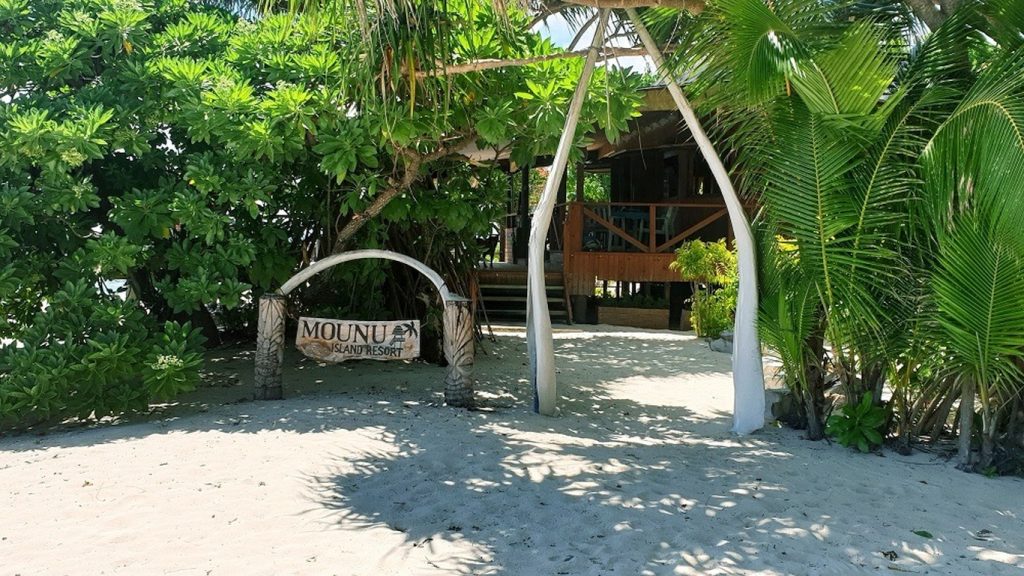 And indeed, its white sandy beaches combined with very nice shades of blue waters and coconut palms make it typical South Pacific scenery for good enjoyment. The island is relatively close to Neiafu town where the majority of people in this archipelago live, providing all amenities and needs that such town can offer. The island resort also arranges special viewings of traditional dance and fire dancing, and other cultural activities and traditions.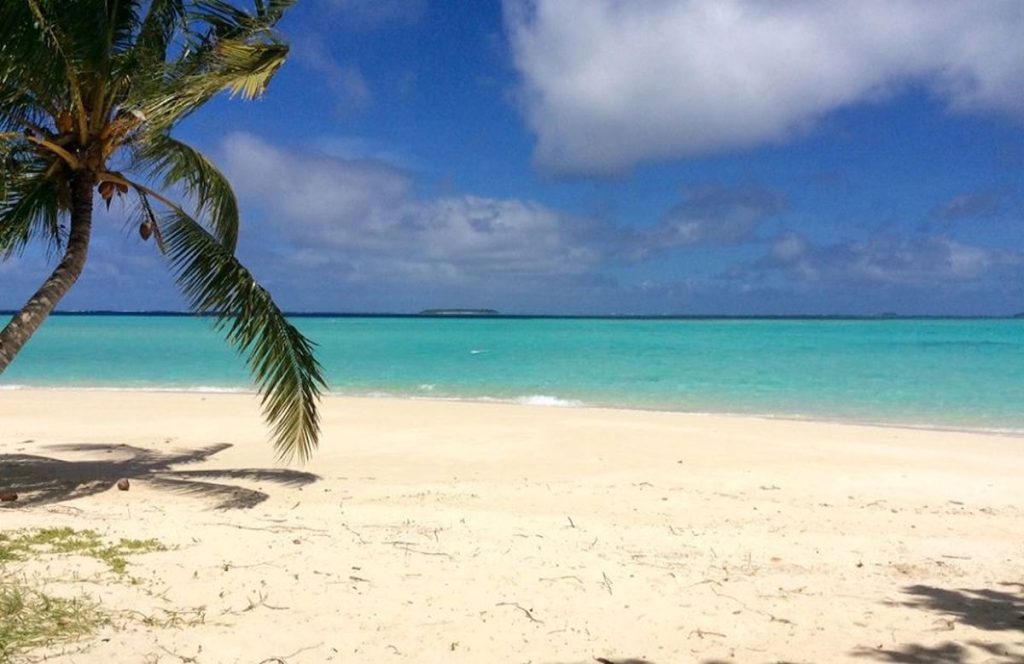 This is a quote from their official site, Mounu Island Resort:
This is the perfect place for a vacation. Our Pacific island is situated to the south of the Vava'u Archipelago. Located in one of the world's most beautiful areas is this intimate, vacation hideaway. Mounu is the southern most inhabited island in the Vava'u group. An idyllic South Pacific, picture-perfect 6.5 acre coral atoll is fringed with white coral sands and surrounded by spectacular coral reefs, and is a fantastic spot to enjoy a number of water sports we have on offer.

We have created this tropical paradise retreat ensuring we have minimal impact on the environment. With comfortable accommodation, a large variety of water- and land-based activities, delicious organic cuisine, stunning scenery and a dedicated team to cater to your needs you will find Mounu Island Resort the perfect Island Escape. For more information on island stats check out the Private Islands Inc page.
And they mentioned activities such as: Whale Watching, Diving, Snorkelling, Kitesurfing, Fish Feeding, Big Game Fishing, Kayaking, Kick Back and Relax, Star Gazing, Bird Watching and Cultural Activities.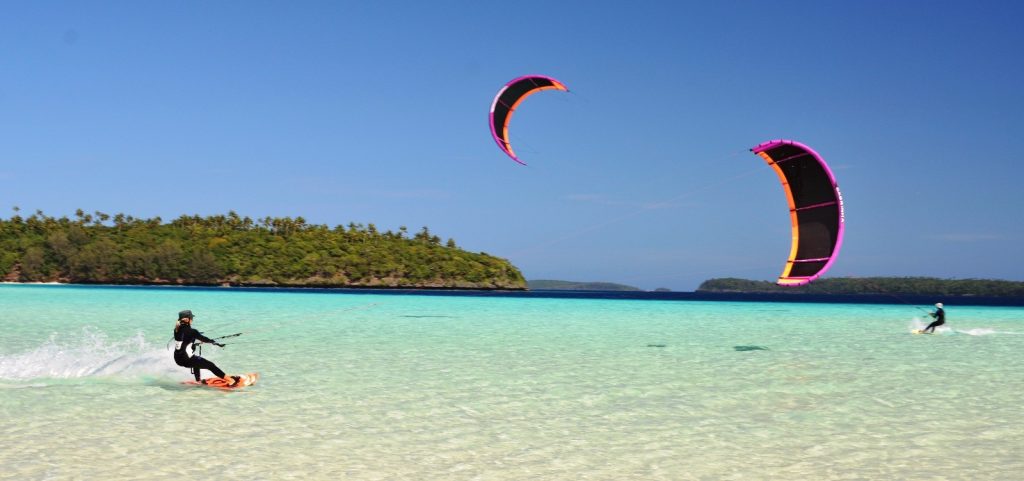 And about that Humpback whale, here is a quote from Wikipedia:
Adults range in length from 14–17 m (46–56 ft) and weigh up to 40 metric tons (44 short tons). The humpback has a distinctive body shape, with long pectoral fins and tubercles on its head. It is known for breaching and other distinctive surface behaviors, making it popular with whale watchers. Males produce a complex song typically lasting 4 to 33 minutes.

Found in oceans and seas around the world, humpback whales typically migrate up to 16,000 km (9,900 mi) each year. They feed in polar waters and migrate to tropical or subtropical waters to breed and give birth. Their diet consists mostly of krill and small fish, and they use bubbles to catch prey. They are promiscuous breeders, with both sexes having multiple partners. Orcas are the main natural predators of humpback whales.

Like other large whales, the humpback was a target for the whaling industry. Humans once hunted the species to the brink of extinction; its population fell to around 5,000 by the 1960s. Numbers have partially recovered to some 135,000 animals worldwide, while entanglement in fishing gear, collisions with ships, and noise pollution continue to affect the species.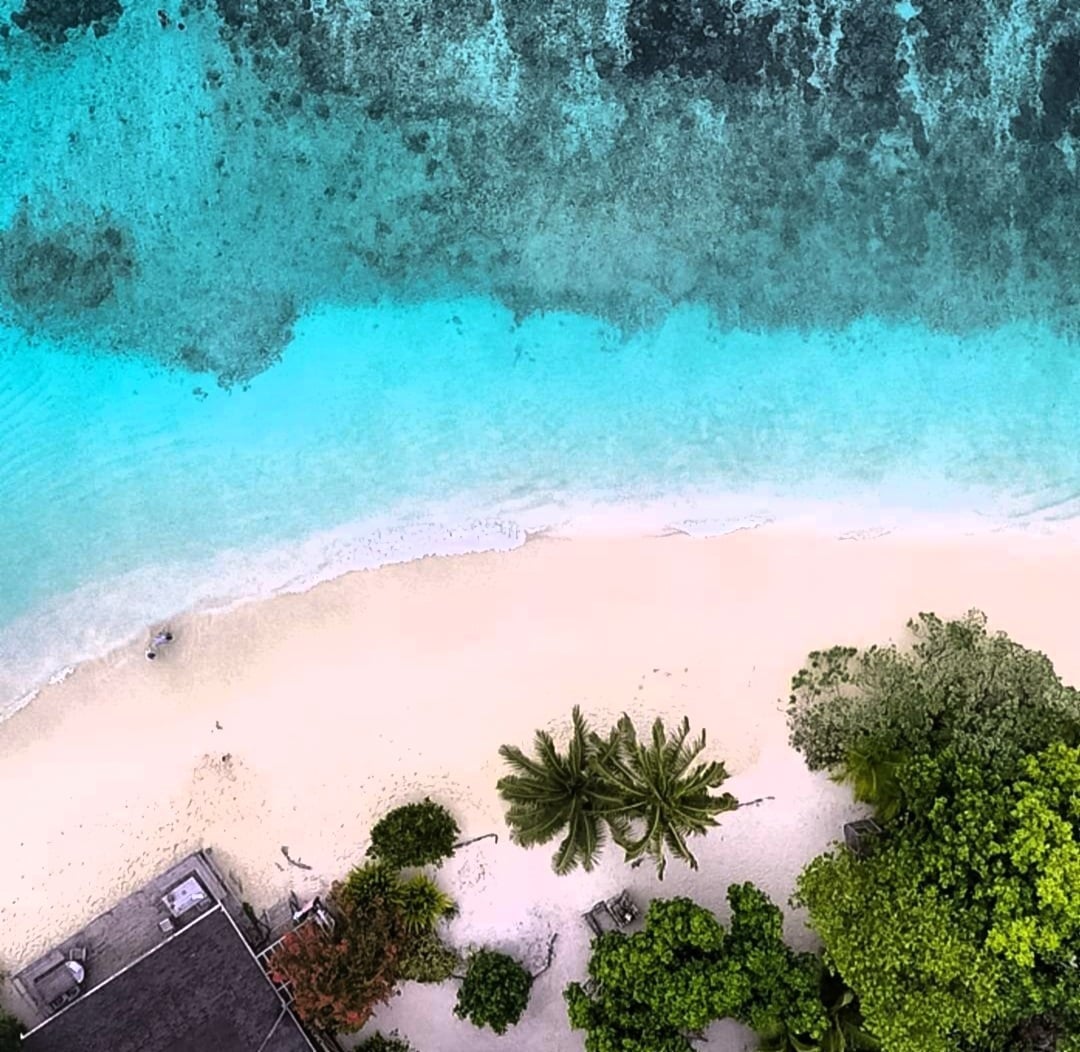 Mounu Island is for sale and rent. However, for that information you have to look elsewhere, as we are an educational blog, we are not involved with the sale of islands, just write from commentary and educational points.
Here is a video of Mounu Island:
Now, you will get a Mounu Island Gallery (91 pictures, click on a picture and wait for a little until the gallery loads, then scroll left/right, and press Esc to exit, optionally you can press F11 for a bigger gallery)