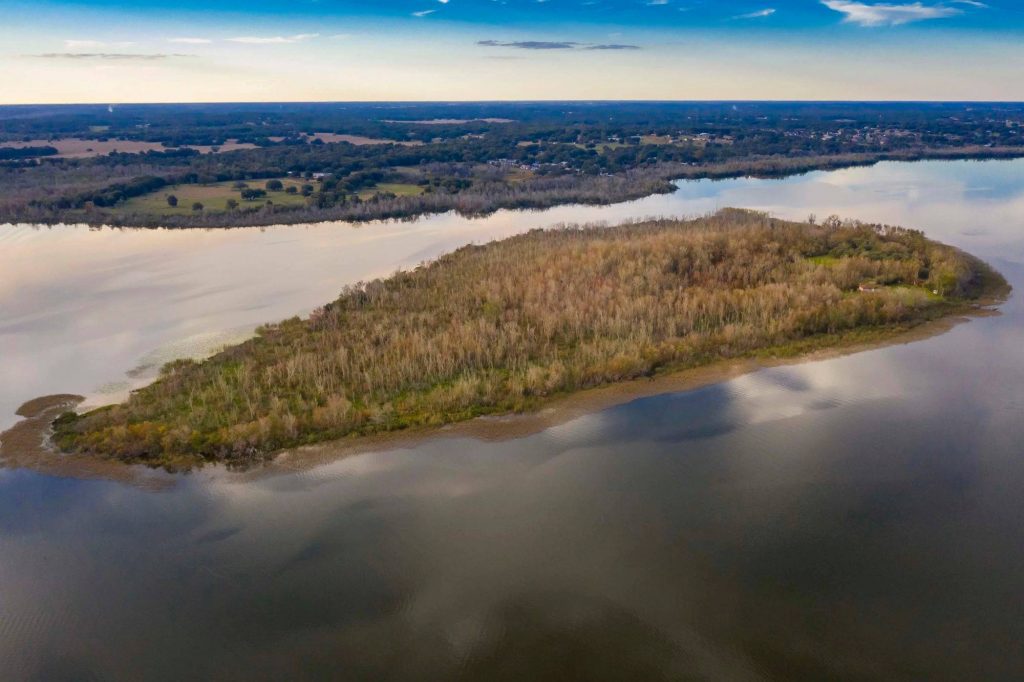 Bird Island is an island in Florida. In Central Florida, more precisely, in Griffin Lake. Where people are used mostly on coastal tropical islands, this one is a bit different, it is a subtropical fresh lake island. It provides different types of enjoyment. That region is surrounded by lakes, marshes, lush vegetation, and plenty of wildlife and birds. A secluded place, yet somewhat close to town and all amenities.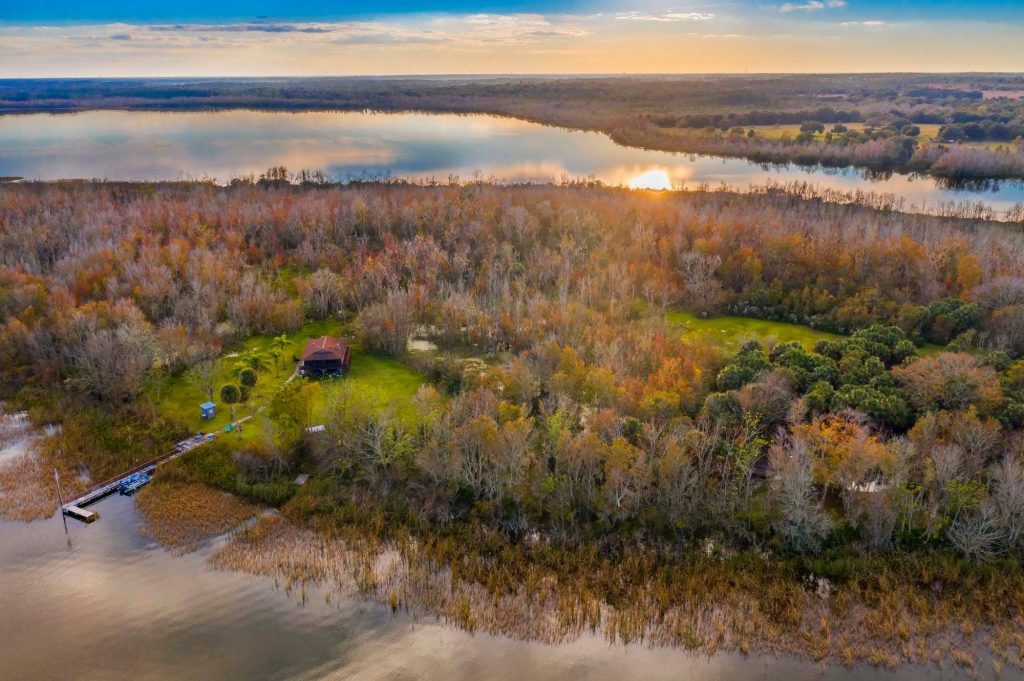 Bird Island is 51 acres (20ha) in size. Its maximum length/width is 810mX400m which provides plenty of space. It is less than 200m away from shore, and just a few kilometers away from town. The island is located in Lake Griffin, which is part of the Harris Chain of Lakes. This lake is one of the famous fishing spots in Florida. Even tournaments of fishing are organized in this chain of lakes.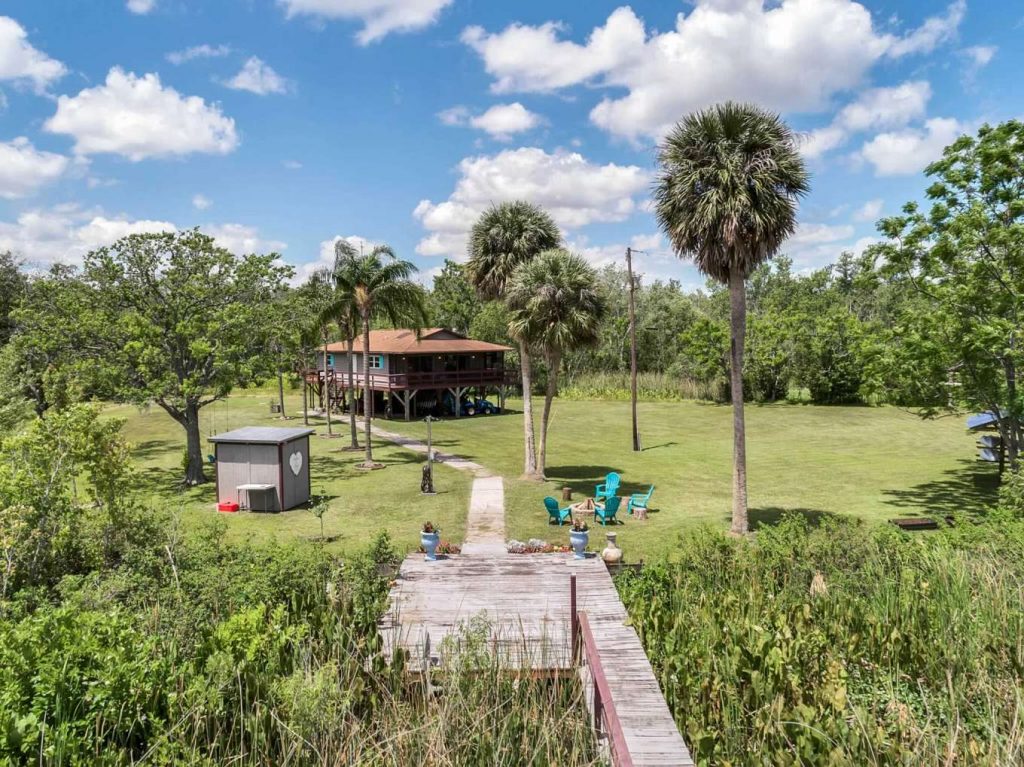 Bird Island, while isolated is just a few kilometers from restaurants, shopping, medical, entertainment, and other amenities located in Lady Lake Town. The island is also near The Villages which are an active retirement community. The island itself has some infrastructure. It has a spacious house with 2 bedrooms and is well equipped. There is also a jetty for boats and deck which is very good for watching sunsets.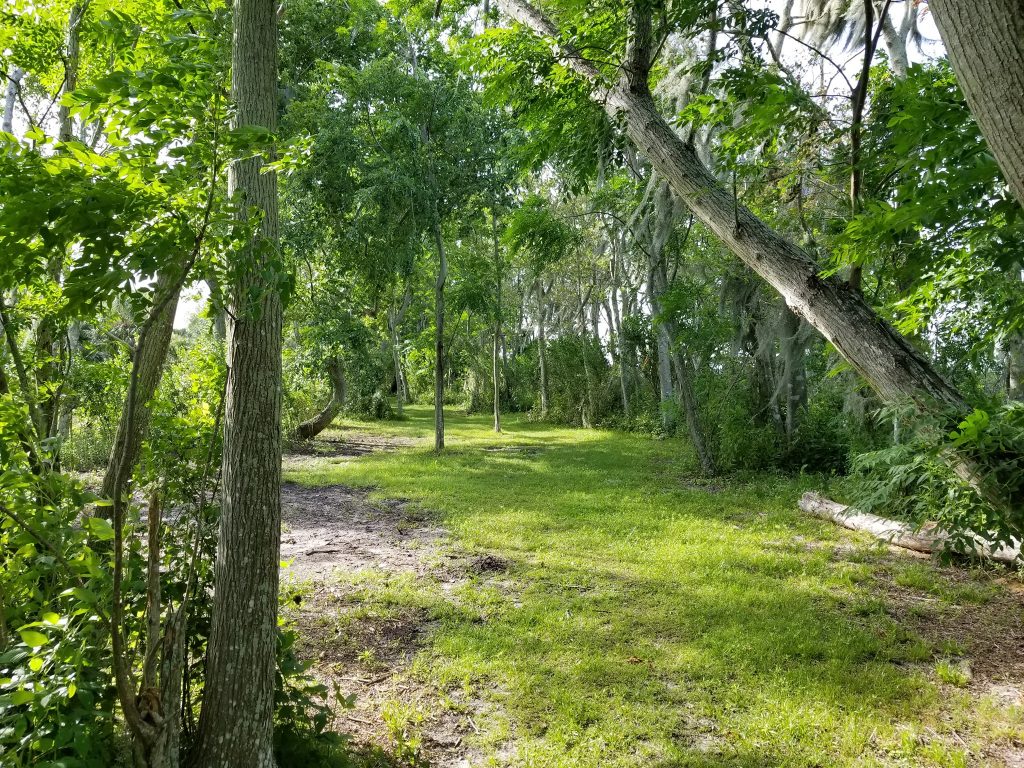 Bird island features lush vegetation with native trees. The only small part around the house and deck is cleared, adapted and there are some trees planted. The island is almost wholly untouched. There are also palms on the island for ,,tropical feeling". Its fairly decent size makes this vegetation look like a deep jungle. There is no beach. The owner said to me ,,I like keeping it wild so that it gives me total privacy."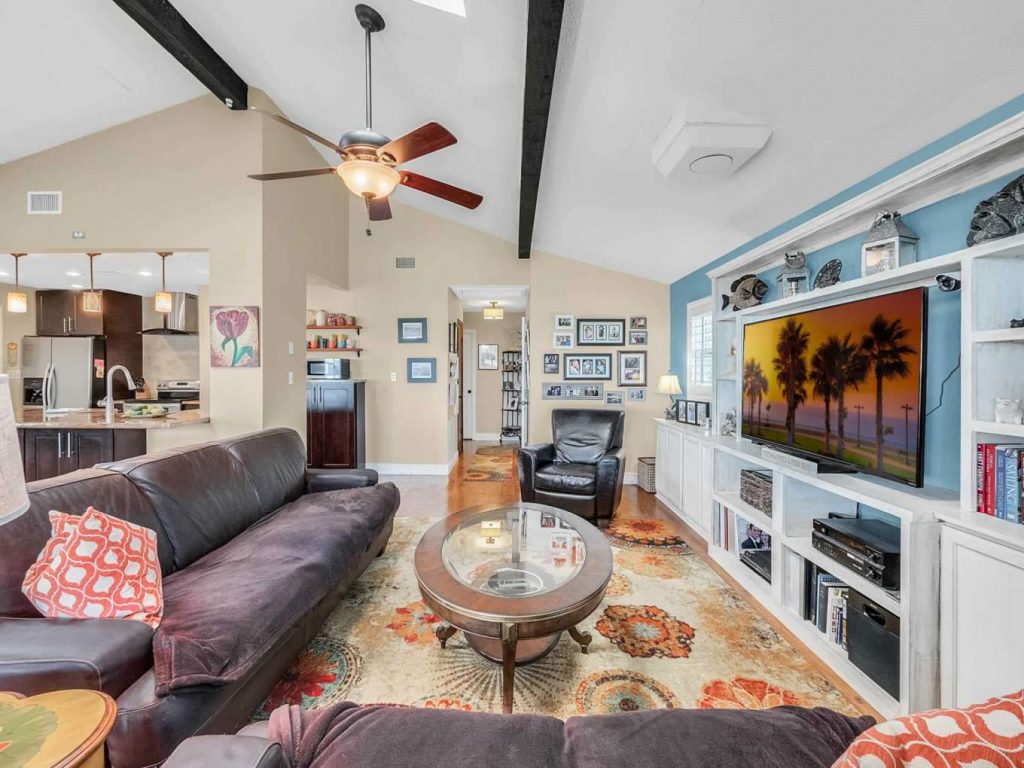 Around the island is very good untouched nature. The mix of lakes, swamps/marshes, and lush vegetation make it good and far away from busy urban life. This part of Florida has almost year-round sunny weather, and because Bird Island is located in the center of the state, it is protected from hurricanes, which also means a lot. And this island is for sale for some time.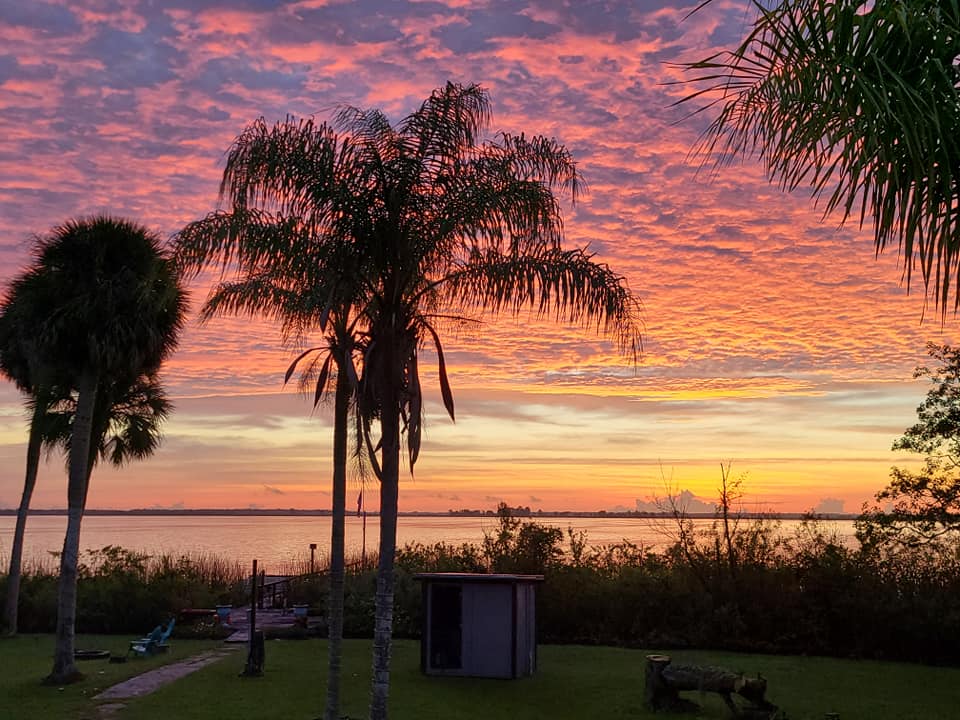 I am glad that I met and talked with Mike Szewc, owner of this island. He is selling this island, and he is also promoting this island in a group where I am moderator ,,Private Islands for Sale". I do not have anything with sale of the island, I am writing from an educational point of view, and we help our members promote their islands for free. The post is here https://www.facebook.com/groups/PrivateIslandsforSale/posts/1188826804873484/ (the group is closed, only members can see link), and link of Bird Island's page is here https://www.facebook.com/islandlife2021/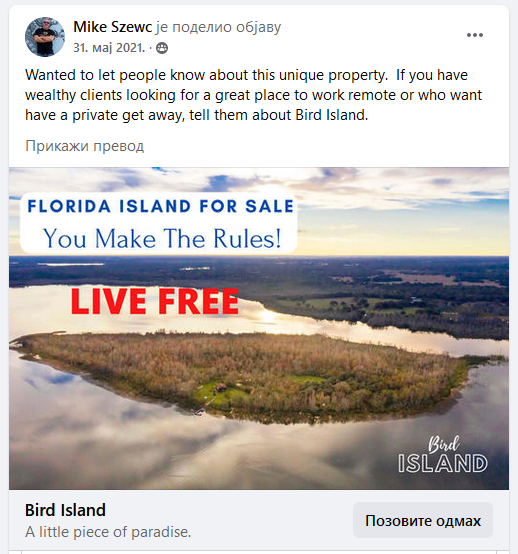 >> HERE IS OUR BIRD ISLAND (FLORIDA) GALLERY (80+ PICTURES) https://tropicalislands.net/bird-island-florida-gallery/ <<