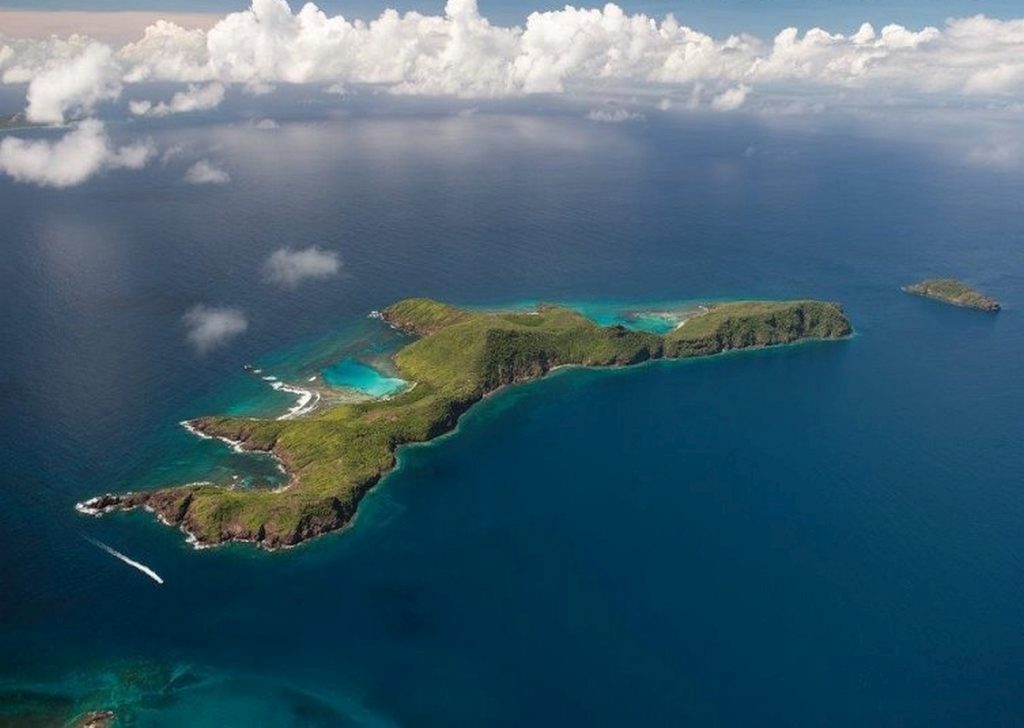 Isle a Quatre is an island in Saint Vincent and the Grenadines. Its size is 376 acres (152 ha), and its maximum length/width is around 2,8kmX1km. Its diagonal (from one latest point to another) is around 3kms. Quatre Island is a private island, owned by the Mitchell family for a long time, over 100 years. It is close to Pigeon Island, Petit Nevis, Bequia, and a few other smaller islets. Baliceaux and Battowia Islands are 10,6 km east of Quatre Island.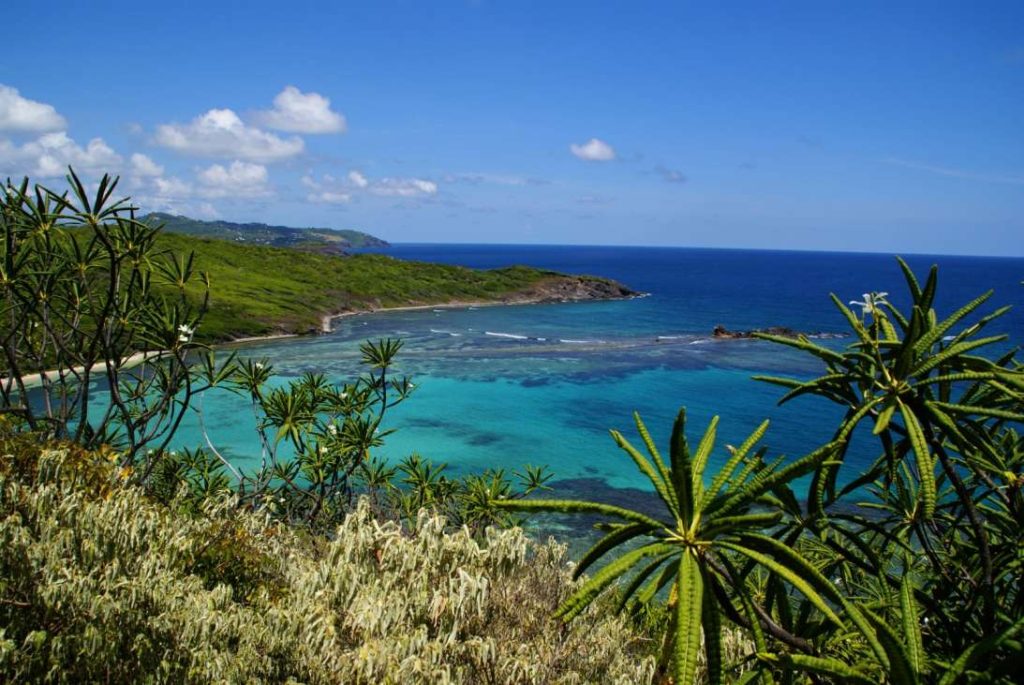 Isle a Quatre is an uninhabited island. It is very close to the much bigger and inhabited Bequia Island, with its airport being just 2.5 km northwest of Quatre. Bequia Island has few settlements with the largest being Port Elizabeth, providing all amenities that the town has, including groceries, electricity, and fuel being relatively nearby. That combined makes Isle a Quatre an island sitting in a strategic location.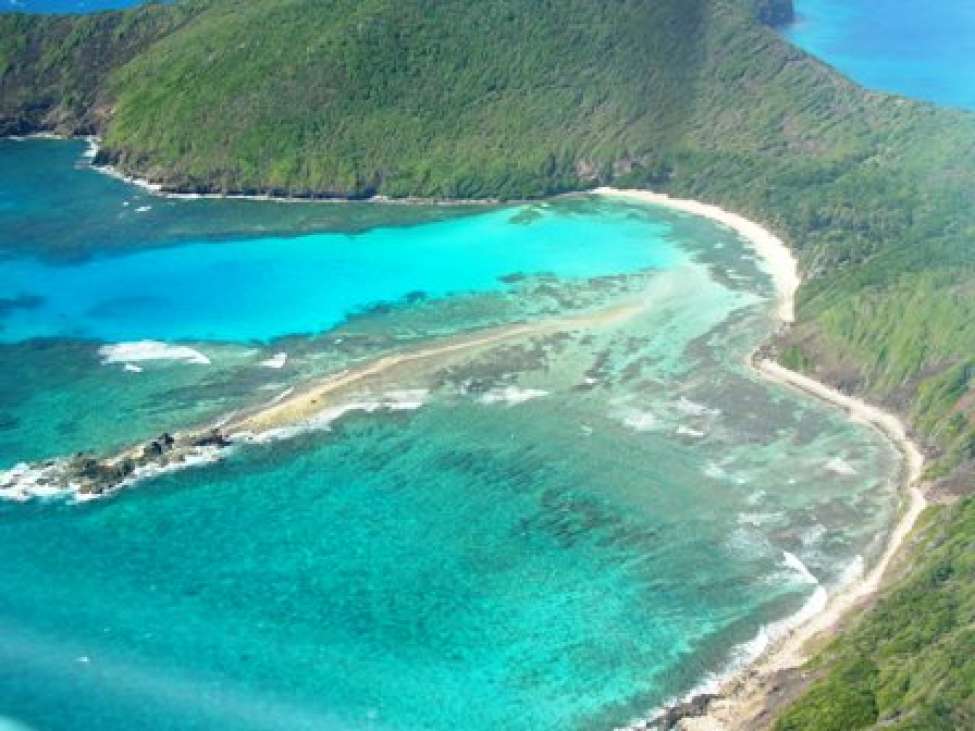 Isle a Quatre has a specific shape, with many hills and slopes (its highest elevation is about 150m), having multiple bays that make protected white sandy beaches, scattered on its east and south sides. The waters on its bays are turquoise blue, and there are some fish and corals around. Its calm waters are mostly shallow and are mostly suitable for jetties and anchoring boats.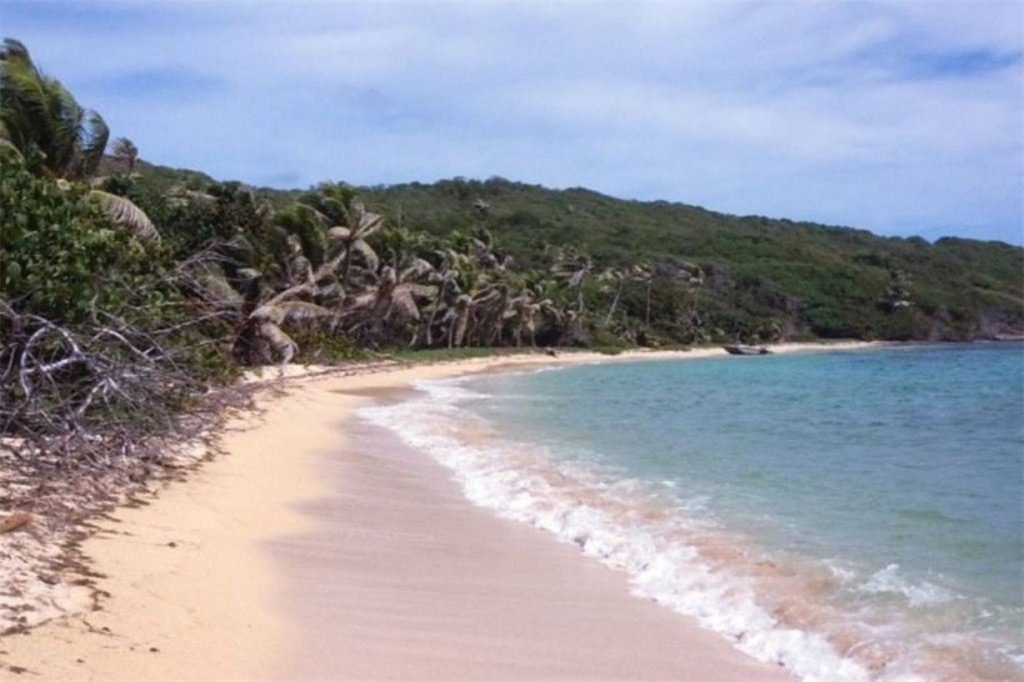 The vegetation on Isle a Quatre is very dense. There are various types of bushes, trees, grass, and many coconut palms on beaches, adding to the tropical vibe. Since the island is untouched, plenty of green is to be expected, resembling jungles in movies. That combined with its hills can make a real adventure walking there. And yes, the height of that island provides a view from above at neighboring islands and sea.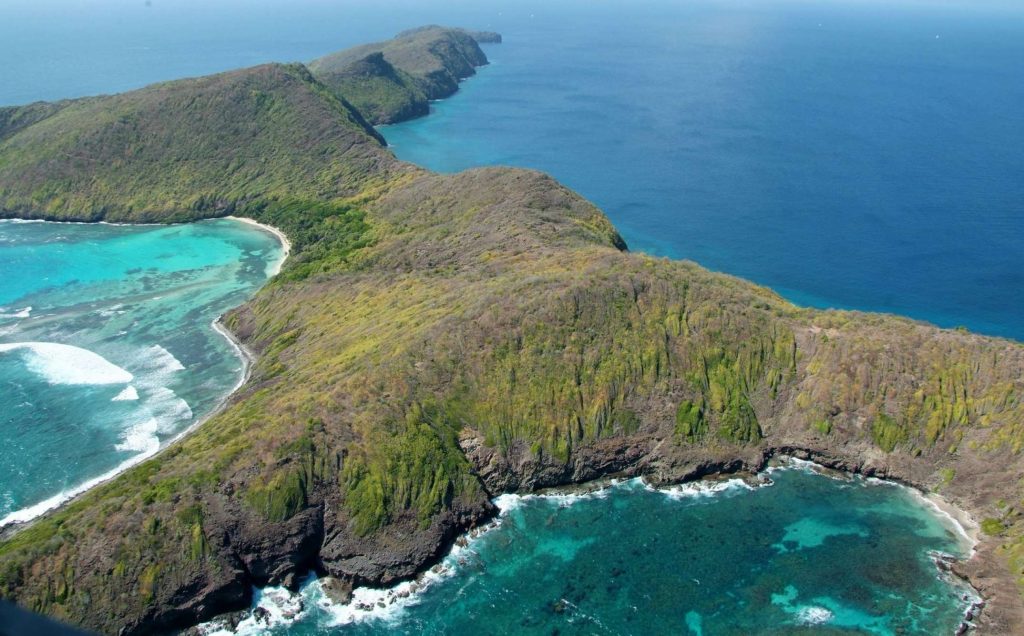 Isle a Quatre is an old-forgotten ace. It was for sale for a long time now, it was quite popular back then, and it is still on the market as far as I know. For information on sale you have to look elsewhere as we are an educational blog, and are not involved with sales, we just write from commentary and educational point of view.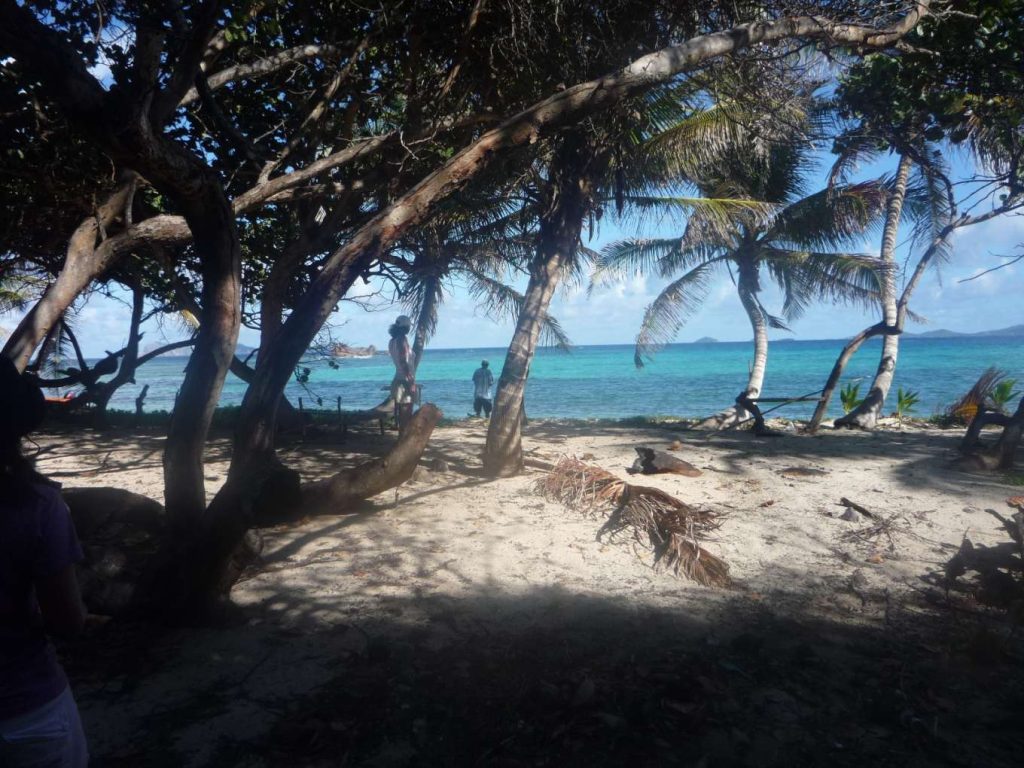 Now, you will get a few nice videos of this island (from Carisla team), and a gallery (with over 50 images)
Here is Isle a Quatre Gallery (57 pictures, click on a picture and wait for a little until the gallery loads, then scroll left/right, and press Esc to exit, optionally you can press F11 for a bigger gallery)