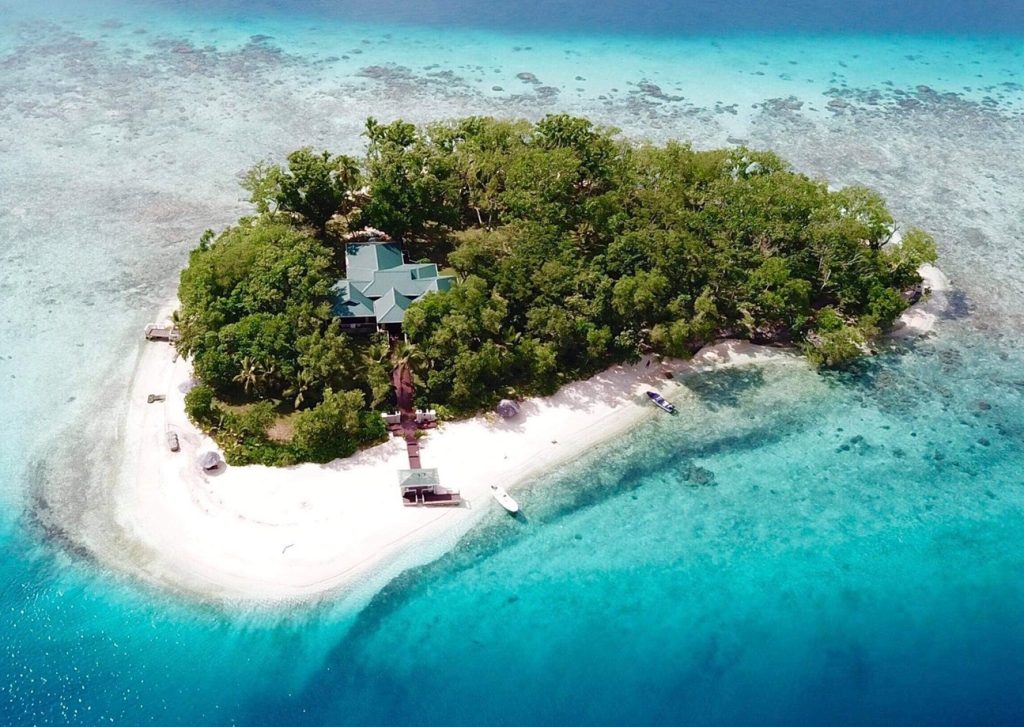 Mamasa Island is an island in Vanuatu, the South Pacific. It is a small island, about 2,4 acres in size (9 793m2), and its maximum length/width is 150mX85m. This islet lies between two large islands, Aore and Malo. It is just 4,1 km away from Espiritu Santo (large island) shore. Sitting directly between large islands, it has many strategical opportunities such as access to quality fishing grounds, corals, and jungles. It is surrounded by amazing nature.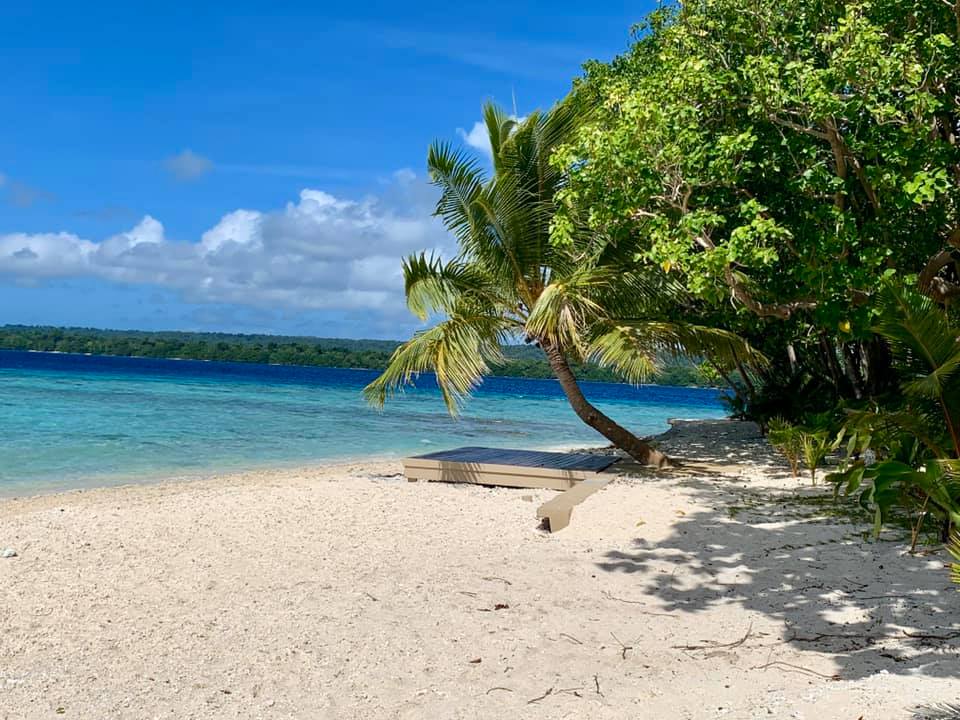 Mamasa Island is ,,Maldives style" island, looking like a copy of one. It has its own protective reef, is encircled by white sandy beaches, and has turquoise waters, and a lot of green vegetation inside (famous ,,three layers" – reef with shallow warm blue waters, white beaches around, and green inside). Despite being small, this islet has a lot to offer. It has a lot of vegetation and trees compared to its small size.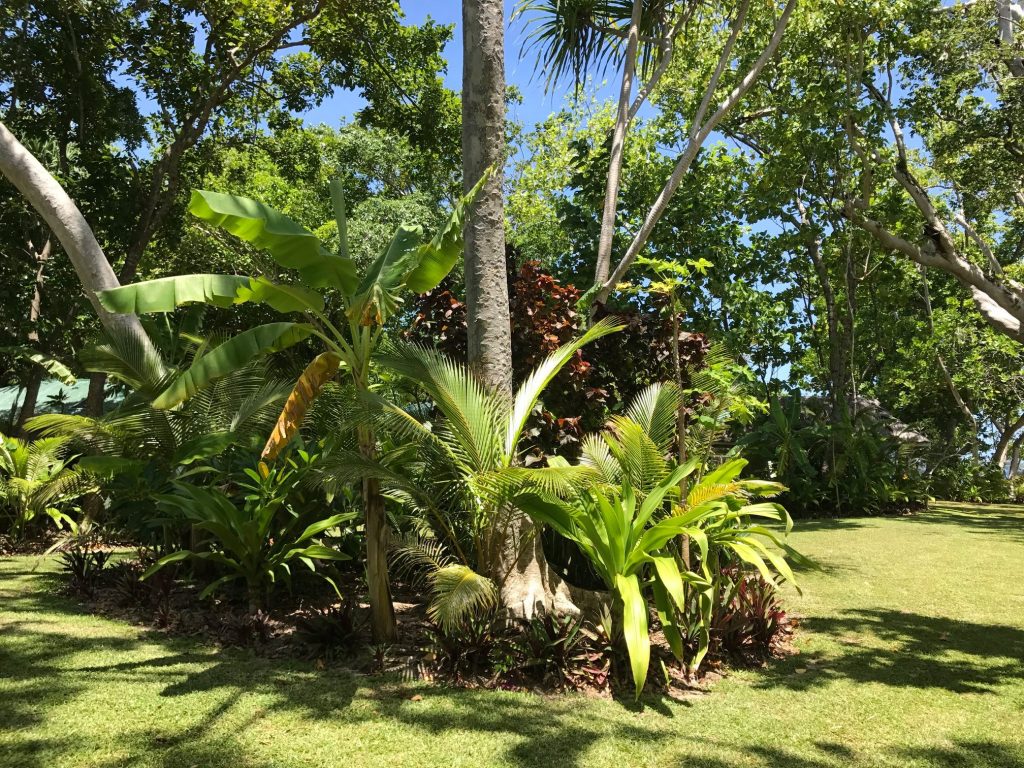 White sandy beaches combined with warm tropical waters are very good for enjoyment, having coconut palms to make shade if necessary. There is everything set up nicely, including its building, to blend with the environment. There is a fully furnished house with 3 bedrooms, 3 bathrooms, and max occupancy of 6 people. There is a big kitchen, terrace, and everything needed to be self-sufficient for electricity and water.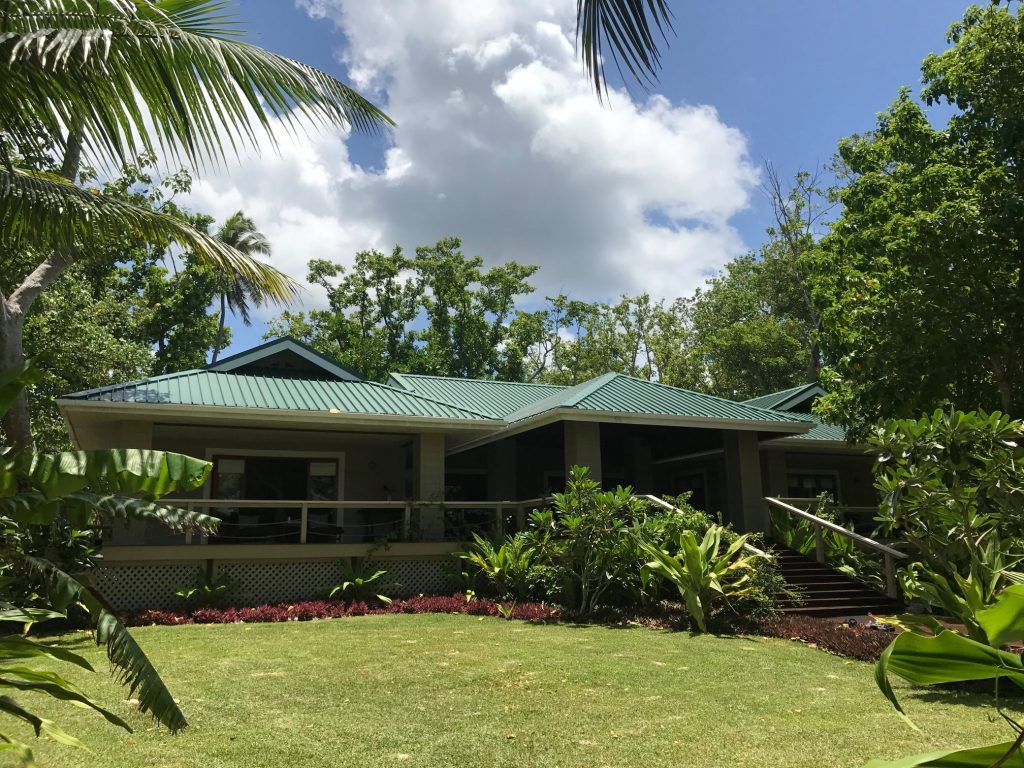 Mamasa Island name means ,,dry island". Here is some text quote from their brochure:
Mamasa island has 706 metres of water frontage with a sugary white sand beach
surrounded by an untouched reef. Dugongs, Turtles and schools of fish are regularly seen
breaching the surface of the turquoise water particularly at sunrise and sunset.
Numerous Palapa's (thatched umbrellas with day beds underneath) are dotted around the
pristine island ensuring there is always a perfect location to laze away the day. Extensive
established tropical gardens cover the fertile island and are interwoven with tropical fruit
plants such as banana, paw paw, coconut and pineapple which you are more than welcome
to help yourself to during your stay.
There is a private jetty ensuring you arrive in style and allow easy access for transfers
off the island if you wish to be picked up and taken to the many wonderful dive sites,
pristine beaches or resorts close by. Or, if you're on a romantic getaway what could be

more quintessential than dining at the end of your own private jetty on your own private
island. Catering and a personal chef can be arranged if you wish, just ask your villa
manager.
In the centre of the island is a thatched covered BBQ area we refer to as the Nakamal.
Nakamal is a term the Ni-Vanuatu use to describe the meeting place of the village where
things are discussed, and Kava is drunk. It's a perfect location to cook up the world-
renowned Santo Beef whilst discussing the day's activities and planning your
adventures for the following day. In front of the Nakamal is a perfect spot for a game of
island Bocci.
The western part of the island has an outdoor dining table that is positioned to take
advantage of the magnificent sunsets. The sun perfectly sets between Malo and Santo
and disappears into the south Pacific Ocean.
Mamasa Island is located 15km by boat from central Luganville. Luganville is the
provincial centre of the Sanma Province and second largest town in Vanuatu located on
the island of Espritu Santo, the largest island of the Vanuatu archipelago.
Mamasa is positioned just 700 metres from Aore island, to the south. Further to the south
is Malo island 1.6km away.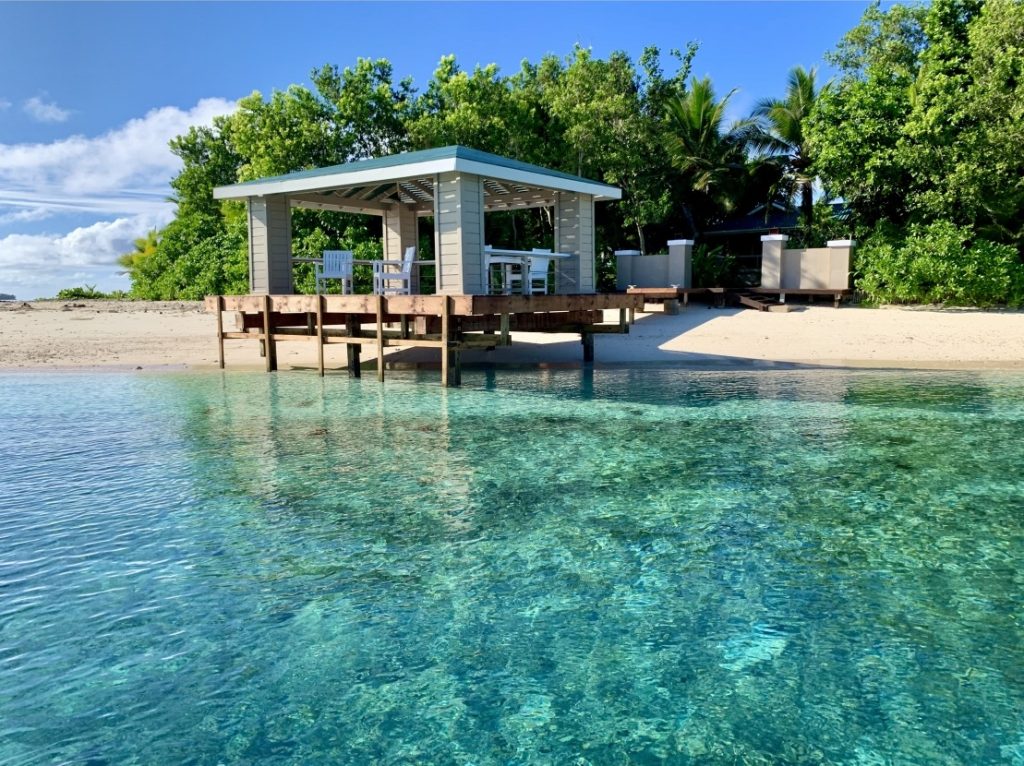 Mamasa Island is for sale. However, for that information you have to look elsewhere, as we are an educational blog, we are not involved with the sale of islands, just write from commentary and educational points.
Now, you will get a Mamasa Island Gallery (96 pictures, click on a picture and wait for a little until the gallery loads, then scroll left/right, and press Esc to exit, optionally you can press F11 for a bigger gallery)