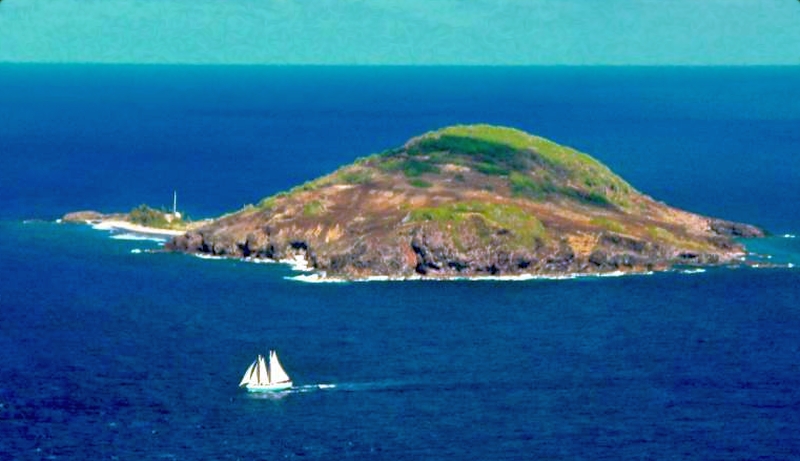 Petit Nevis is an island in Saint Vincent and the Grenadines. Its size is 71 acres (28 ha), and the maximum length/height is around 850mX670m. Its diagonal is around 830m. The island is very close to Bequia Island, just 950 meters south. It is 1,7km south of the airport, making its location ideal, as it is close to all amenities in populated places (shopping, restaurants, medical and educational centers, harbors etc…).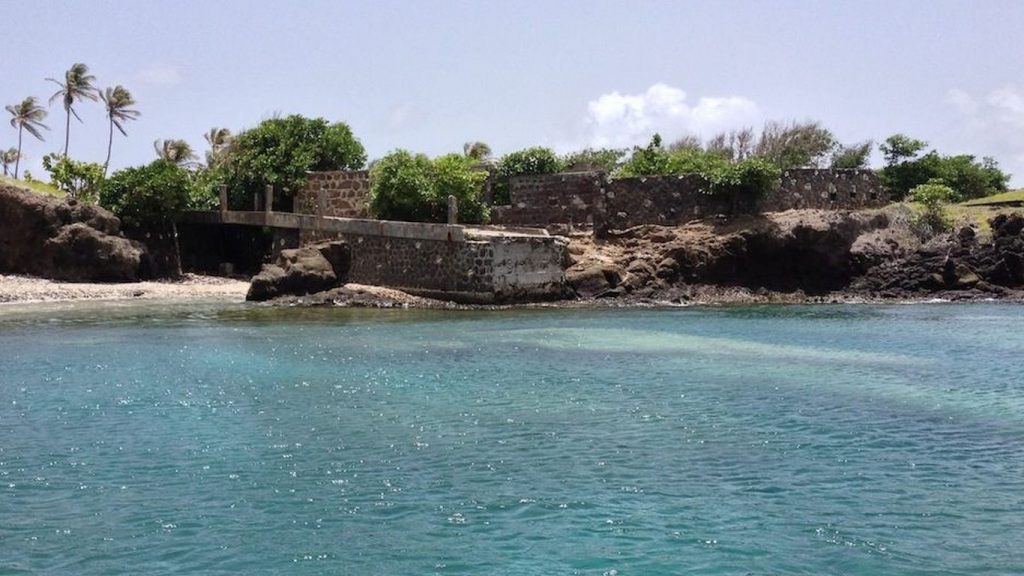 Petit Nevis has a natural harbor in front of the island. There is a small lagoon on its south side, where is one pebble beach located. That beach is over 200 meters long, and there are a few smaller beaches on the island, on the north and east coast, as well as one near this pebble beach (it is surrounded by black rocks). There are coconut palms in the line almost as long as that pebble beach is.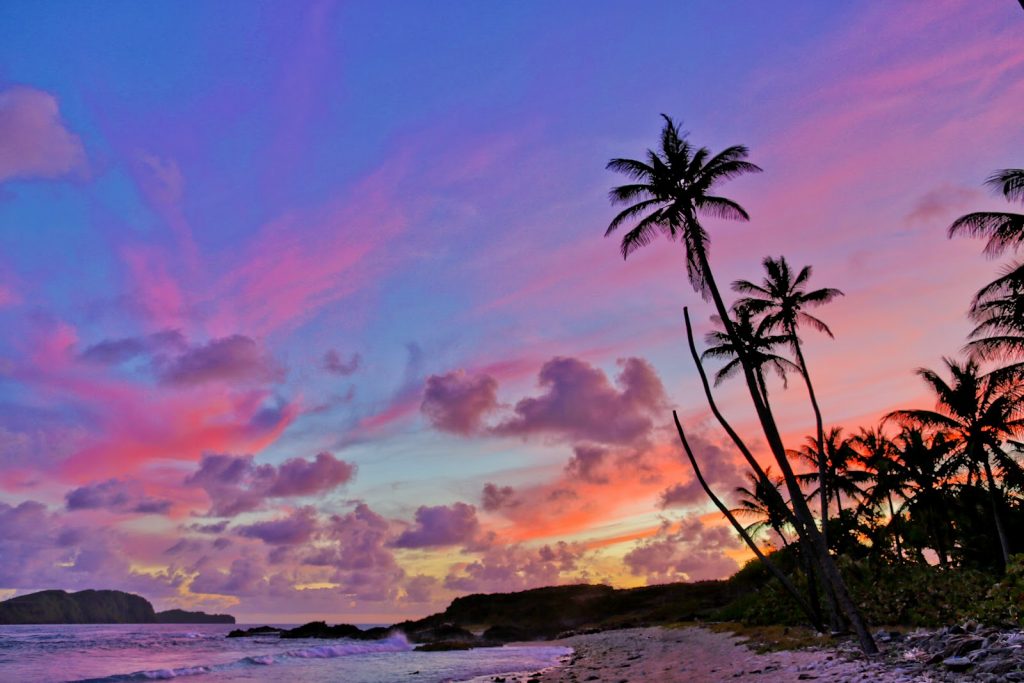 Besides coconut palms, Petit Nevis has some other vegetation across the island as well. Island is raised, with its hill up to 90 meters. It provides a good view from there towards the surrounding islands and Bequia. Waters around the island vary in shades of blue providing good points for diving. There are paths and stone fences/smaller walls since the island did have some infrastructure in the past. Now, there are some remains and ruins.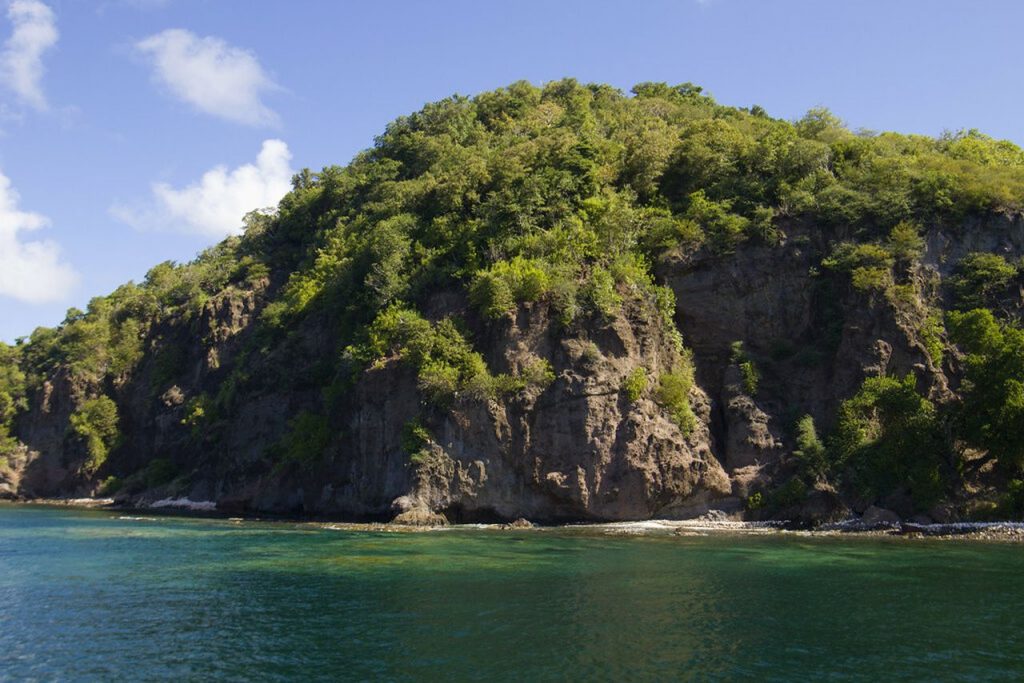 More precisely, historically, Petit Nevis was Bequia's whaling station.  Sometime after the end of slavery, the people of Bequia begin whale hunting tradition, and in 1886 they established a whaling processing facility on Petit Nevis island. This station ran for almost 150 years when in 1993 last whales were caught and processed there. And now, the people of Bequia and the only one of few places in the world, where this practice is allowed (with restrictions) for traditional and survival use.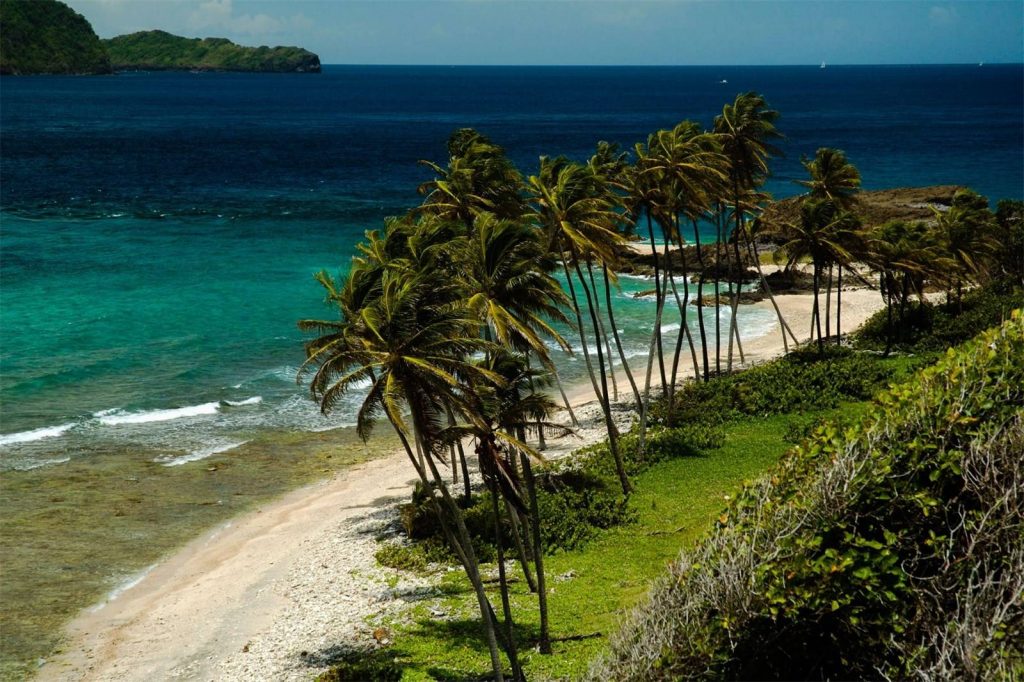 Over the years, whale hunting became taboo, and the owners did not want to be associated with whale hunting anymore, so they decided to close the facility. The whale station is opened in a smaller islet, Samplers Cay, near Petit Nevis, just behind it (less than a kilometer). And now, old remains of this are left on Petit Nevis, as a reminder and part of history. Boats and yachts visit this island from time to time these days.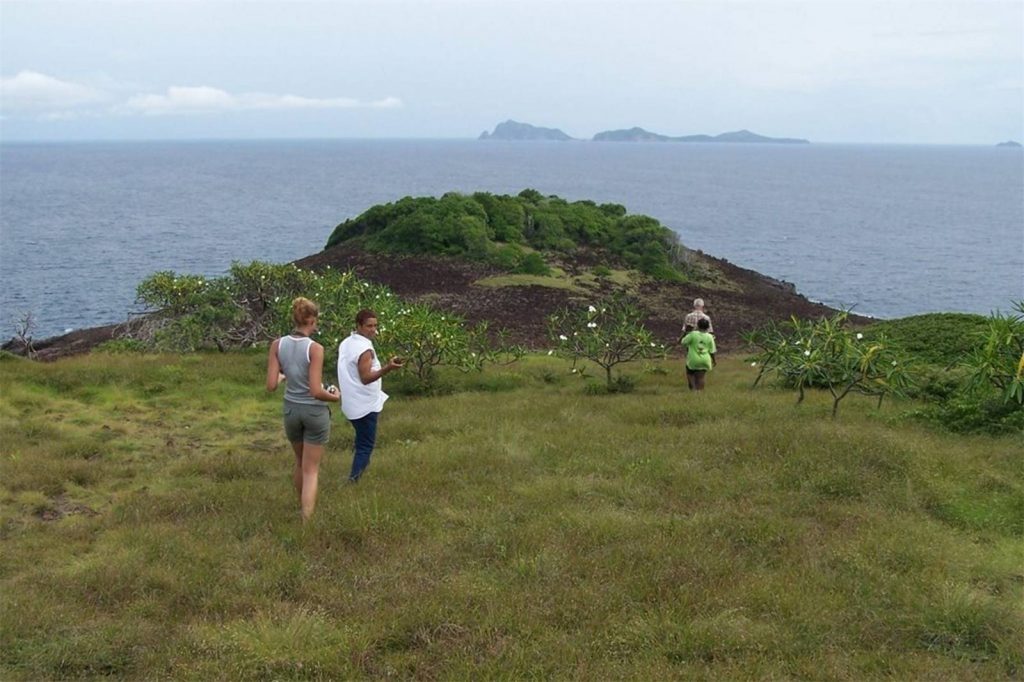 So, Petit Nevis is a nice and potent Caribbean island, providing everything needed (beaches, coconut palms, hills, flats, some vegetation, nice waters, and part of history) for a good time. This island is an old forgotten ace, as it is a famous and long time on sale (I think 10-15 years already). The price is about 15 000 000$, but for sale information you have to find it at appropriate places since we only write from educational and commentary points, we are not involved with sales. And be sure to check out our large gallery with over 140 pictures at the end of this post (after a few pictures)!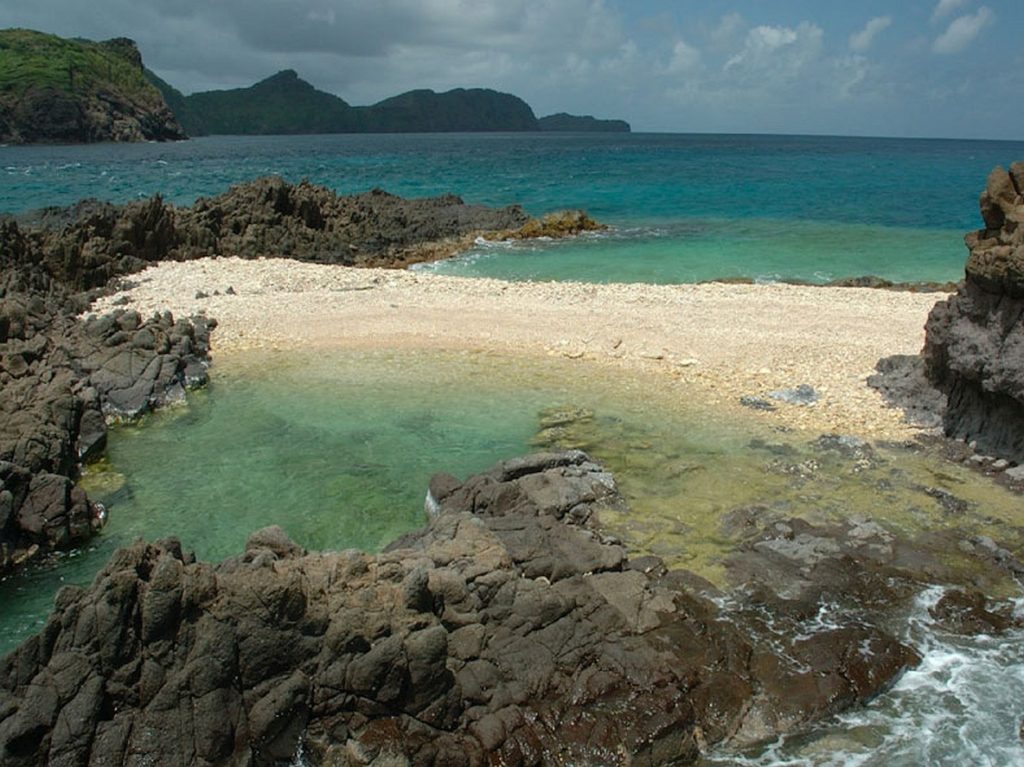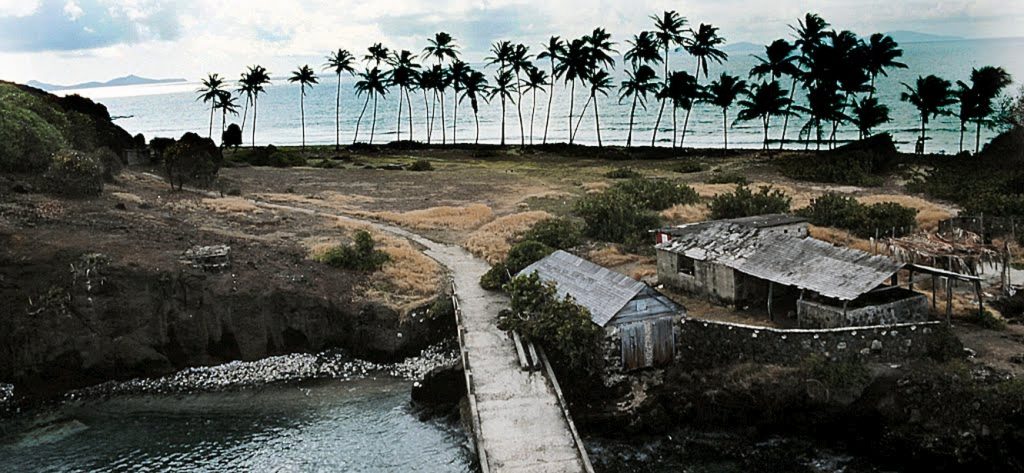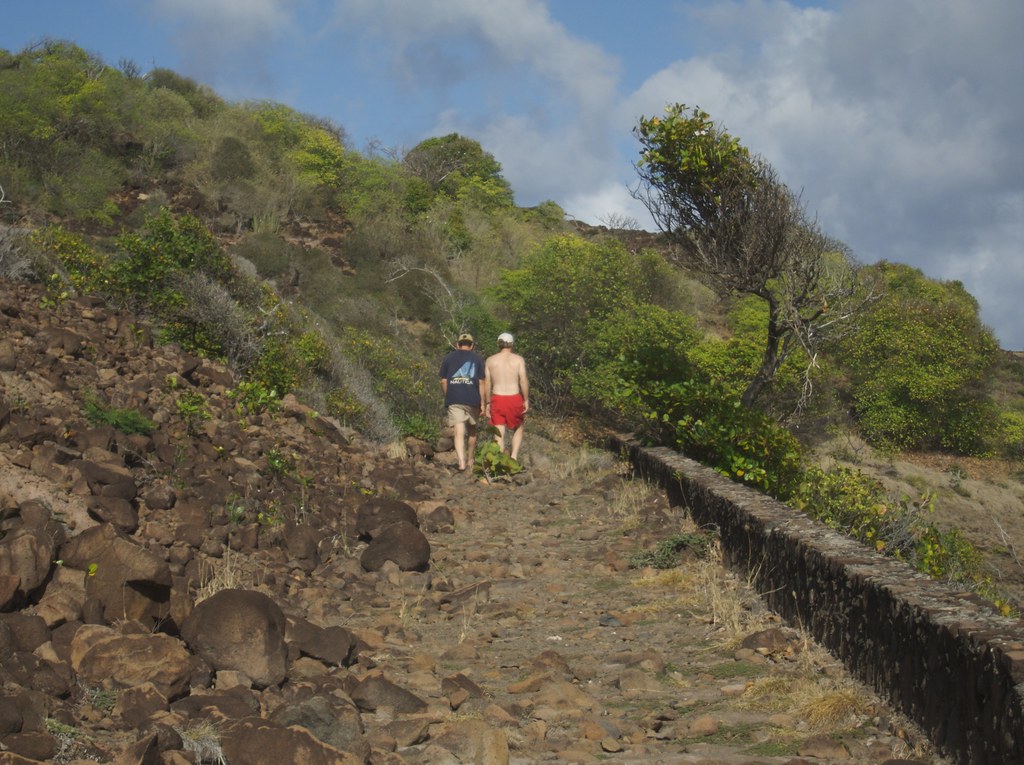 >> HERE IS OUR LARGE PETIT NEVIS ISLAND GALLERY (OVER 140 PICTURES) https://tropicalislands.net/petit-nevis-island-gallery/ <<