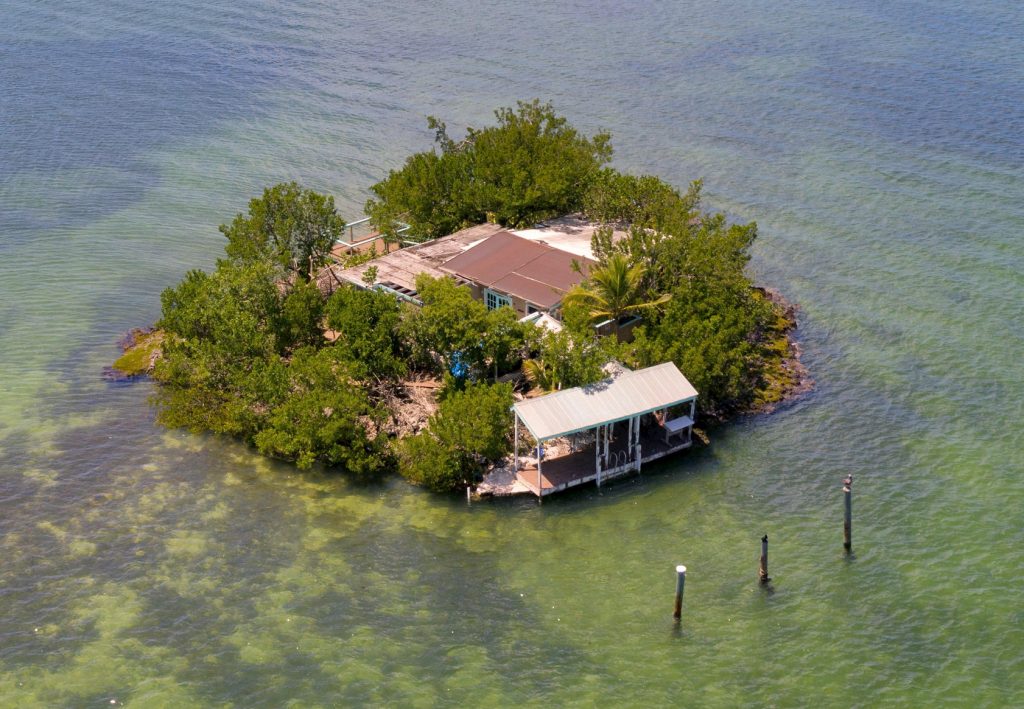 Pretty Joe Rock is a small island in Marathon, Florida. It is located less than 130m from the coast. Its maximum length / width is about 36mX30m, and the area is 0.25 acres (1 011m2). Although small, the island has a lot to offer, it has a solid nature for its size, considering that it was built on it. It has vegetation that surrounds it, it also has palm trees. But, the islet does not have a beach, which is typical for such small similar islands in the area (due to naturally fossilized corals).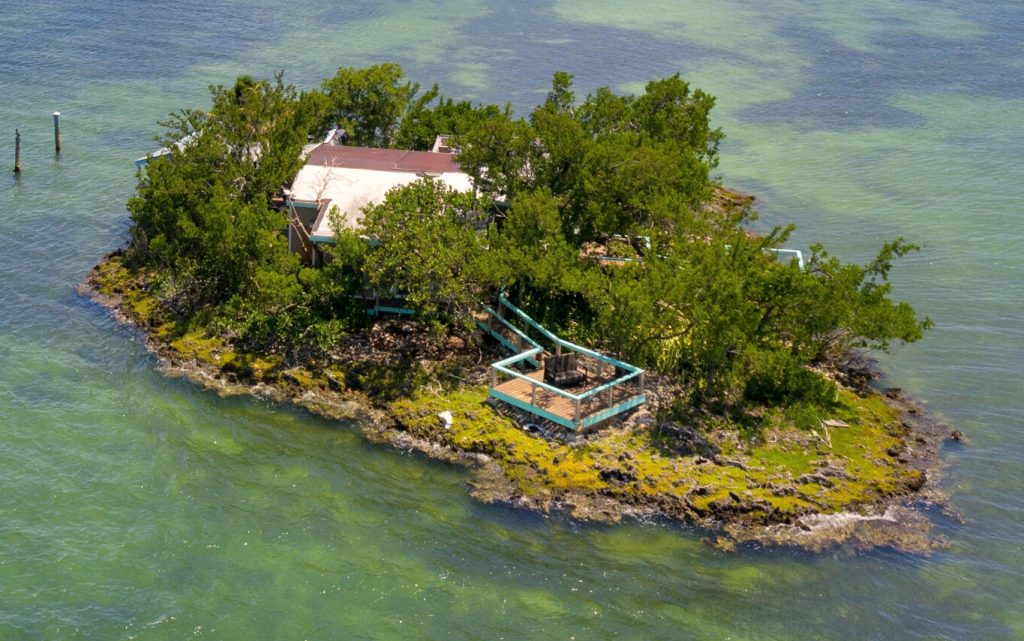 Although there is no beach, the island has two decks where people can sunbathe. There are also ladders similar to the pool, so that people can go down into the water. The island has a well-equipped house with a couple of rooms, which have plenty of space, especially the living room. It has a kitchen, terrace, boat dock, various equipment. There are wooden paths around the island that lead to a dock or sun deck.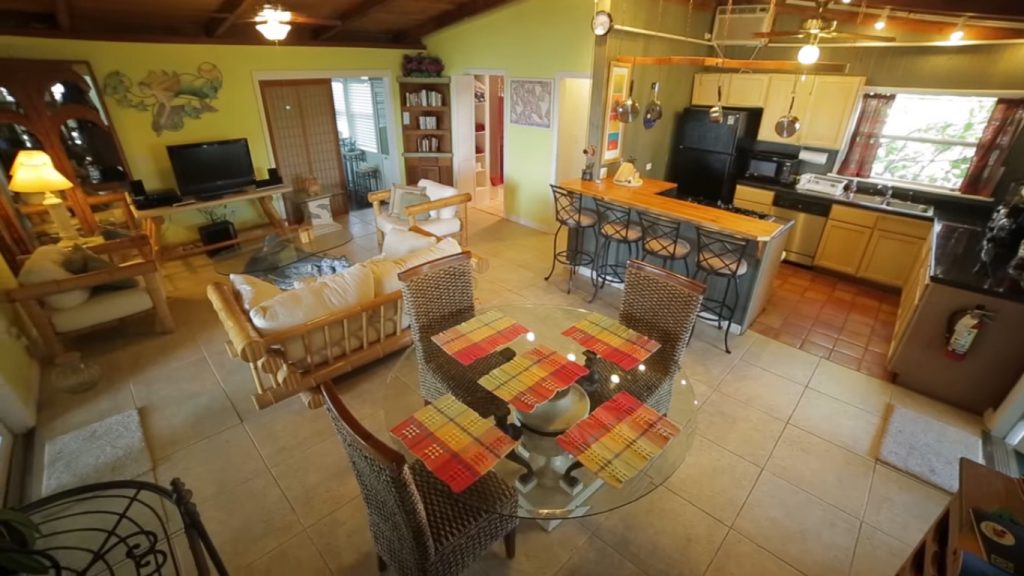 The bathroom, which is literally in the middle of the vegetation, is especially good, only the glass separates the person from the vegetation. And when someone takes a shower, it looks like he is in nature to take a shower in heavy rain. Due to its proximity to the coast, the island has city electricity, water, and sewage with the help of underwater pipes, which is important. There are corals around the island, nice water and a lot of fish, so you can spend a good time there.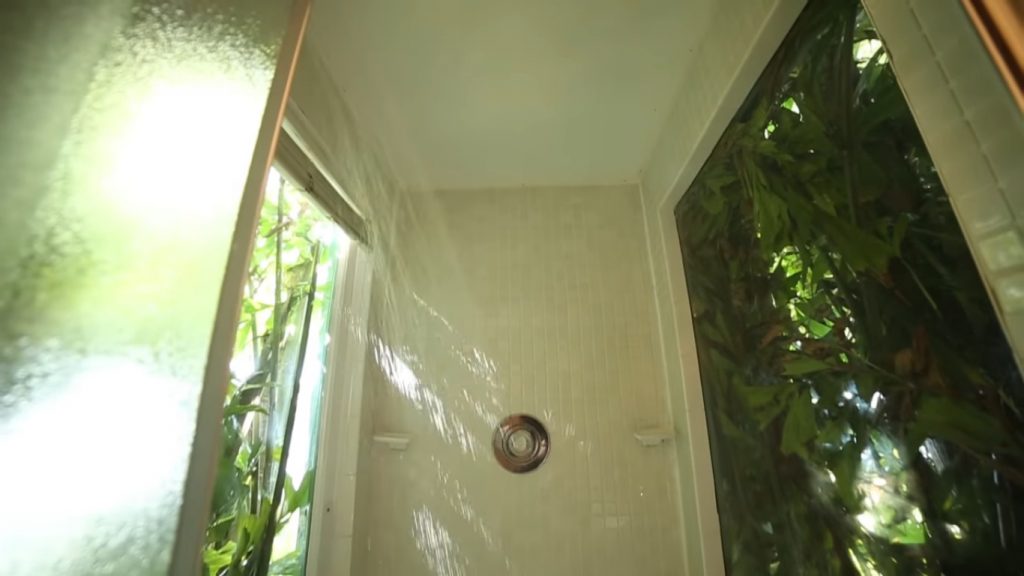 By the way, a hundred meters from the coast, the island is very close to "civilization" whenever needed. And the Marathon, near the Florida Keys, is a solidly popular place, there are resorts and tourists. Pretty Joe Rock is only 1.3 km away The location is good, the Gulf of Mexico is close, the Caribbean too, the Florida Case on the left, the Miami on the right …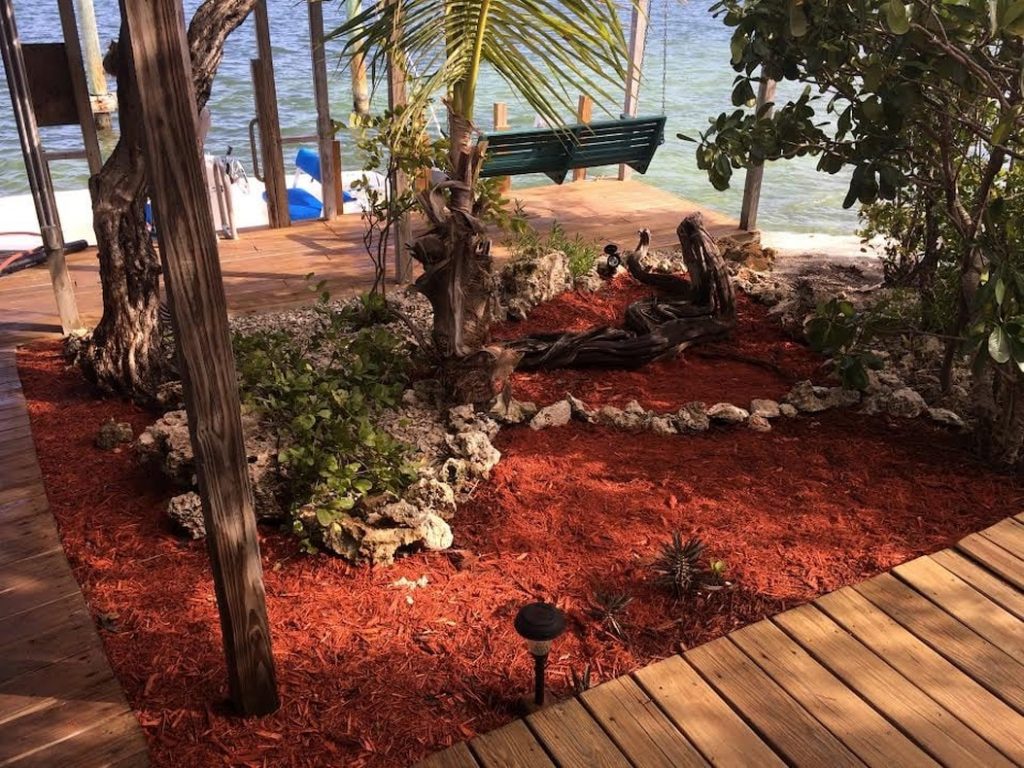 There are a couple of older videos, and mostly good reviews from tourists who have stayed on the island. Pretty Joe Rock was even on the famous "Island Hunters" show when it costed about $ 1.5 million. Now, as far as I've seen, it costs an incredible $ 2.5 million, but for such a thing contact an agent, I'm just writing with descriptive and educational points.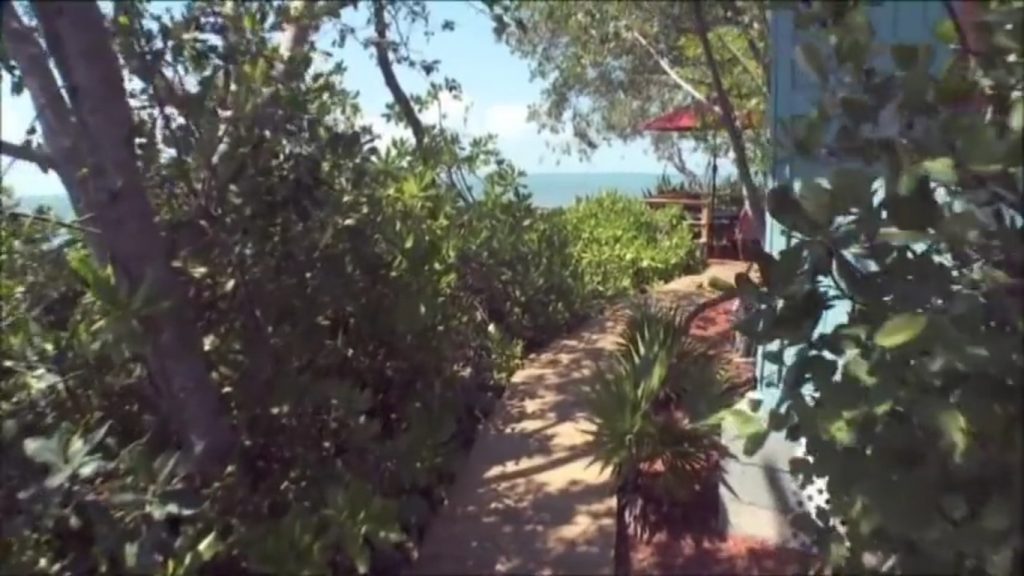 Here are older youtube videos showing the island, and after that, you will get a link from our Pretty Joe Rock gallery for more images.
>>HERE IS OUR PRETTY JOE ROCK GALLERY (50+ PICTURES) https://tropicalislands.net/pretty-joe-rock-gallery/ <<