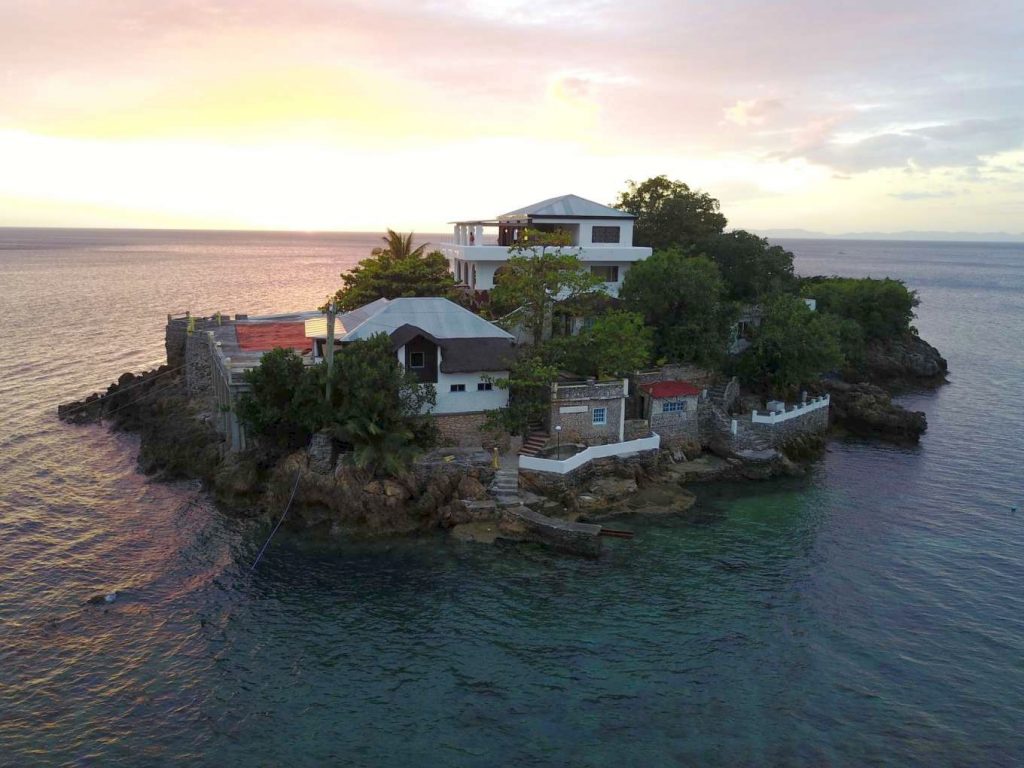 Ligpo Island is a small island in the Philippines. Its size is just 1 acre (4 046m2), and max lenght/width is about 88mX68m. It also has some elevation. This islet is a rocky one and is around half-covered in infrastructure, combined with some vegetation. The rest of it has intact rocks and native plants. The islet is very close to the shore, and dive resort, about 120m away. That region is famous for good-quality diving and corals.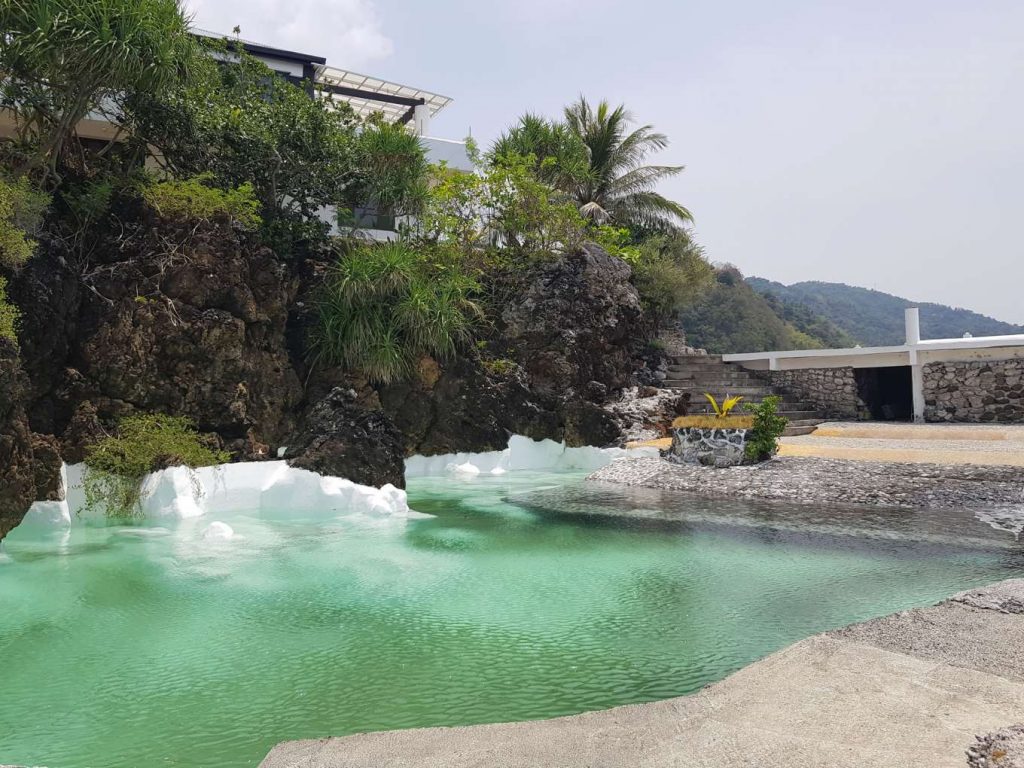 Ligpo Island has a spacious infrastructure with a large main room and 4 bedrooms for a few guests. The villa also has a terrace on the floor, so people can enjoy views and sunsets from height. The island also has a good built saltwater pool outside and has 2 diving platforms. Also, there is space designed like a helipad in front of the main structures. There are also a few coconut palms on the island, and trees to make good shade when needed. And of course, there is a place to dock boats.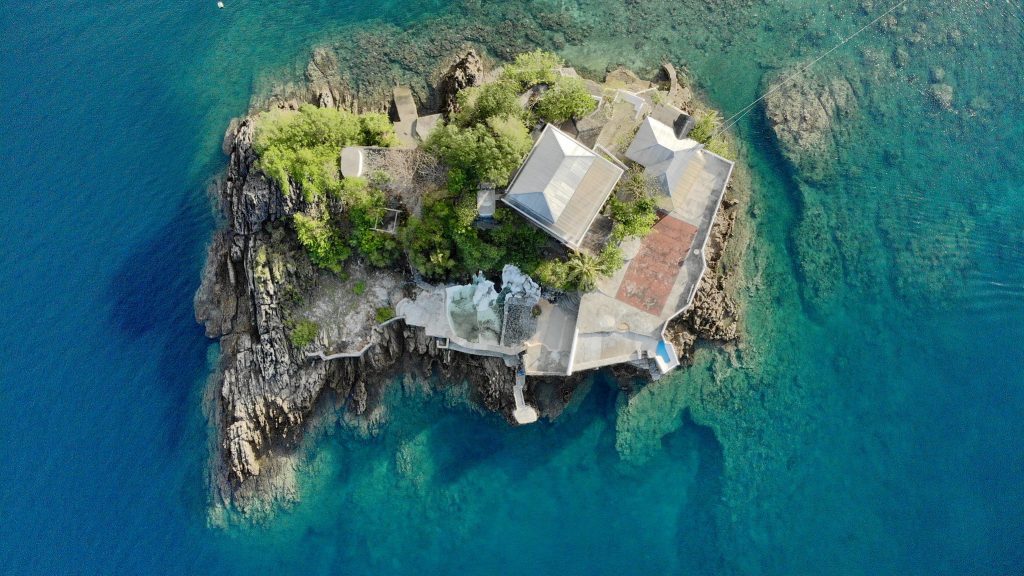 Since the islet is very close to shore, it uses electric power from mainland, and has a large freshwater tanks. Less than 6 km north of the island, there is town Taal, and around 16km southeast of the island, there is a much larger town Batangas.  The downtown of Manilla, capital city is around 85km north from Lagpo Island. So, this islet is in decent good position. The islet also sits in a protected marine area surrounded by plenty of corals and sea life.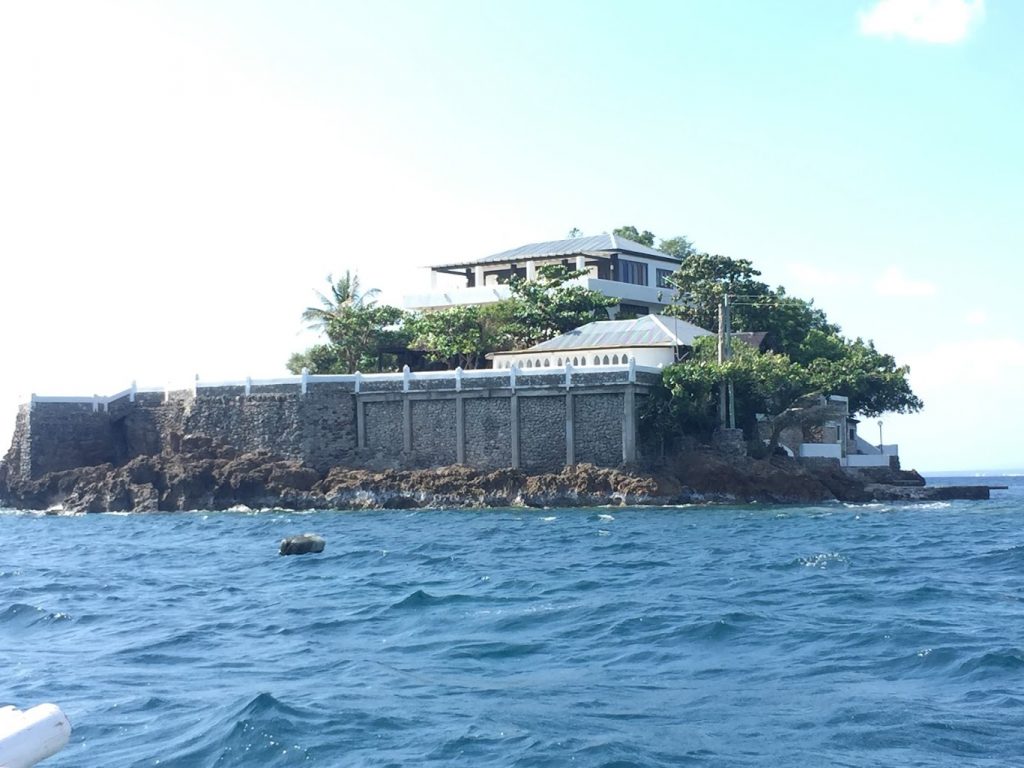 Very close to Ligpo Island, south of it is Ligpo Cave. That natural cave is one of the few caverns in Anilao and one of the divers' favorite spots. The entrance of the cave is about two meters, and it allows two to three divers inside it. The diving depth is 10 to 30 meters, and there are plenty of corals and marine life, lot of various fish. Ligpo Island is on sale, and the price is about 3 000 000 (negotiable). It has been marketed and promoted in many places. For more details about the sale, contact agents, as I am writing just from educational and commentary views.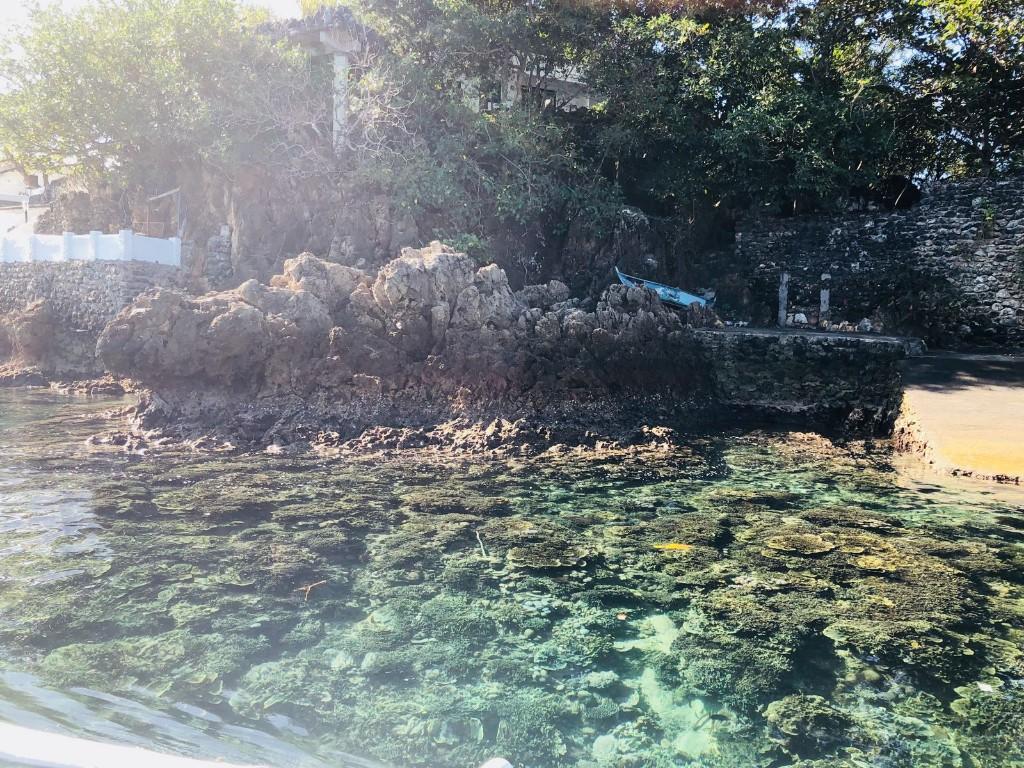 >>HERE IS OUR LIGPO ISLAND GALLERY https://tropicalislands.net/ligpo-island-gallery/ <<