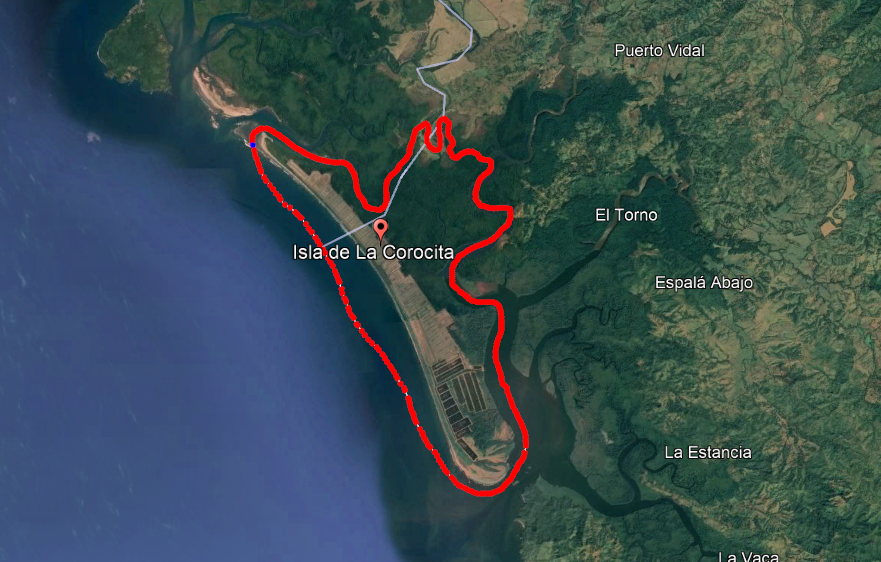 La Corocita Island or Isla De La Corocita is a very big private island on the Pacific coast of Panama. Its size is an incredible 595 hectares. Its maximum length/width is around 10,6kmsX3,6kms, which is quite a lot. What is also impressive is that island has over 11,5kms of beachfront, one single connected undisturbed beach! And opposite to coast, the island has kilometers of dense vegetation towards the land and rivers!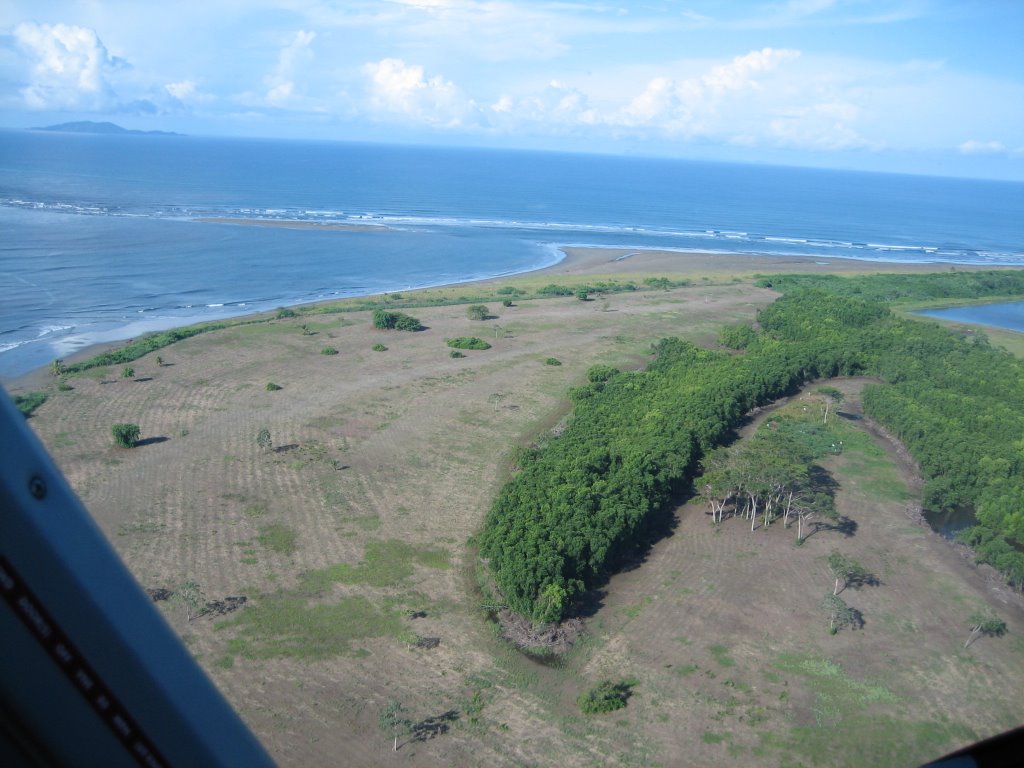 Yes, La Corocia Island has over 4,5kms in diameter of dense vegetation, including various trees, bushes, mangroves near the river (which is logical considering it is a part of Central American country, famous for its jungles), making it very nice for those who can feel jungle lifestyle, and coastal in the same time. Speaking of rivers, Isla La Corocita is actually surrounded by two rivers, each of which strategically flows into the ocean, from both sides of the island (river Vidal and Tabasara)!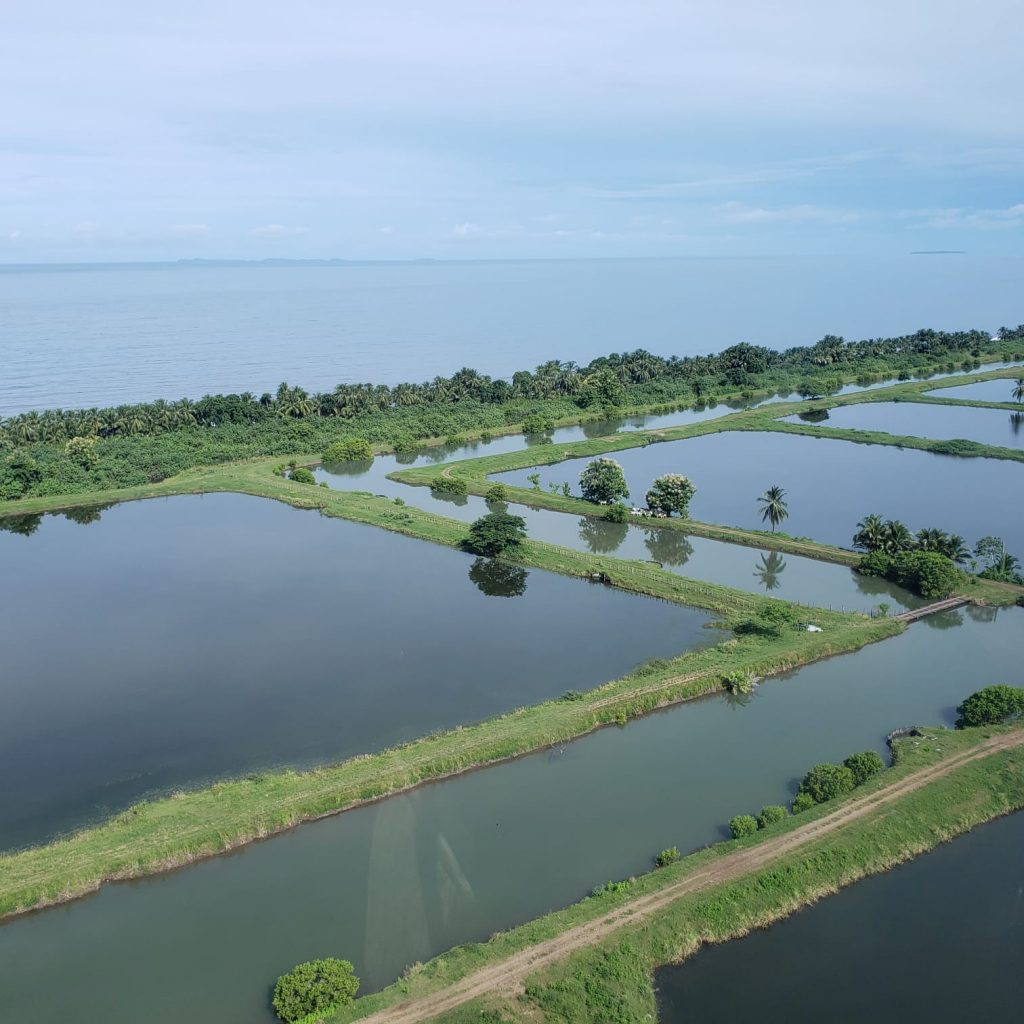 What is La Corocita Island actually famous for is that it actually has a large shrimp farm! That is a productive farm with 50 shrimp pools on the island. And they export in countries such as USA, Spain (EU) and Asia. That island has also some of the infrastructure, such as a house for the owner, several 3 houses for workers, and a laboratory for shrimp studies. The island also features boat for shrimp transportation, pump stations, and there are even cattle on the island! There are also a lot of coconut palms scattered around the coast.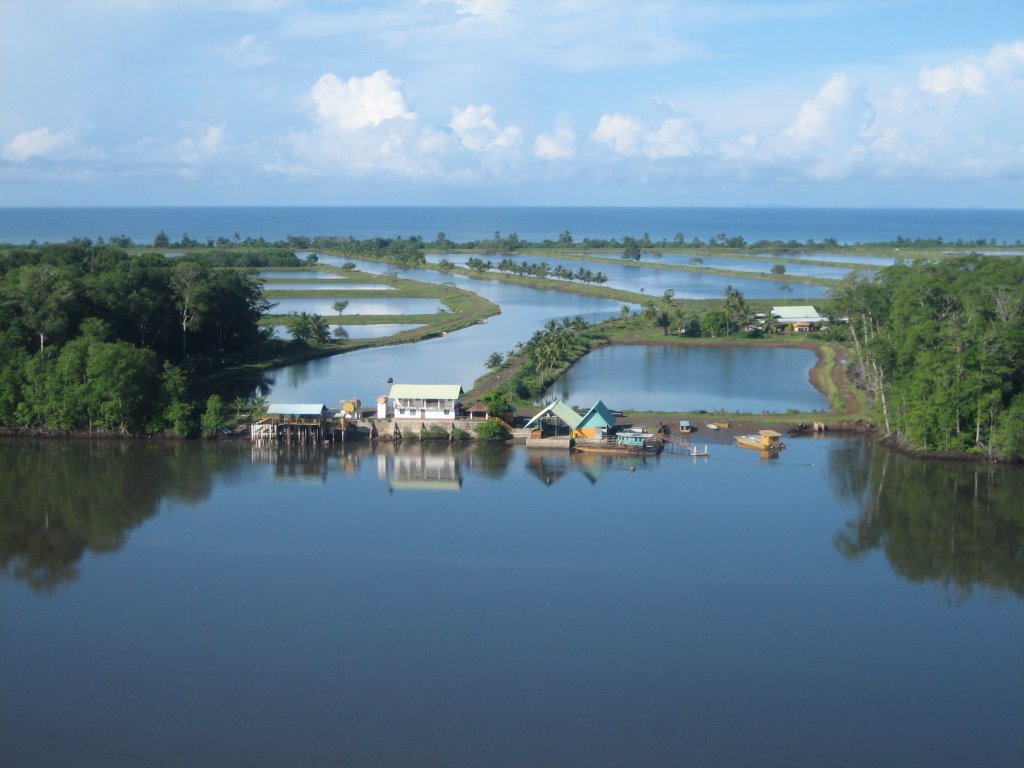 That island is very productive and operational. Plus, it has a big size! Someone can run operations without even being present there due to its big size. He can be on another side of the island enjoying the coast and nature! And, because it is surrounded by freshwater, it has a lot of water, both sea, and river, and soil is suitable for growing coconuts, banana, mango, pineapples, and other tropical fruits. Also, with a huge waterfront, it is suitable for various water sports! Multifunctional island!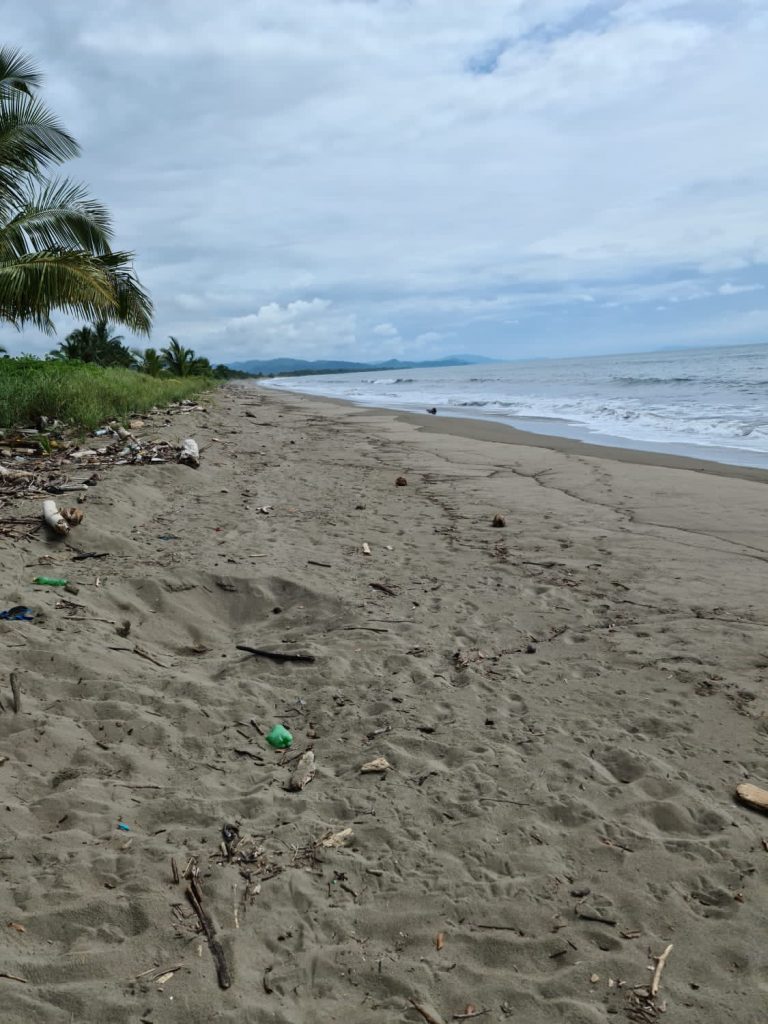 It is also worth mentioning that La Corocita Island overlooks Coiba Island National parks (Coiba can be seen very nice from this island). Coiba Island is located around 35kms south of La Corocita, making it a good tourist location as well. Also, there is a lot of space to build even a professional airfield!And despite lot of space is used for shrimp operation, there is also a lot of nature intact (due to the island's big size), for nature lovers.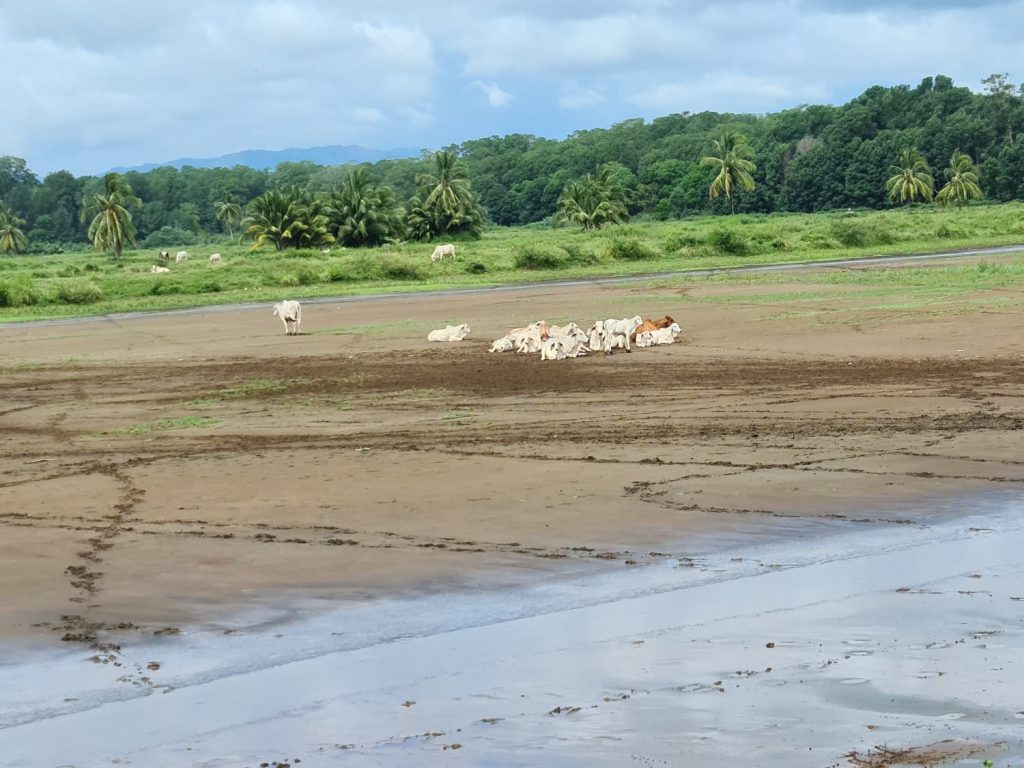 And yes, all of this is on sale currently! Member from our Facebook group ,,Private Islands on Sale", Mr. Augusto Berrio sells it (he also has an interview here speaking about Panama https://tropicalislands.net/augusto-berrio-interview/ )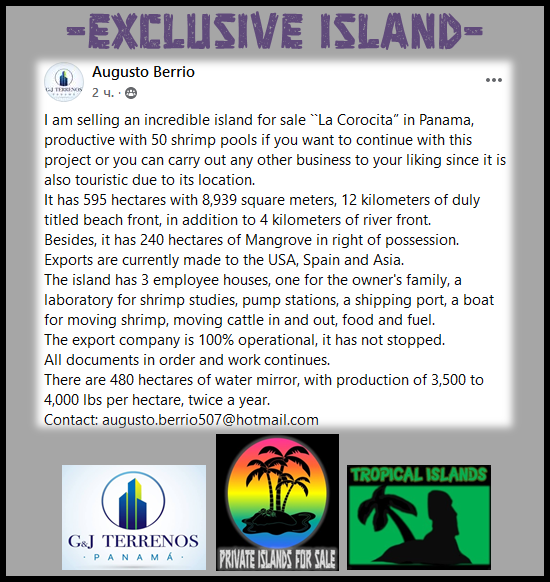 This is his facebook post in the group (I am a moderator there). And his island is exclusive here, meaning that he promoted it only there for now. And of course, I write a blogpost about La Corocita Island here as well, and putting it as exclusive, for double promotion! It is awesome that we have such a big island as an exclusive here! Have in mind that we do this for free, we have nothing with sales, we just promote some assets. And we are not responsible for this, it is up to you and the agent who sells it. Group post about this island promotion is here https://www.facebook.com/groups/PrivateIslandsforSale/posts/1358088524613977/ (have in mind that it is a closed group, you have to join). Also, this capable and professional agent sells more islands in our group!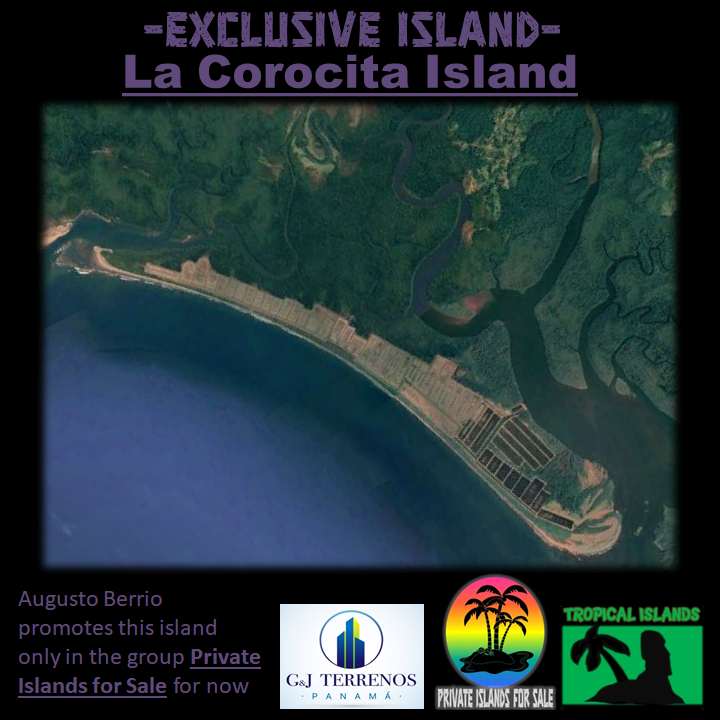 >>HERE IS OUR LACOROCITA ISLAND GALLERY https://tropicalislands.net/la-corocita-island-gallery/ <<