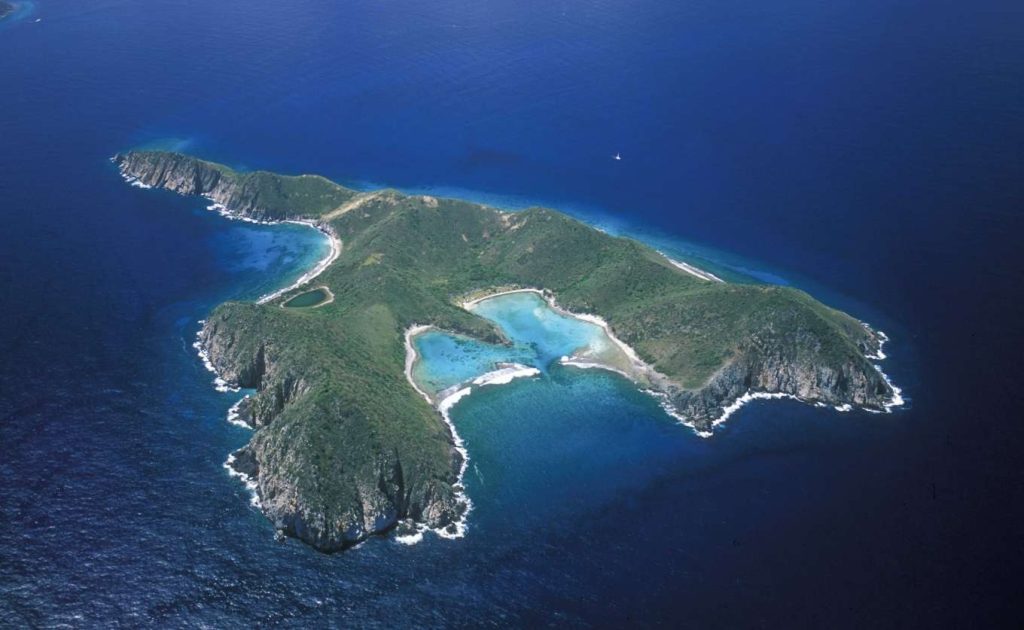 Ginger Island is an island in the British Virgin Islands. Its size is 258 acres (105ha), and its maximum length/width is around 2,3kmX1,3km. Ginger Island BVI is 6 km southeast of the mainland/main island's shore, and around 9 km away from the airport, making it a good location, considering that it is in the Caribbean sea. The island is big in size considering that it is a private island in a denser populated and transit place such as the British Virgin Islands.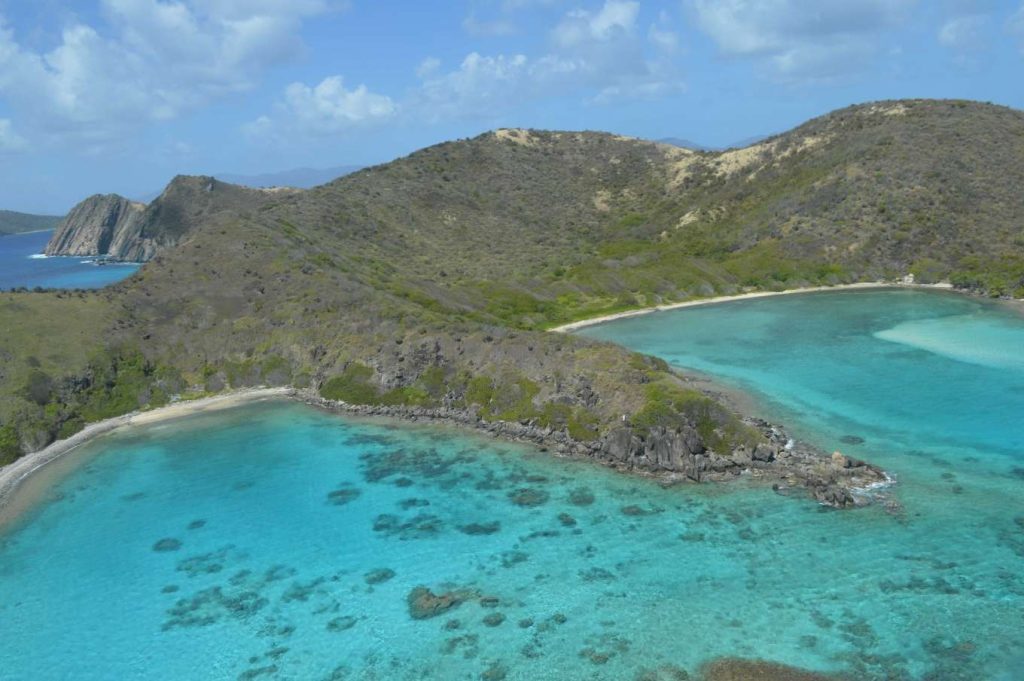 The island itself is a raised one with a few hills (up to 100m) providing panoramic views of the Caribbean sea and neighboring islands. Ginger Island has a bay in hearth shape, looking like a double-bay. It also has a small pond which is around 120m long. Its nature is composites of rocks, gradual cliffs, grass, bushes, trees… There seem no palms present on the island, even on beaches. Speaking of beaches, there are plenty of them, and water is blue in variating shades around the island with the brightest turquoise being on its bays.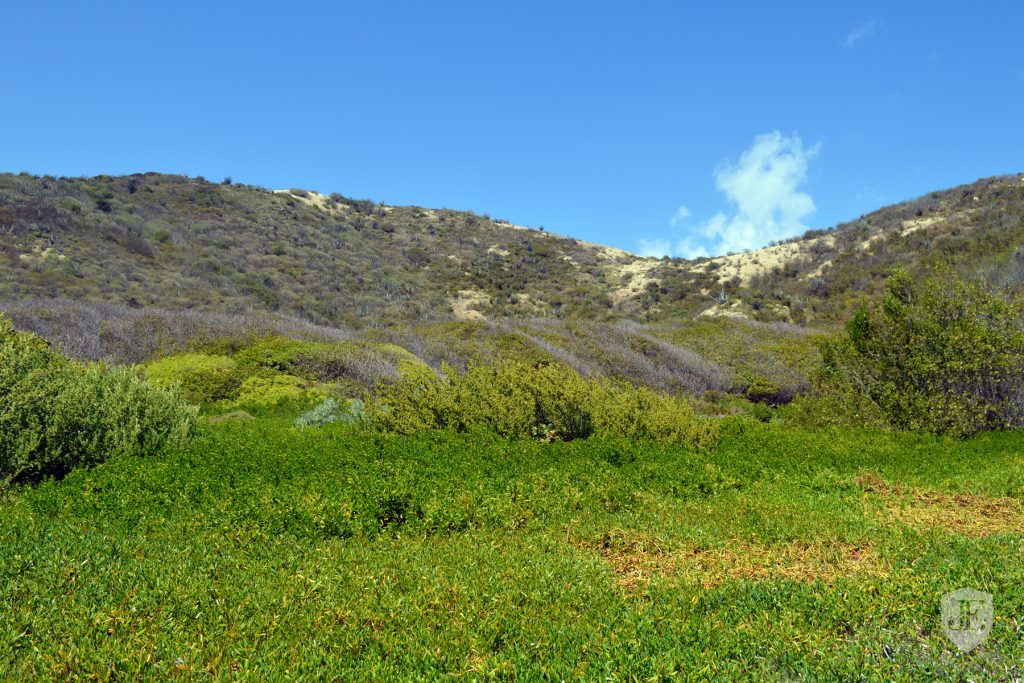 The west part of the island stretches into the raised peninsula, around 750 meters long, providing water views on both sides. Ginger Island is surprisingly undeveloped, considering its size and location, and is still on sale (it is for a few years). Since we are an educational blog and have nothing to do with sales, as we just write from educational and commentary points, you have to check information about the sale elsewhere. But whoever has enough money, this island could be a nice catch.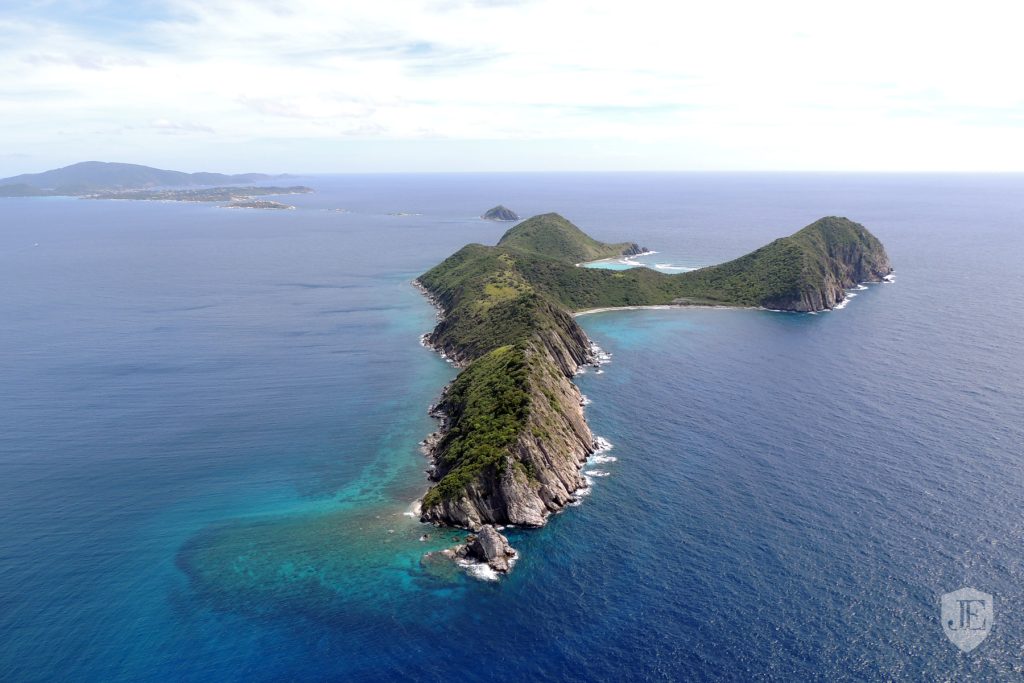 Now, you will get a Ginger Island Gallery (56 pictures, click on a picture and wait for a little until the gallery loads, then scroll left/right, and press Esc to exit, optionally you can press F11 for a bigger gallery)