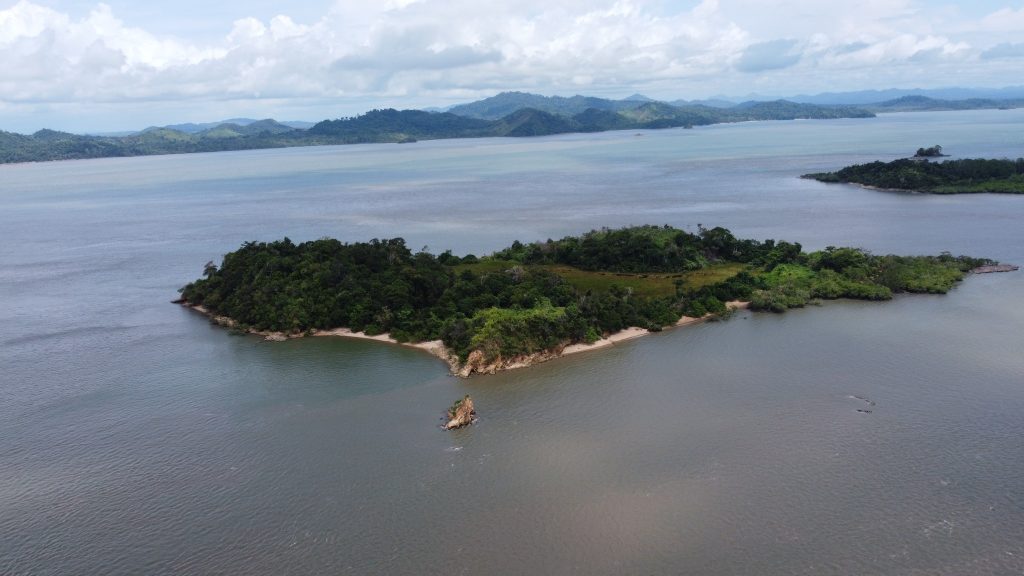 Corozal Island ( or Isla Corozal) is an island in Panama. It is located on Panama's Pacific coast. Its size is 44,8 acres (18,65 ha), and its maximum length/width is about 520mX300m. The island is located in San Miguel Bay, known as Golfo De San Miguel (a bay of the Gulf of Panama, located on the Pacific coast of Darien Province in eastern Panama). It is less than 5 kilometers from the entrance to the Punta Patino Reserve.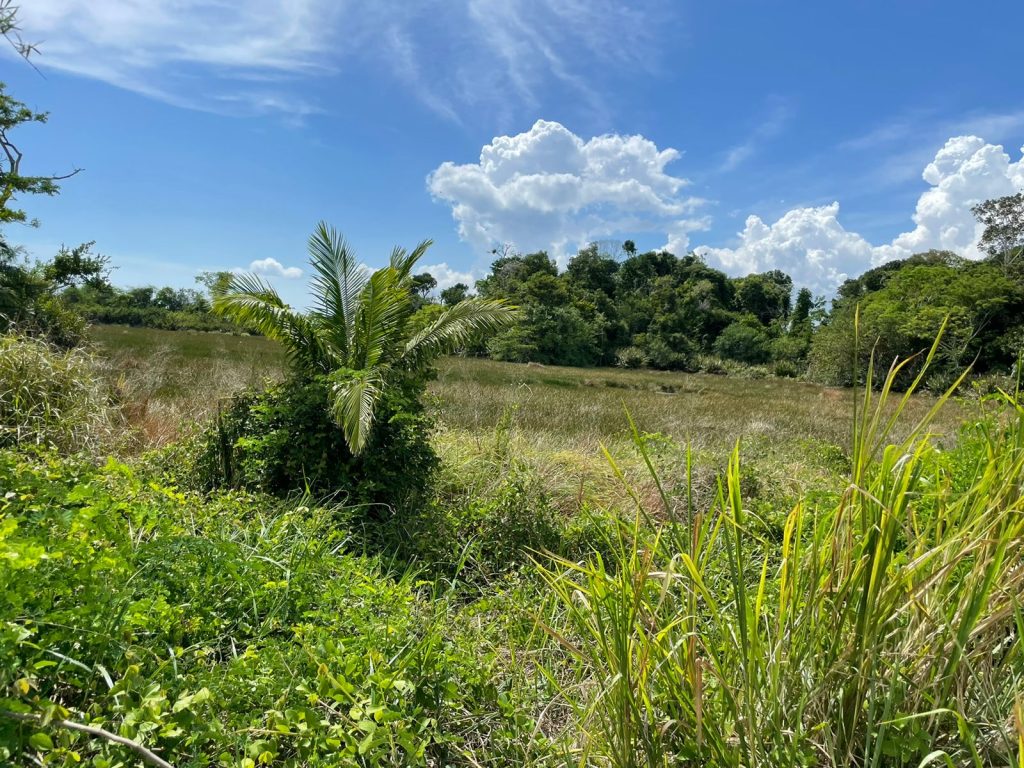 Isla Corozal is less than 5 km west of La Palma town, the capital of the province. it is less than 70 km east of the famous Pearl Islands, and around 156 km (airline) southeast of Panama City. Corozal Island seems protected very well in the bay. The bay is fed by a few rivers, with the largest being the Tuira River nearby, making waters around the island somewhat blurred in color.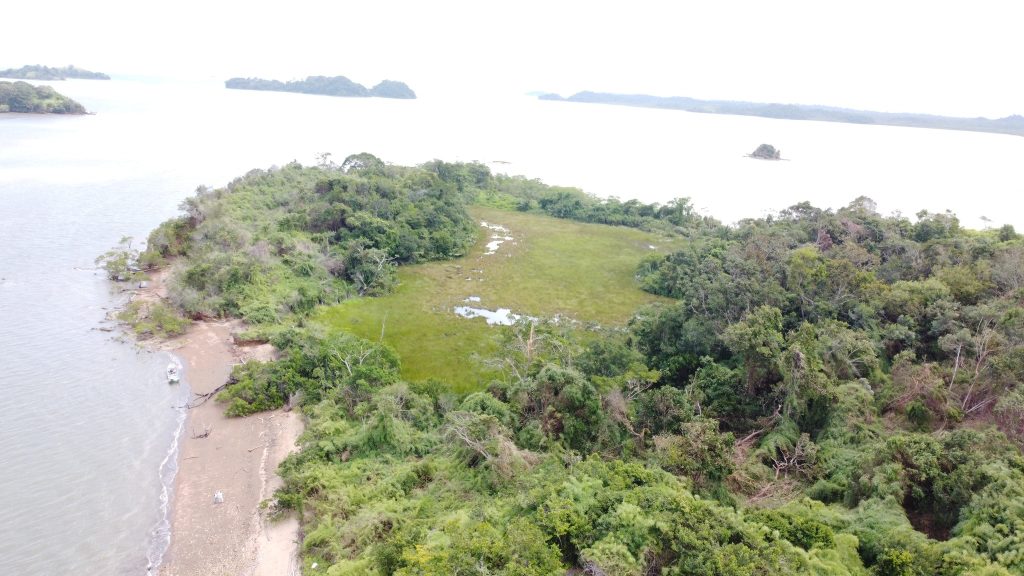 The soil itself is brown around the island as well, adding to the watercolor as well, so this island has no classical turquoise waters as seen in Pearl Islands or around Coiba Island and similar. Despite this, the island still has some very nice potential, such as freshwater which means a lot!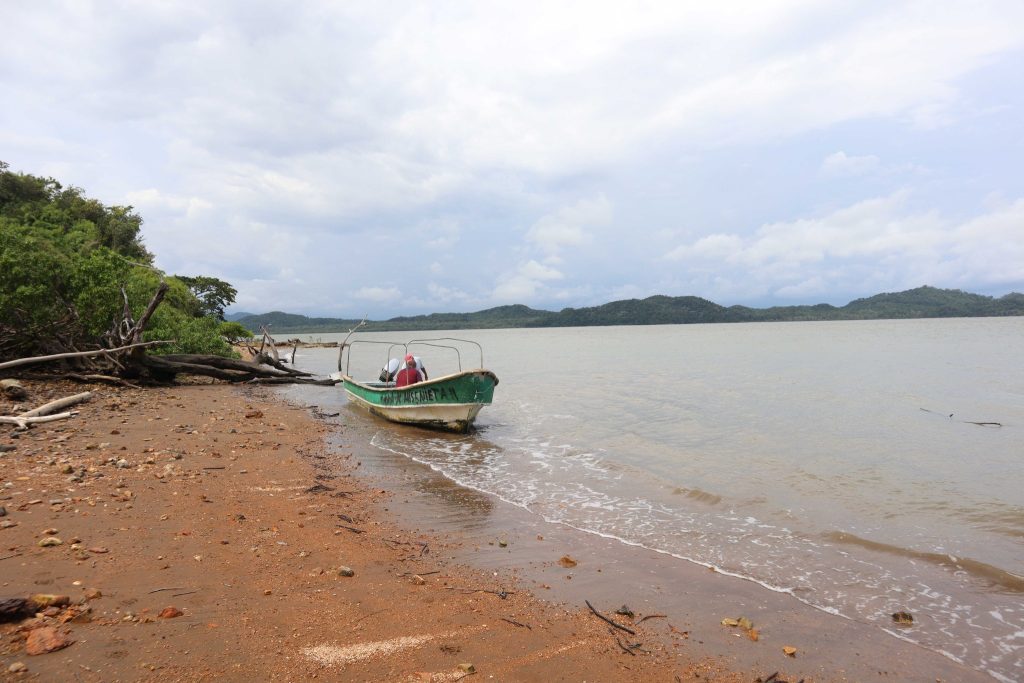 Corozal Island's freshwater is located in the middle of the island, with a large swamp-like region covering the island. The island itself is not quite flat as well. It has some hills and good heights that can be used for better observing the beautiful region around (there are a lot of jungle and hills around).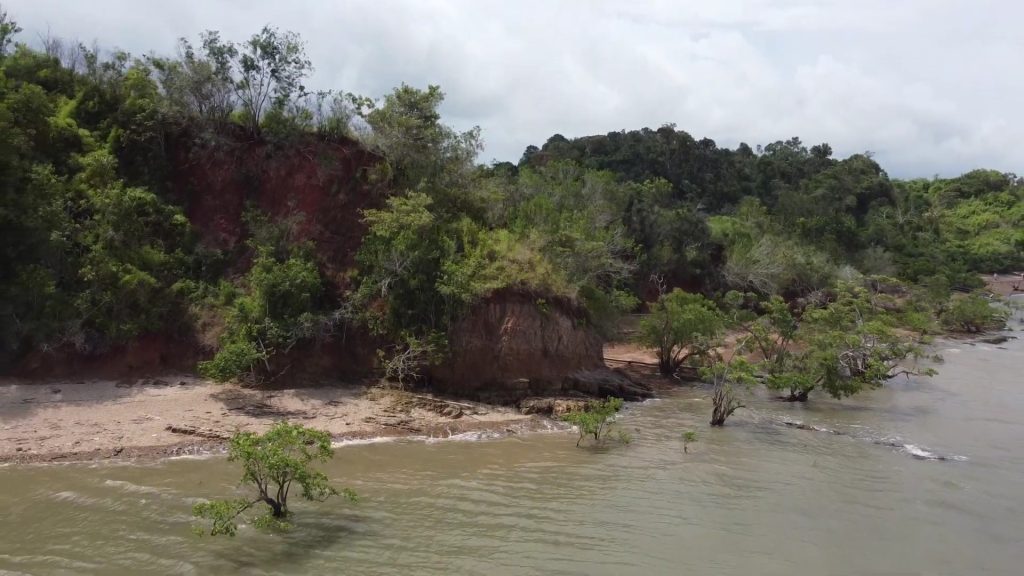 There is also a lot of vegetation and trees on the island that provide good shade on the beaches. Yes, there are a few beaches on the island as well. There seem very few coconut palms. As this region has a lot of birds, there are some birds on the Isla Corozal as well. Also, big fish for fishing can be found nearby.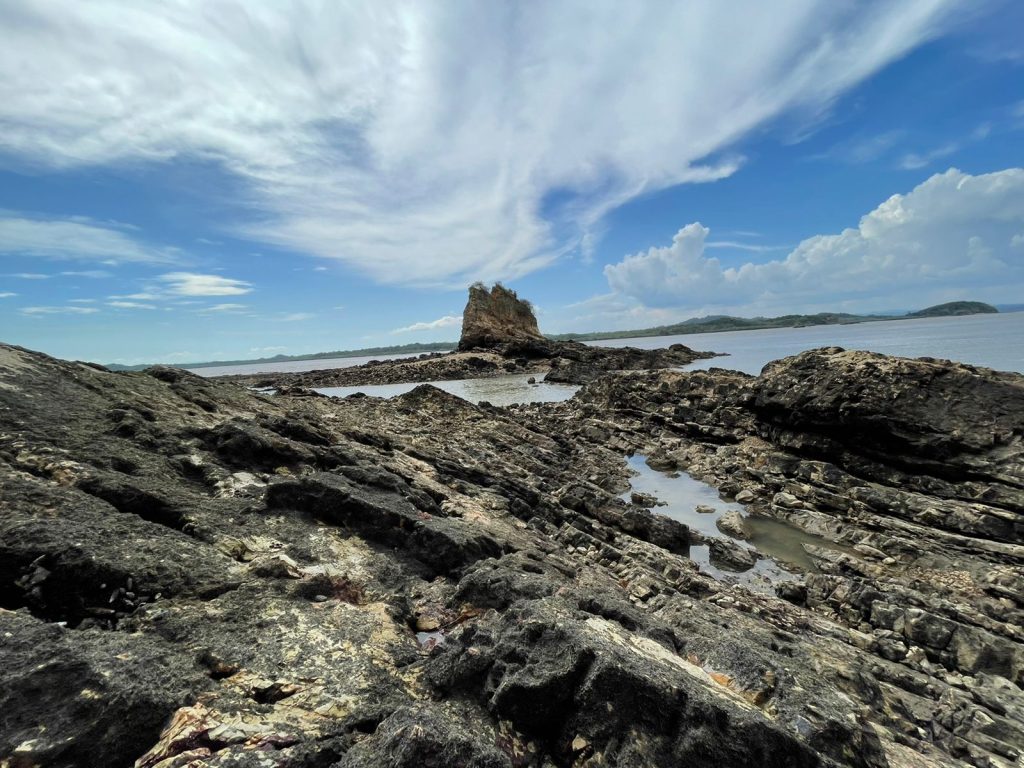 Corozal Island is on sale. It is a good catch, and not expensive considering what it can offer. As we are writing from educational and commentary points and are not involved with sales, you have to check for that information elsewhere. In our related Facebook group ,,Private Islands for Sale" two members Jeff Sherman and Augusto Berrio are currently selling it, for example.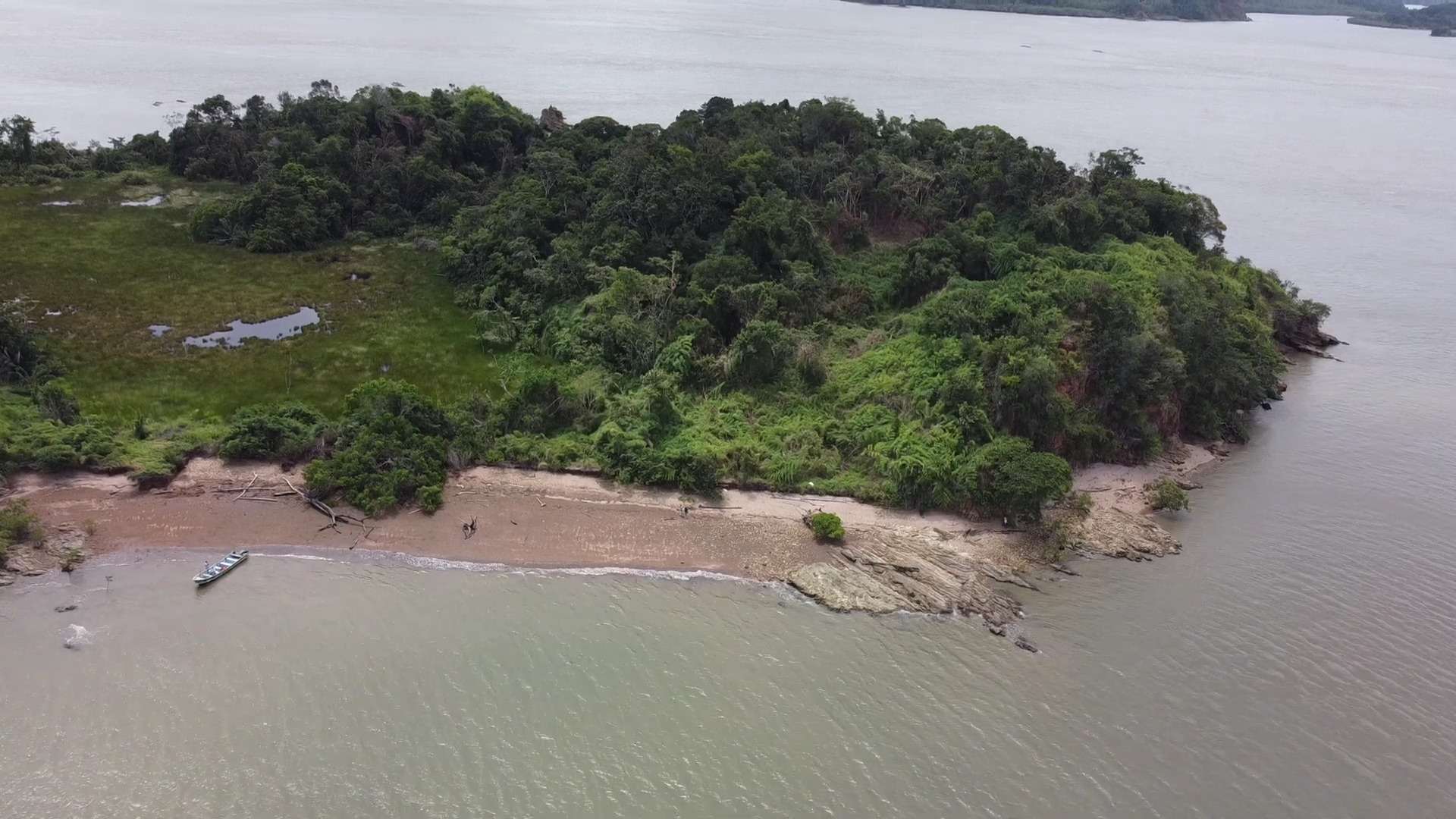 Here is a video playlist (drone shots) of this island, then you will get an image gallery.
Now, you will get an Isla Corozal Gallery (27 pictures, click on a picture and wait for a little until the gallery loads, then scroll left/right, and press Esc to exit, optionally you can press F11 for a bigger gallery)