Mathiveri Finolhu is an island in the Maldives. It is located on the north of the Ari Atoll. Its size is 18000m2, and its maximum length/width is about 450mX50m, making it very long compared to how wide it is (usually, islands in the Maldives are round-shaped, but there are variations of course). This island is very close (less than 200m) to bigger Matheviri Island, where the town is located, local community.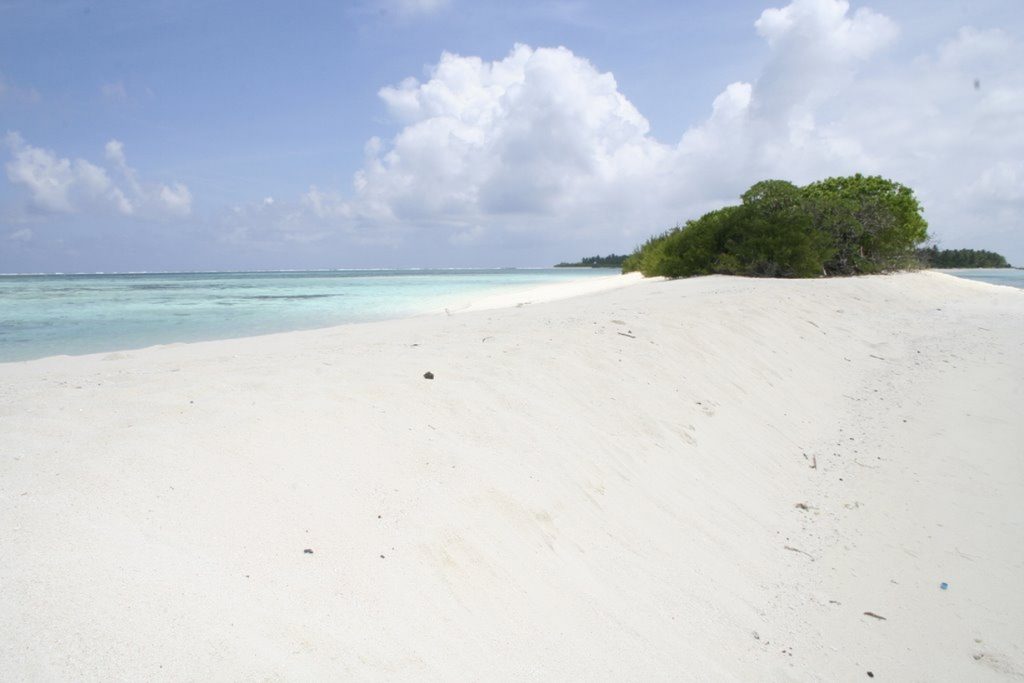 The population of the bigger Mathiveri island is around 1000 people. There is a school for local children, a police station, a medical center that provides basic medical care. There is also a court, island's port, small resort, several restaurants and coffee bars, and a diving center as well. The location of the two islands is around 85 km far from the Male International Airport.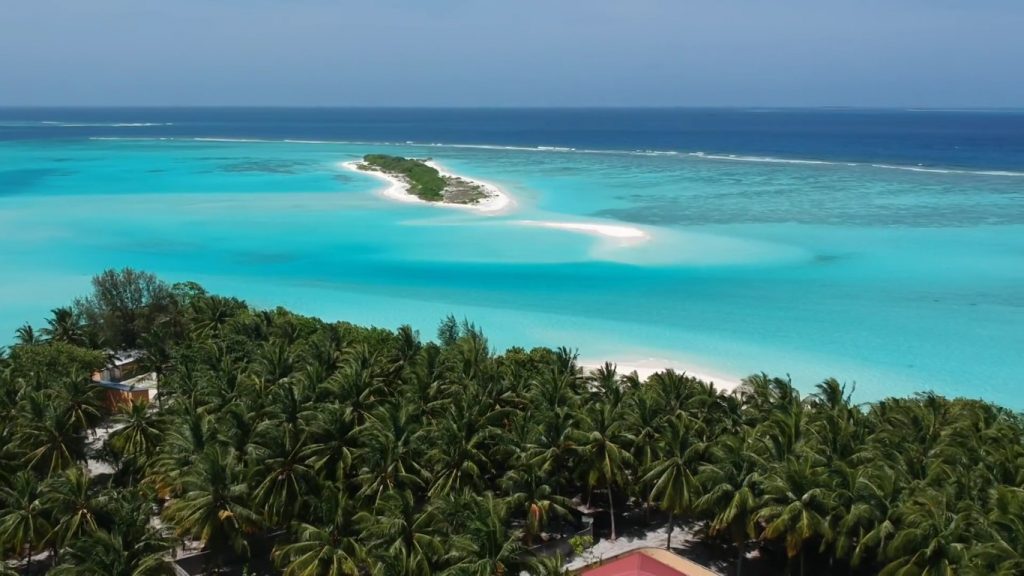 Mathiveri Finolhu Island is a typical Maldivian island, It is flat, surrounded by reef, has shallow warm waters, turquoise-colored waters of course, and white sandy beaches! It has some of the vegetation adapted to salty soil and sand, and some coconut palms of course. The island is very nice looking, it has everything someone needs for good enjoyment. And yet, it is close to amenities. Around the island, there are also many stingrays and small shards around. This island is undeveloped, and is very good!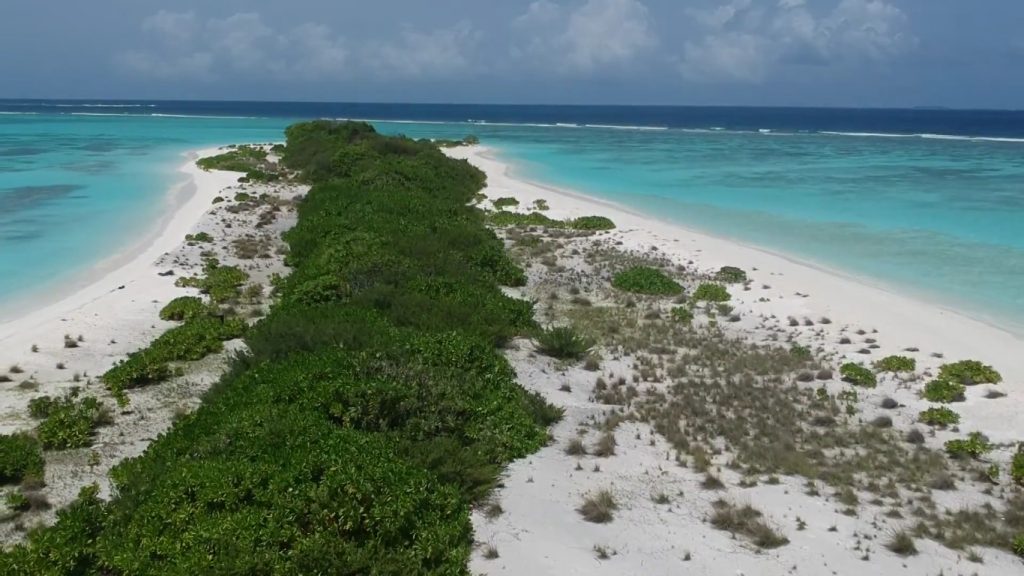 Mathiveri Finolhu Island is on sale. More precisely long lease, 49 years. It costs is 4 000 000$. Our member, Harsha Fernando is responsible for sale of this island, and this is his post https://www.facebook.com/groups/PrivateIslandsforSale/posts/1371222949967201/ (it is a closed group, you have to join to see this), for more information contact him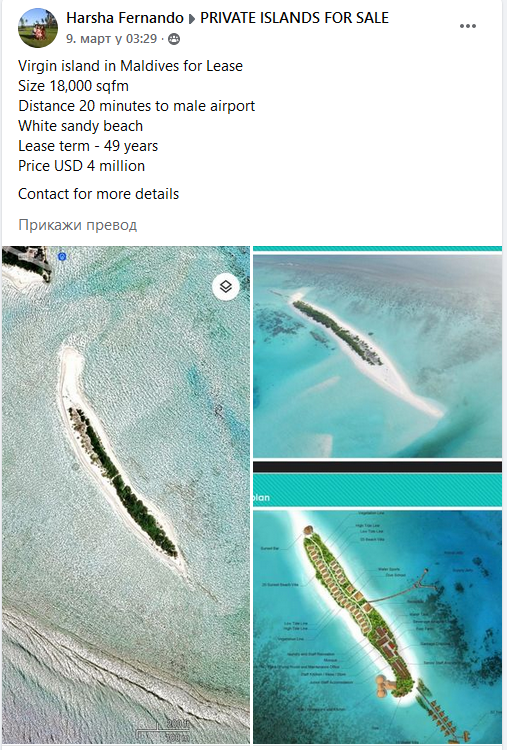 We do not have anything with the sale of islands, we just write from educational and commentary points, and sometimes at the same time promote them and help our members from the group ,,Private Islands for Sale" (where I am a moderator) to promote them FOR FREE. Harsha Fernando is under contract with the owners, so he got special permission from them to put the name of the island (and some information) in our group in some places for better promotion.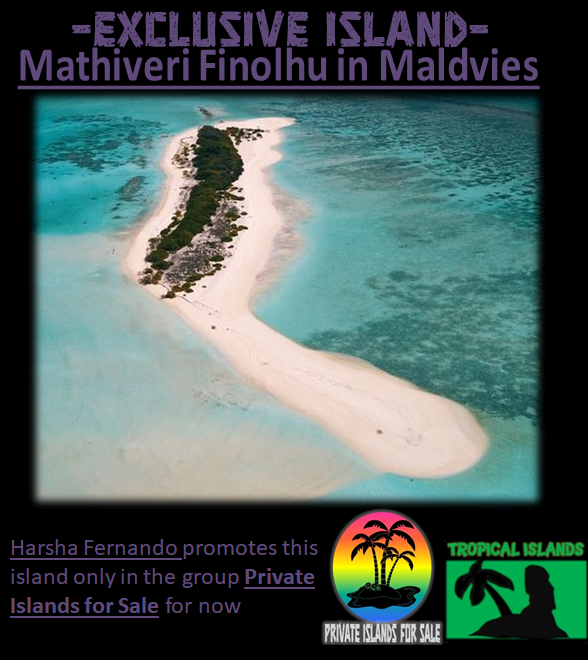 Also, he promotes his island only in the group ,,Private Islands for Sale" for now, meaning that it is ,,Exclusive Island" both there and here in this blog! For better promotion. For free, of course.
>>HERE IS OUR MATHIVERI FINOLHU ISLAND GALLERY (37 pictures) https://tropicalislands.net/mathiveri-finolhu-island-gallery/ <<