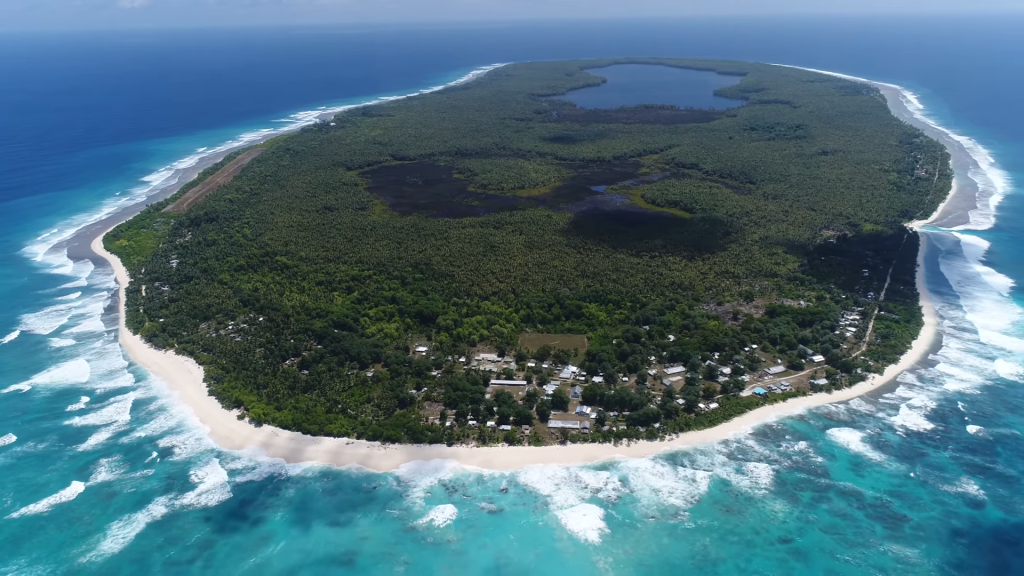 Teraina Atoll or Teraina Island or Washington Island in Kiribati is an atoll in the central Pacific and the northernmost part of the Line Islands in Kiribati. It is located about 430 km northwest of Kiritimati, and 1655 km southwest of Hawaii. Its length/width is 5.8 km by 2.5 km. About 1,900 people live on Teraina Atoll. It has an airstrip at the northwest part of the island, and it can be temporarily unusable after heavy rains. There is also a larger village on the west side.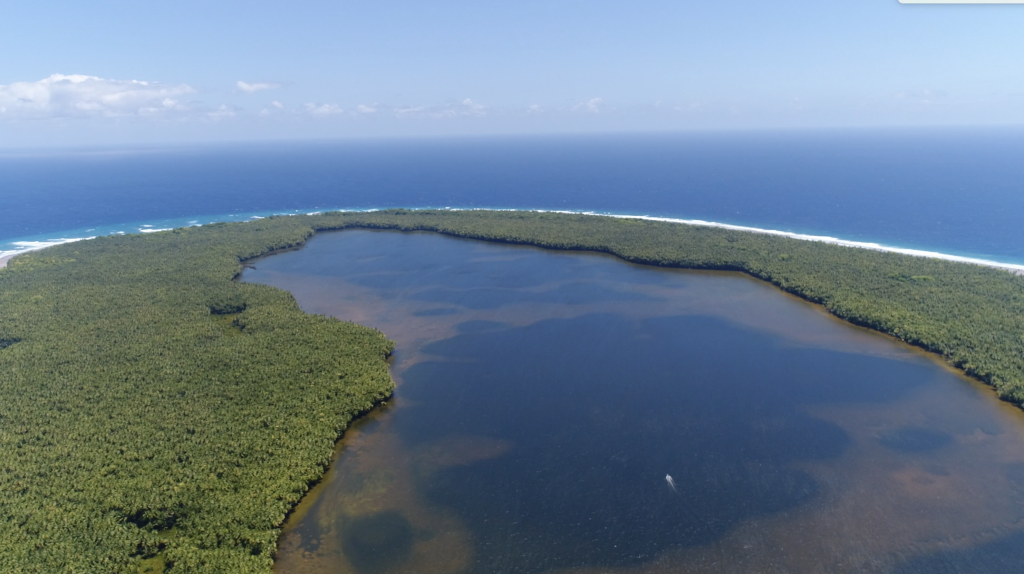 Access by boat is a bit difficult due to the awkward structure of the atoll and sea currents, which create often stronger waves. The atoll is unique in the Pacific in that it has a freshwater lagoon! It's called Lake Washington, and a species of eel lives there. The lagoon was formed when the channel became clogged due to organic deposits, creating a substrate and frequent rains created fresh water.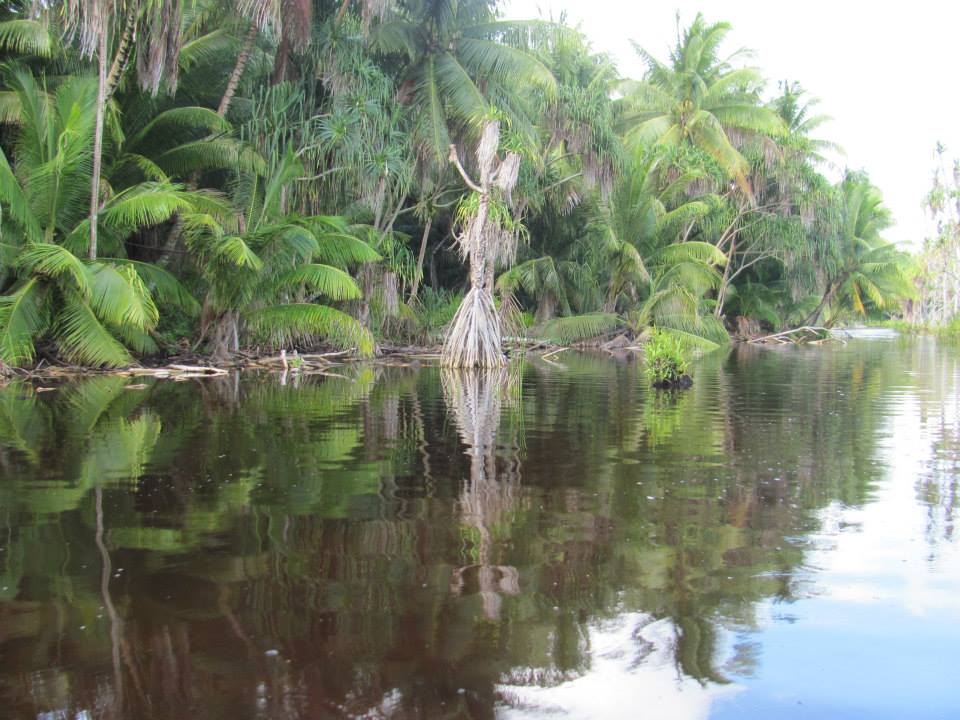 Teraina differs from most other atolls in the world (not just in the Pacific) because of that large freshwater lake (Washington Lake), and it is also the only permanent freshwater lake in the whole of Kiribati. Transport is done via two roads and via canals in water. They also have a canal that leads to Washington lake. Teraina Atoll was sighted on 12. June 1798. by the American whaling captain Edmund Fanning, and he named the atoll after George Washington.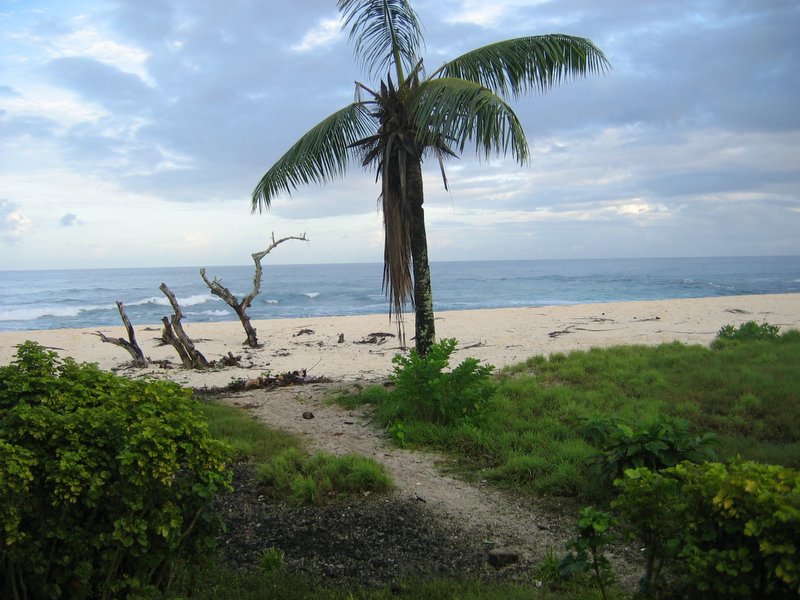 There are over 30 species of flowering plants known to grow on the atoll, but most are not originally native. The most dominant seems coconut palms, which are widespread there, especially around the lake on bogland. About 10 species of seabirds breed on Teraina, and there are some migratory birds. There are also some feral cats, dogs, and pigs on the atoll. People produce local products, and what cannot be produced locally is shipped about twice a year.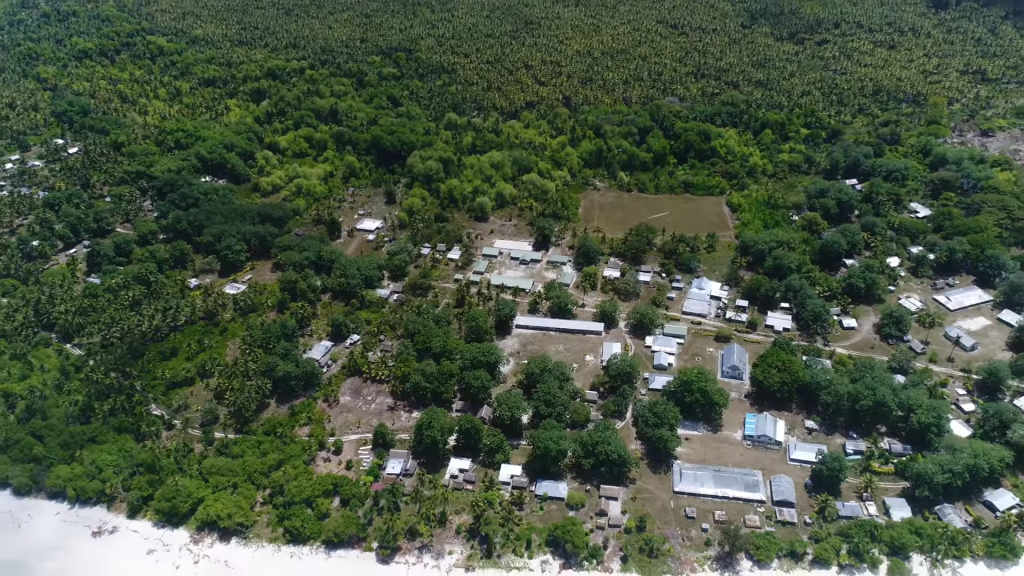 Now, you will get a big Teraina Island Gallery (80+ pictures, click on a picture and wait for a little until the gallery loads, then scroll left/right, and press Esc to exit, optionally you can press F11 for a bigger gallery), then you will get a few video links provided by ,,Living Life Unpeeled" youtube channel. Those guys visited that place and made very nice videos.
Teraina Atoll Gallery:
Here are youtube videos provided by Living Life Unpeeled: