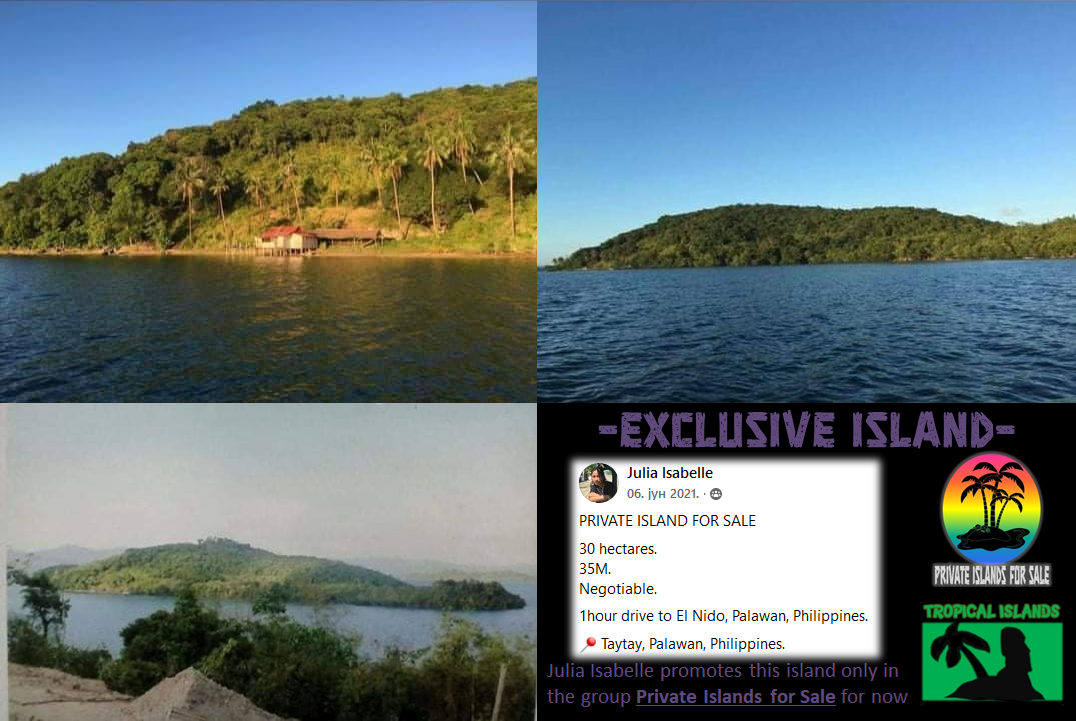 Another exclusive island for ,,Private Islands for Sale" facebook group, and (as the result) will be exclusively promoted here on this blog. Julia Isabelle promotes her island there, just in the group. She has those few images (and I work with whatever I am given), so no gallery album this time around. Post in this group is here https://www.facebook.com/groups/PrivateIslandsforSale/permalink/1192358311187000/ and you can contact Julia there if you are interested (have in mind that it is a closed group so you have to join).
South Malaibu Island is in the Philippines. This island has a decent size, 30 hectares, has lush vegetation, coconut palms, hills, and some basic infrastructure (two buildings). It is untouched, perfect for getaway adventure or for a resort.
We do not have anything from sales, we promote assets for free (and this is an educational blog), and we only promote, we do not take responsibility for correct information. It is up to the client and seller.