The Great Barrier Reef is the largest coral reef in the world. The reef is located in the Coral Sea off the coast of Queensland in northeastern Australia. It covers a length of over 2,300 km and an area of ​​about 344,400 km2, and can be seen from space. The Great Barrier Reef is a large group of about 900 islands and over 3,000 reefs. Since 1981, it has been on the UNESCO World Heritage List. From the UNESCO site:
"The Great Barrier Reef is a place of extraordinary diversity and beauty on the northeast coast of Australia. It contains the world's largest collection of coral reefs, with 400 species of coral, 1,500 species of fish and 4,000 species of mollusks. It is also of great scientific interest as a habitat for species such as the dugong ('sea cow') and the large green turtle, which is threatened with extinction. "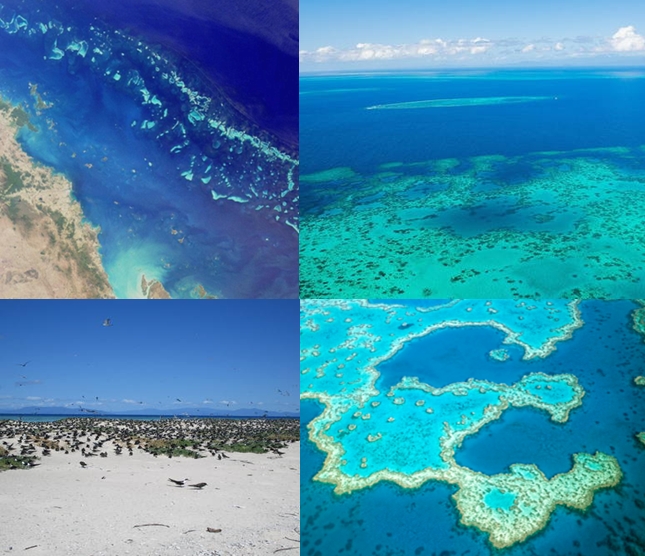 Unfortunately, the Great Barrier Reef is subject to frequent coral bleaching as we explained here https://tropicalislands.net/coronavirus-bushfires-and-mass-coral-bleaching-in-australia-affect-islands/ further. the climate change is affecting it.
In 2018. the Australian Government has announced more than 500 million Australian dollars ($379 million) in funding to protect the Great Barrier Reef. The investment should help to deal with major threats like mass bleaching, biodiversity loss and other climate effect consequences, but some critics think funding might go to previous strategies which have seen limited success.
HERE IS OUT GREAT BARRIER REEF GALLERY WITH MORE IMAGES https://tropicalislands.net/great-barrier-reef-gallery/