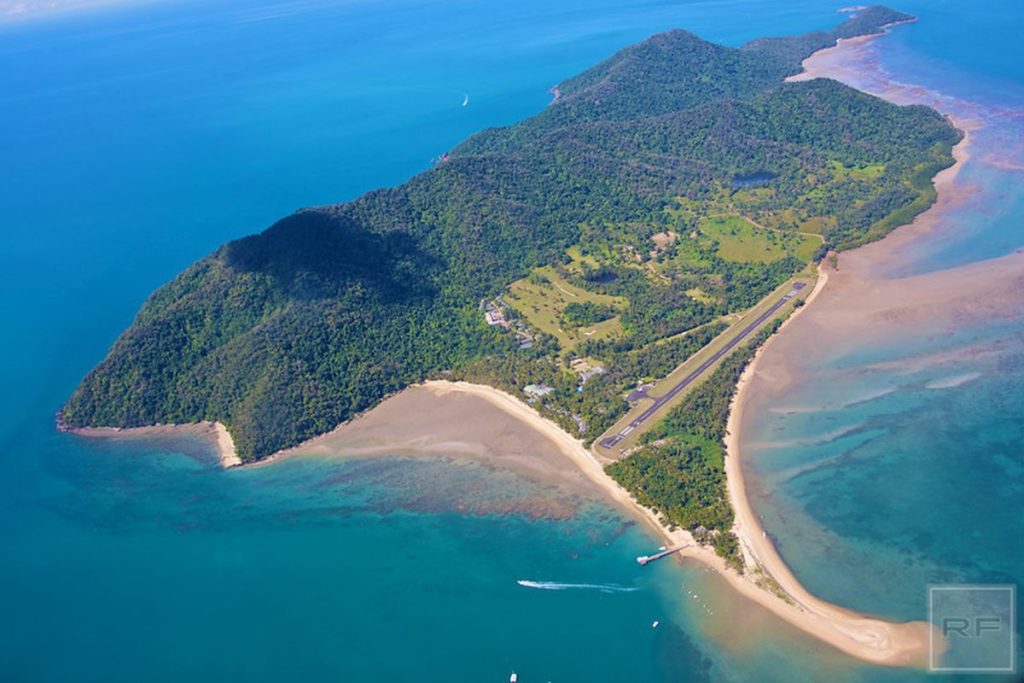 Dunk Island is also one of the most famous islands. It is located 4 km from the coast. Its area is 2471 acres. Maximum length / width is 5.8km with 2.3km. The highest altitude is Mount Kootaloo 271m. About a third of the island, 730 ha is under state protection, part of the Family Islands National Park. Over 100 species of birds are found on Dunk Island, and many snakes, lizards, crabs. It is also surrounded by a quality reef since it is located between the coast and the Reef Barrier. On June 9, 1770, Captain James Cook sailed past the island and viewed the island as a "tolerant high island." Cook named the island after the Earl of Halifax, George Montagu Dunk.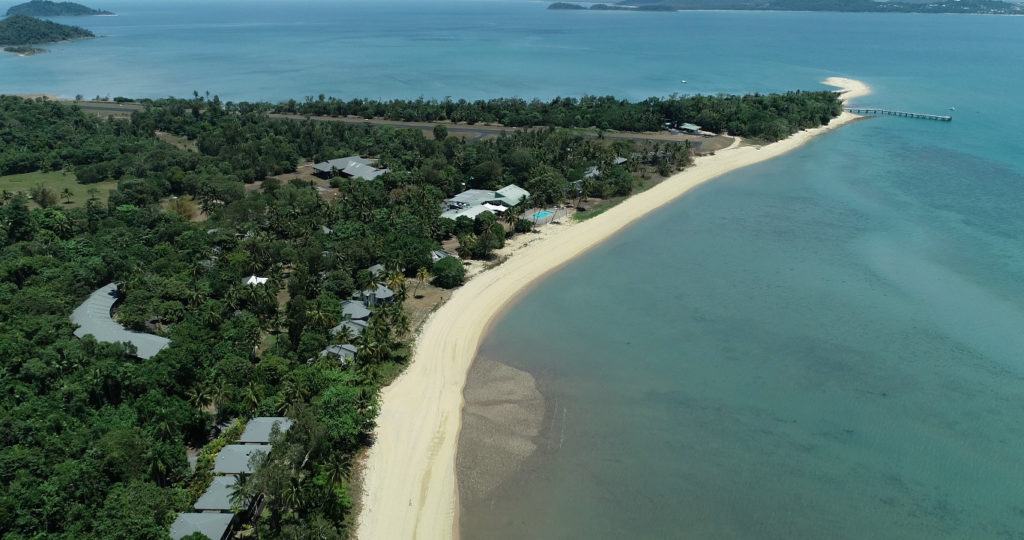 The island has a large resort with 160 rooms. In 2011, the island was severely damaged by Cyclone Iasi. And since then it has not been opened anymore, because the damage was huge. It is now for sale for about 20 million. By the way, Dunk's previous owner, Peter Bond (a multimillionaire weighing about half a billion dollars) had legal problems. His company Lync Energy had to pay $ 4.8 million in 2018 due to nature damage! Plus, Peter Bond still had reports of endangering the environment. In 2016, the company was in debt of $ 230 million. Ecology, a very honest job for individuals! Especially if they own an island. In 2019. it has been sold to one Australian company ,,Mayfair 101″. More about this corrupt man and his actions can be read here, in our post https://tropicalislands.net/poisoner-immoral-man-whose-owned-dunk-island-for-years/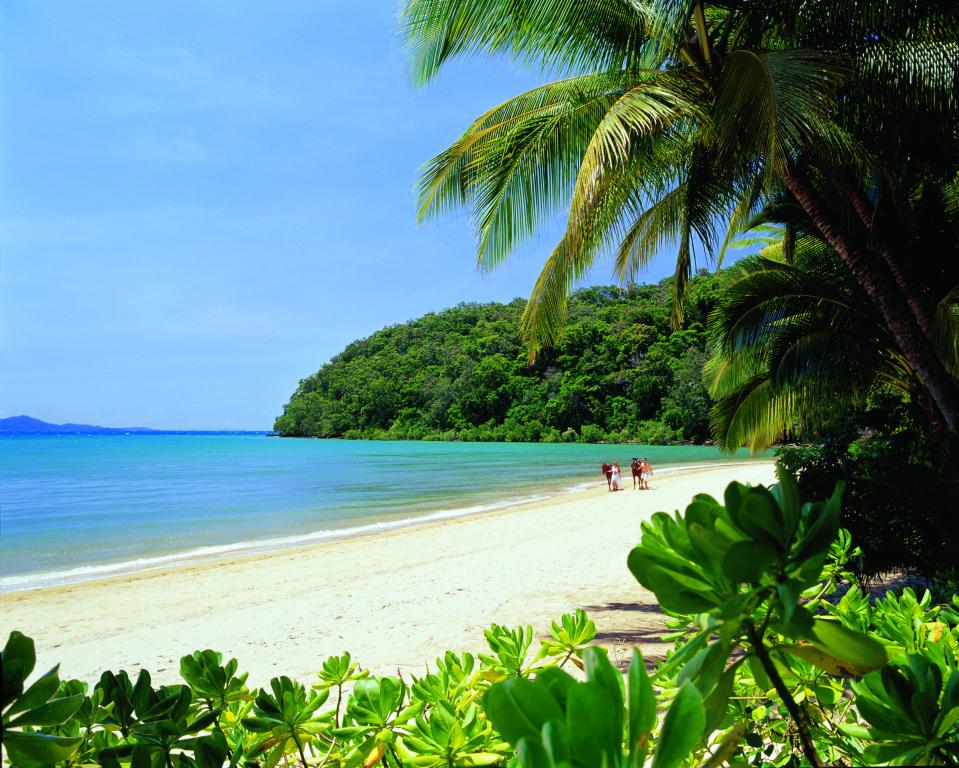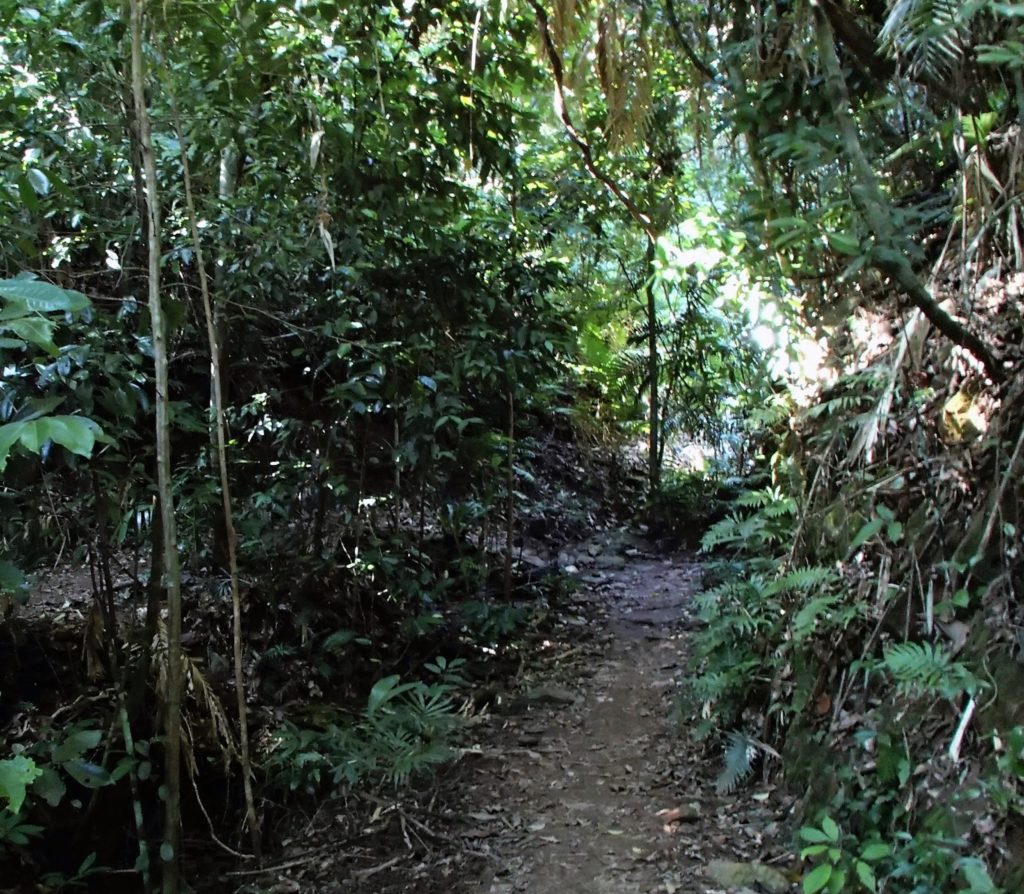 By the way, the island is perfect, one of the best in Australia, and even in the world, because it has a lot of diversity and possibilities: it has a hotel infrastructure; has a runway; ship dock; plains with vegetation similar to flat islands; hills with rainforest vegetation typical of the Australian rainforest; granite stones; plenty of white beaches; a sandy natural superstructure of about 300 meters which makes it a peninsula (surrounded on three sides by water) which is rare; two small ponds; roads, surrounded by coral reefs …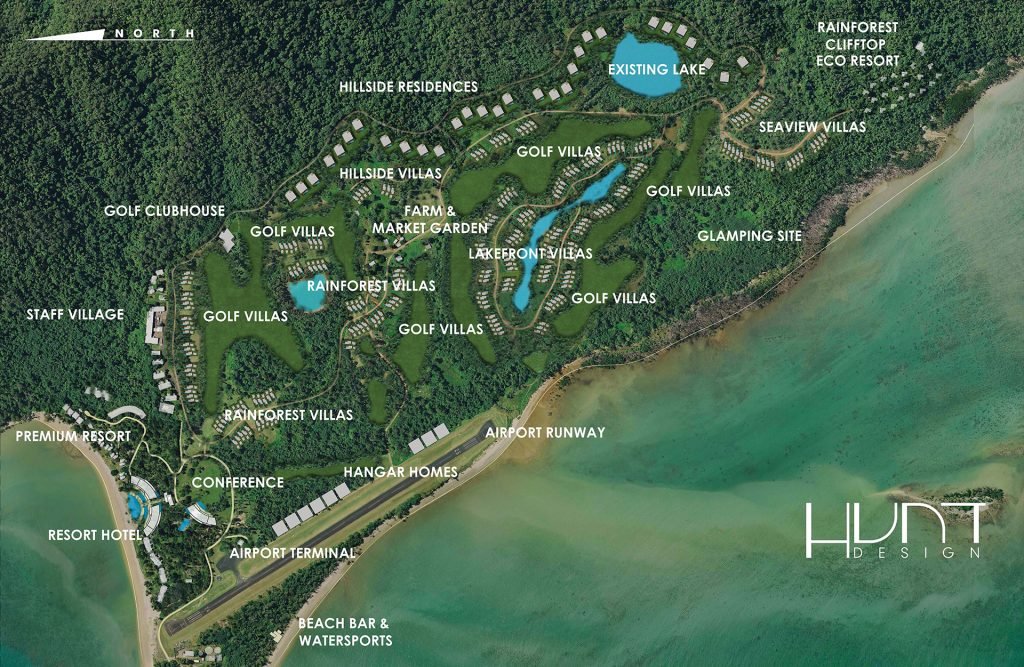 Here we see the "master" plan on offer because the island is for sale, to be available part to the maximum use and convert in a tourist complex. Money is never enough.

In the left picture we see the destroyed infrastructure, in the right we see a comparison of what it used to look like and how it did after the cyclone. It was dangerous.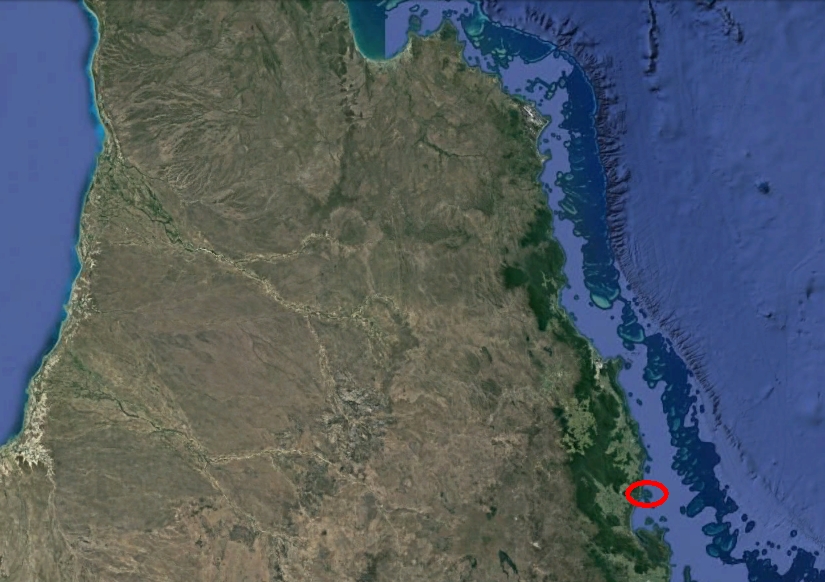 Map where is Dunk Island located (red marker). Due to its big size (for private island) it can be seen from the distance.
HERE IS OUR HUGE GALLERY FOR DUNK ISLAND https://tropicalislands.net/dunk-island-gallery/