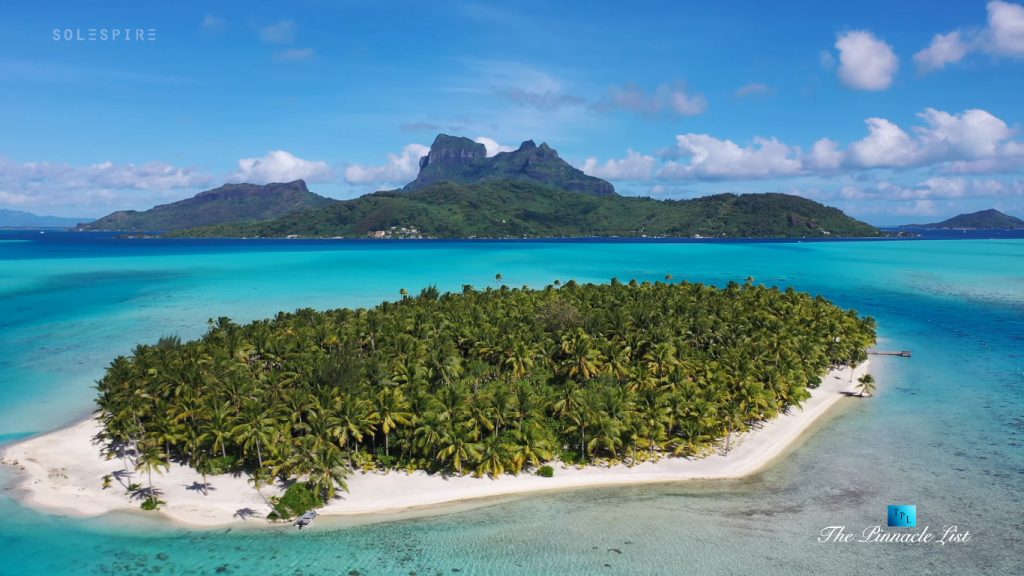 Motu Tane is an island in Bora Bora, French Polynesia, South Pacific. Its size is about 9,6 acres (3,88 ha), and its maximum length/width is around 305mX190m. Motu Tane is located on the northern side and is around 2km away from Bora Bora's shore and just 340m away from Mute Island where Bora Bora airport is located (less than a kilometer away from the airport), making Motu Tane sitting at a very strategic location. Motu Tane is a high-luxury private island.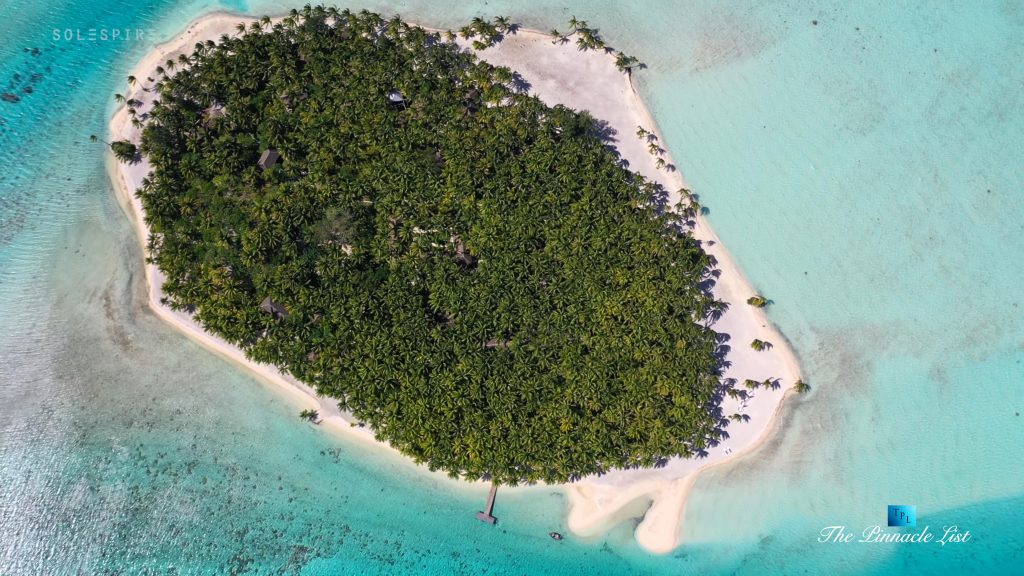 As almost everybody knows, Bora Bora is a world-famous class island that features one of the best tropical sceneries in the world including hills, tropical vegetation, amazing turquoise lagoons, bright white sandy beaches, and of course, a lot of coconut palms. One of the main features of Bora Bora is that it is a raised island surrounded by an atoll, having many smaller flat islands scattered around, and an awesome lagoon being between them. Many marine life and corals are to be expected there.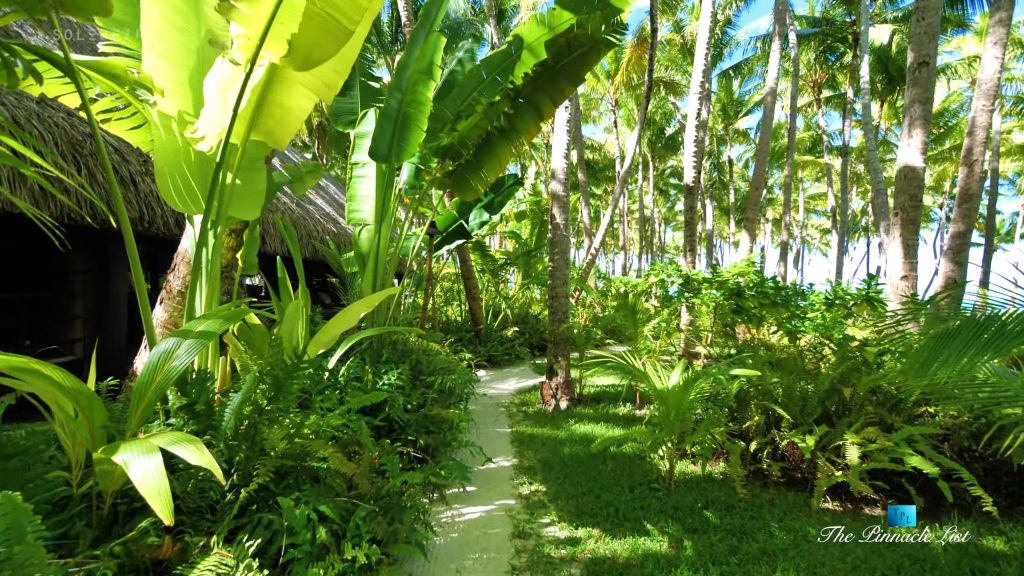 And Motu Tane is one of those islands scattered around Bora Bora overlooking the main island and its peaks directly providing awesome views every time. As Bora Bora attracts many tourists and rich people worldwide, and Motu Tane is directly near the airport island, it is impossible to miss it or not see it. Tane is somewhat isolated, yet in the middle of action if needed. It is surrounded by coral reefs and a turquoise lagoon with warm shallow water for plenty of water-based activities.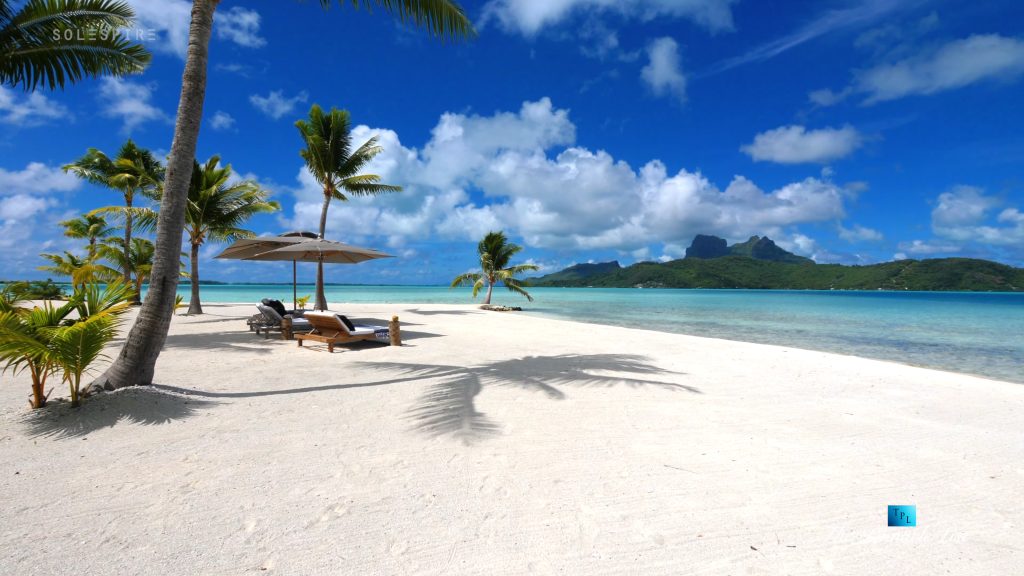 Motu Tane is also surrounded by white sandy beaches and features a lot of coconut palms for a tropical vibe in South Pacific style! The island itself is developed in a luxurious style to the details that offer everything someone needs. For more precise details here is quoted text from The Pinnacle List (a place that sells this island) as they have the most precise information:
Just 10 minutes from the main island of Bora Bora, the private island of Motu Tane encompasses approximately 10 acres of sandy beach, tropical foliage and coconut groves all set against a mountainous backdrop. Owned by cosmetics mogul François Nars, Motu Tane consists of traditional thatched-roof Polynesian huts or "fares", with 22 separate structures. Enjoy 2 luxurious suites comprised of 2,500 square feet, each with a sunken lava bathtub, shower and dressing area, as well as panoramic views onto the garden, the beach, and the main island. Find 9 beach bungalows and 2 suites to accommodate up to 20 guests, a library with museum-quality Polynesian art and artifacts, a photography studio, a chef's dream kitchen and 2 staff quarters. The great room, encompassing about 2,500 square feet, is perfect for casual gatherings or formal entertaining with an adjacent dining area offering a hidden wet bar and 2 extra-large custom-made tables for up to 36 people, all surrounded by the garden. Designed by Christian Liaigre, the rooms feature custom-crafted furniture made from rare tropical wood and natural fabrics, and most bungalows have motorized screens which can bring the outside in and can offer shelter in case of excessive winds or tropical rains.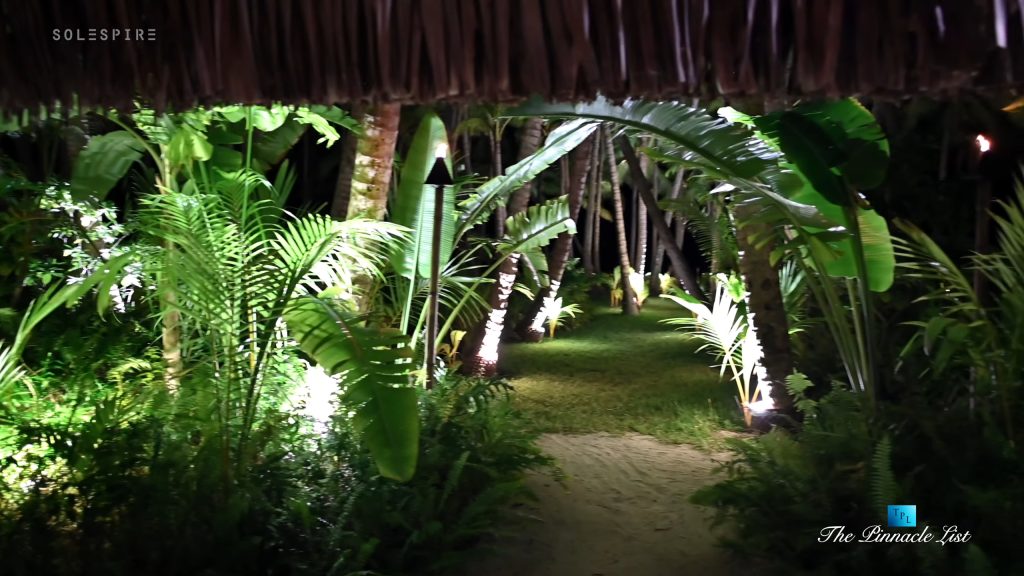 So generally, Motu Tane is one of the best private islands available in the world, and is for sale for some time now, real ace. But for that information you have to look elsewhere as we are an educational blog, we write from commentary and educational points, and are not involved with the sale of islands. But I would recommend it if someone has enough deep pocket.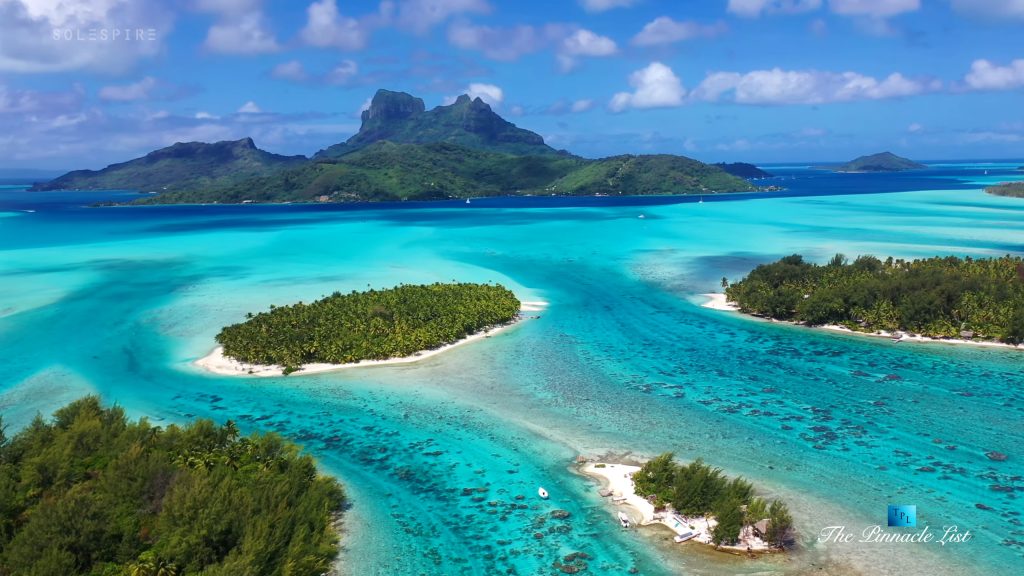 Now you will get a large youtube video (over an hour long) from The Pinnacle List, a very detailed and professional work representing this island, and after that you will get a large gallery of images (140+ pictures, and most of them are taken from that video actually)
Here is Motu Tane Gallery (143 pictures, click on a picture and wait for a little until the gallery loads, then scroll left/right, and press Esc to exit, optionally you can press F11 for a bigger gallery)