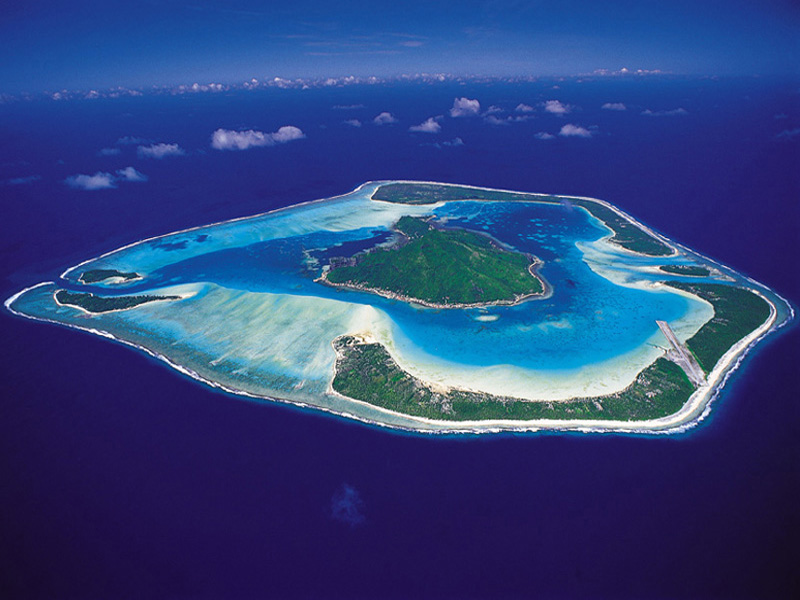 Maupiti Island is an island about 40 kilometers west of Bora Bora. It is a volcanic island with a coral atoll around it. Actually the same as Bora Bora, only a smaller version. It has a population of 1,200 people living on 11 km2. The central island of Maupiti has a high peak of 380 meters. The lagoon has large and flat coral islands in its northern half of the reef and two motus on either side of the pass at the southern end. There, between the two motu, the lagoon is supplied with water and there is deep water for larger ships, only here is the island in the lagoon accessed.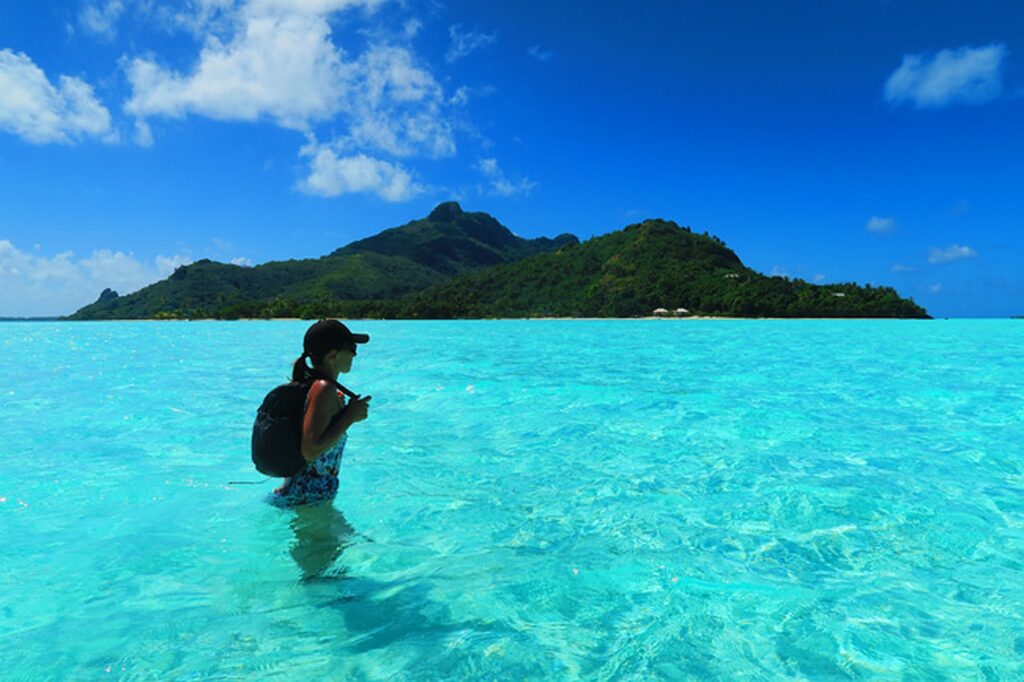 I like that island the most in the country. It has all the benefits of the island and the atoll combined (atoll's flat, central island's hills, beaches, jungles, lagoons etc..), just like Bora Bora, only the island is smaller and less visited. It is also called ,,Litlle Bora Bora" or ,,Bora Bora's sister". Great island! They say that Maupiti is now what Bora Bora used to be in the past.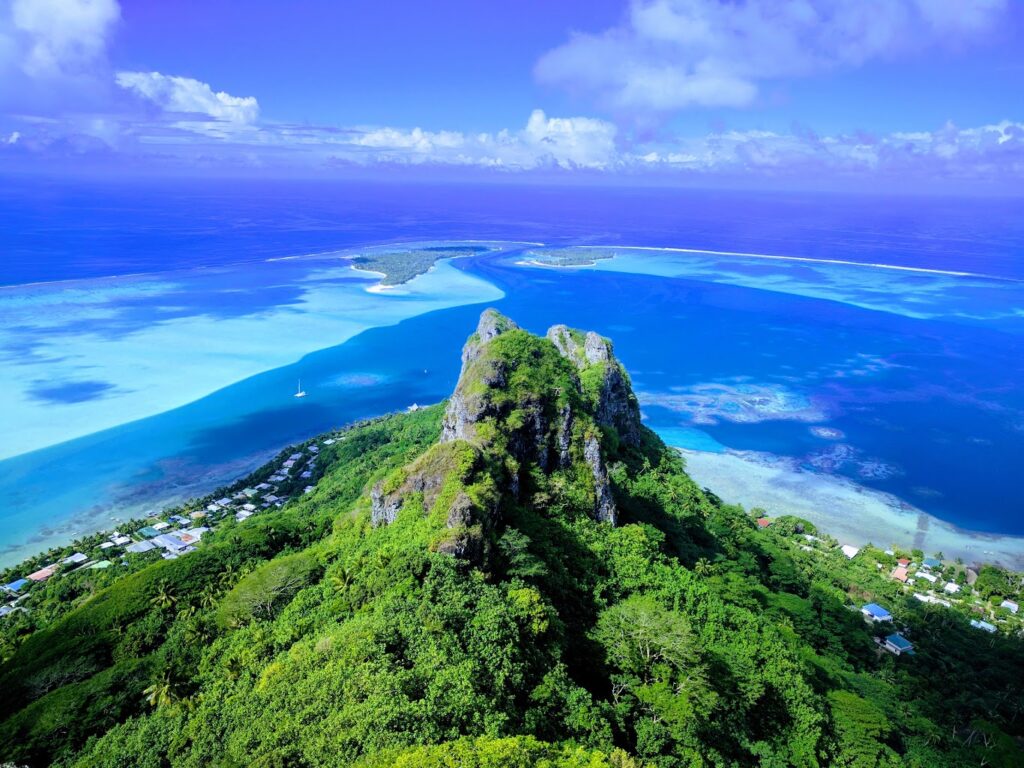 Maupiti was discovered in 1722 by the Dutch explorer Jakob Roggeveen, 50 years before Tahiti. Maupiti is one of the most beautiful islands of French Polynesia (according to me it is the most beautiful), away from mass tourism. In Maupiti, we cannot find any hotels, only charming guesthouses perfectly integrated into the landscape. Also, there are no shopping malls or nightlife as in Bora Bora. Climbers can see an impressive panorama after climbing Mount Teurafaatui (372m). Maupiti Island is perfect for those who want to relax from the busy, noisy city and fast way of life, and damned corporations. There are plenty of activities to do on the island.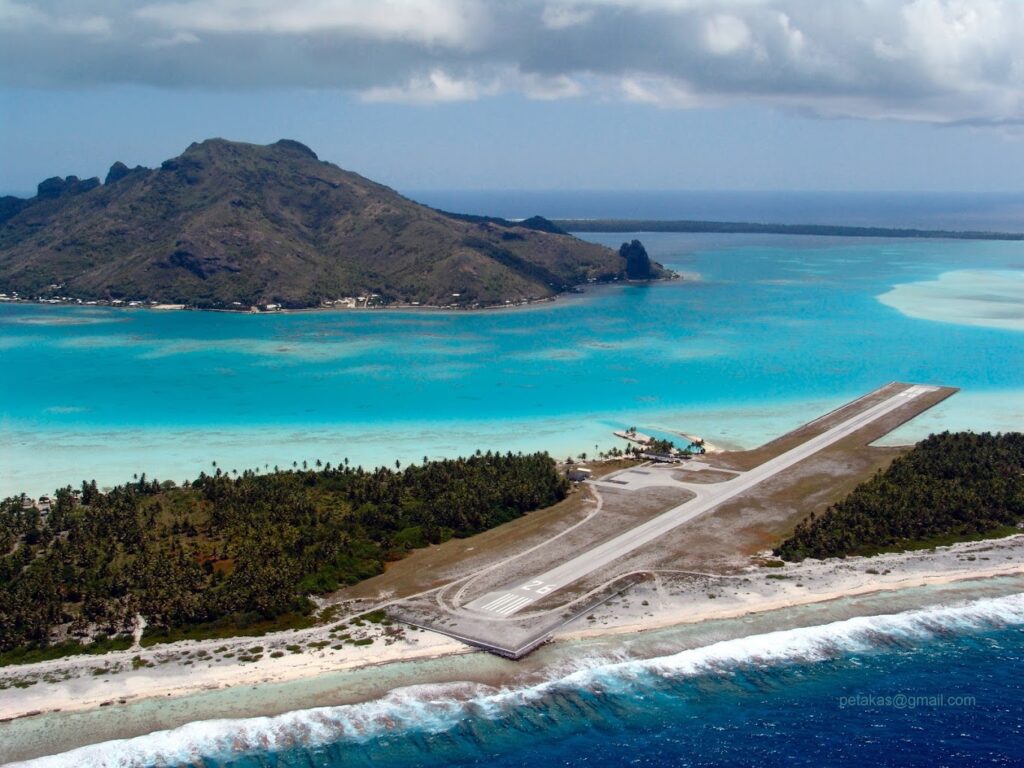 Maupiti Island has a good portion of history. At the north end of the lagoon, is one of the oldest archeological sites in the Society Islands, in Motu Paeao. Maupiti played a culturally important role in ancient Polynesian culture, as leaders from other islands came to Maupiti for ritual purposes. Archaeologists have discovered some artifacts dating back to 850 AD. There are also some caves and cliffs in Maupiti as well.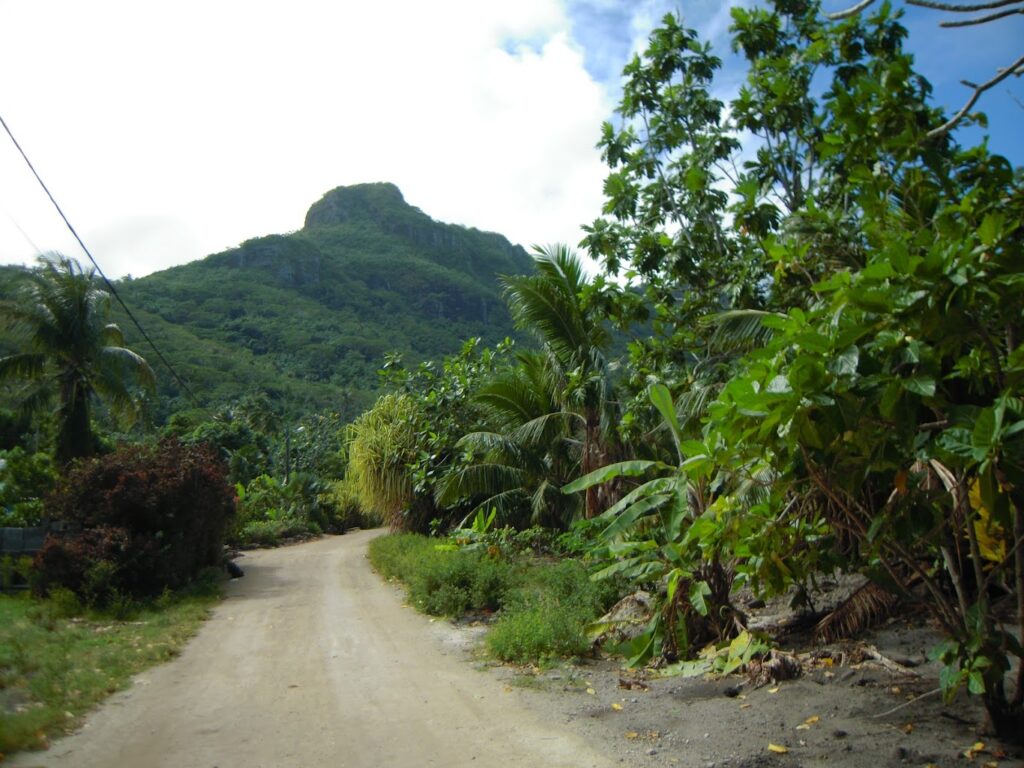 Maupiti Island has a lot of beaches. One of them, Terei'a beach is the most picturesque. It features white sand and crystal clear blue water which is one meter deep around. When the tide is low, it is possible to walk through a shallow lagoon to Motu Auria (which is across, around 620m distance). Maupiti's lagoon offers plenty of fish and corals, ideal for diving and snorkeling around. A special attraction there are a lot of manta rays that swim in the lagoon and can be viewed for hours.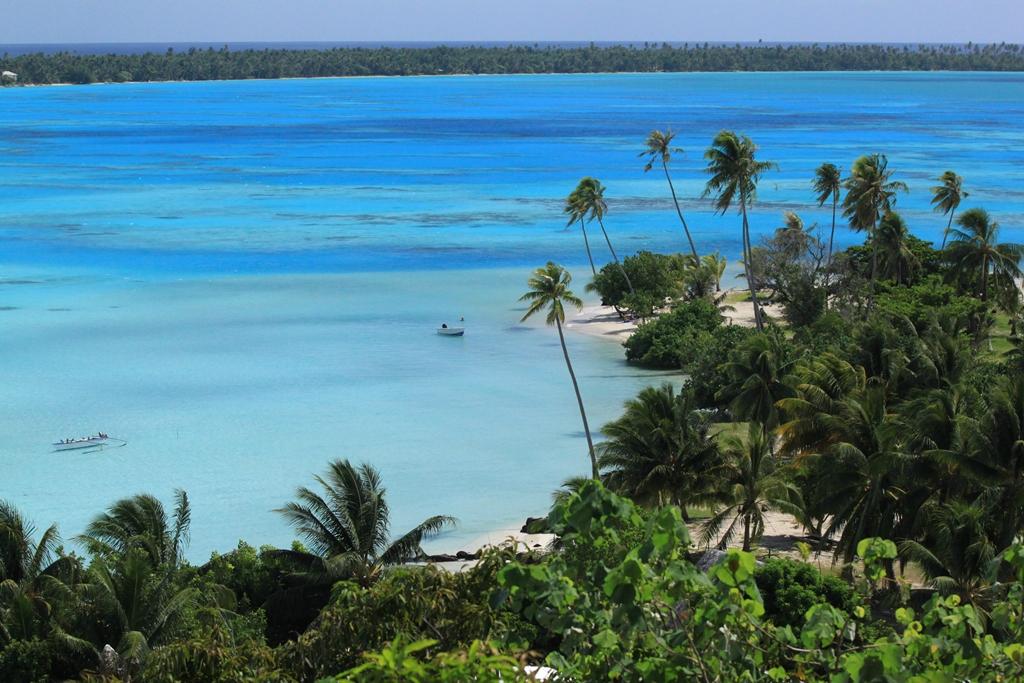 There are a lot of coconut palms (kilometers) as well as other fruit and vegetation around, adding to the amazing tropical landscape. Maupiti's lush vegetation resembles a natural jungle that attracts people. Maupiti inhabitants are freindly, it is said one of friendliest around.  it is also worth mentioning that there is ,,sea palace" house with walls made of corals and shells, as one of the attractions there. Now, you will get a few more images and a link to our very large gallery, over 230 pictures! (POST UPDATED 11. JUL 2022)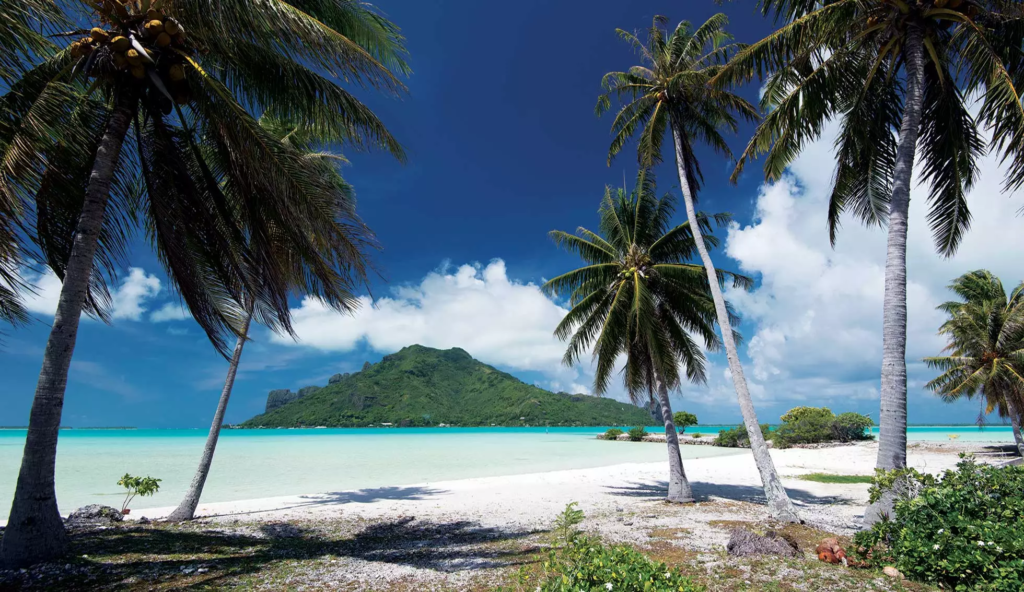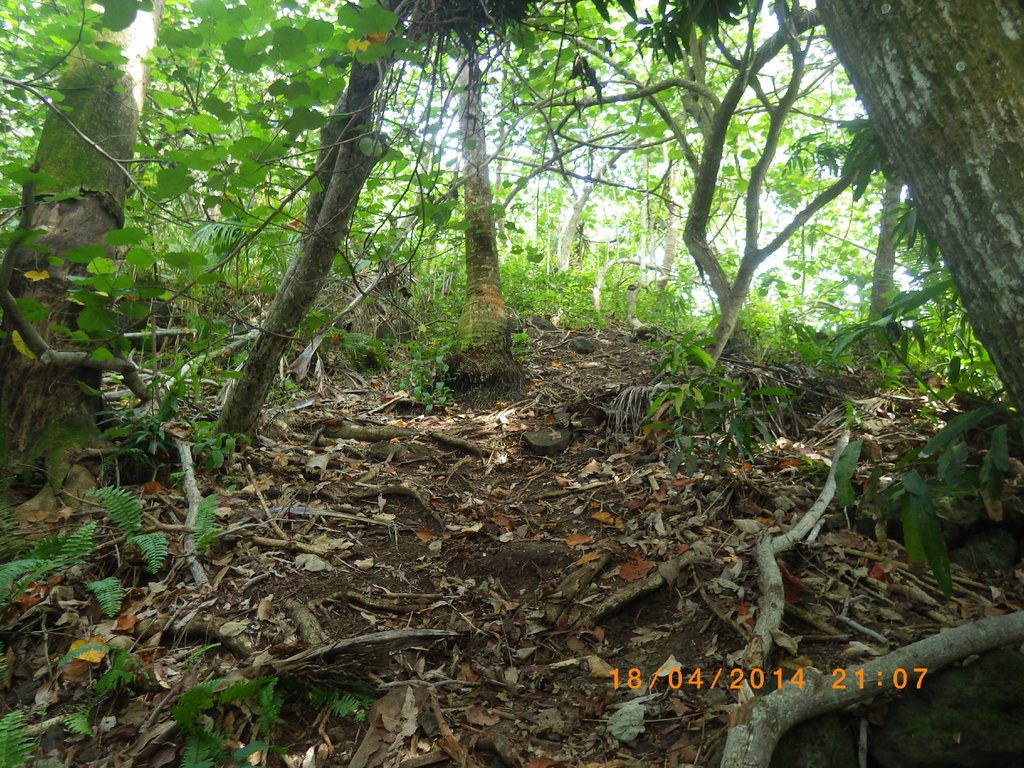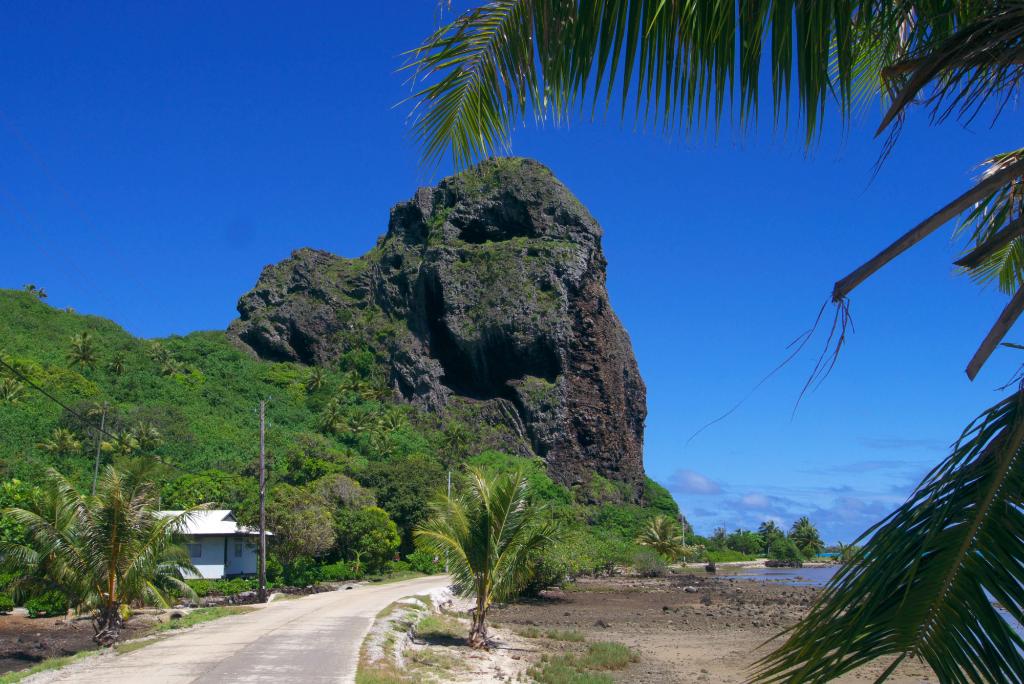 ---
CHECK OUT OUR ULTRA-LARGE MAUPITI ISLAND GALLERY (220+ PICTURES)! Click on the picture, wait for a little until they load in the gallery, and scroll them. (additionally, you can press F11 to enlarge the gallery even further)