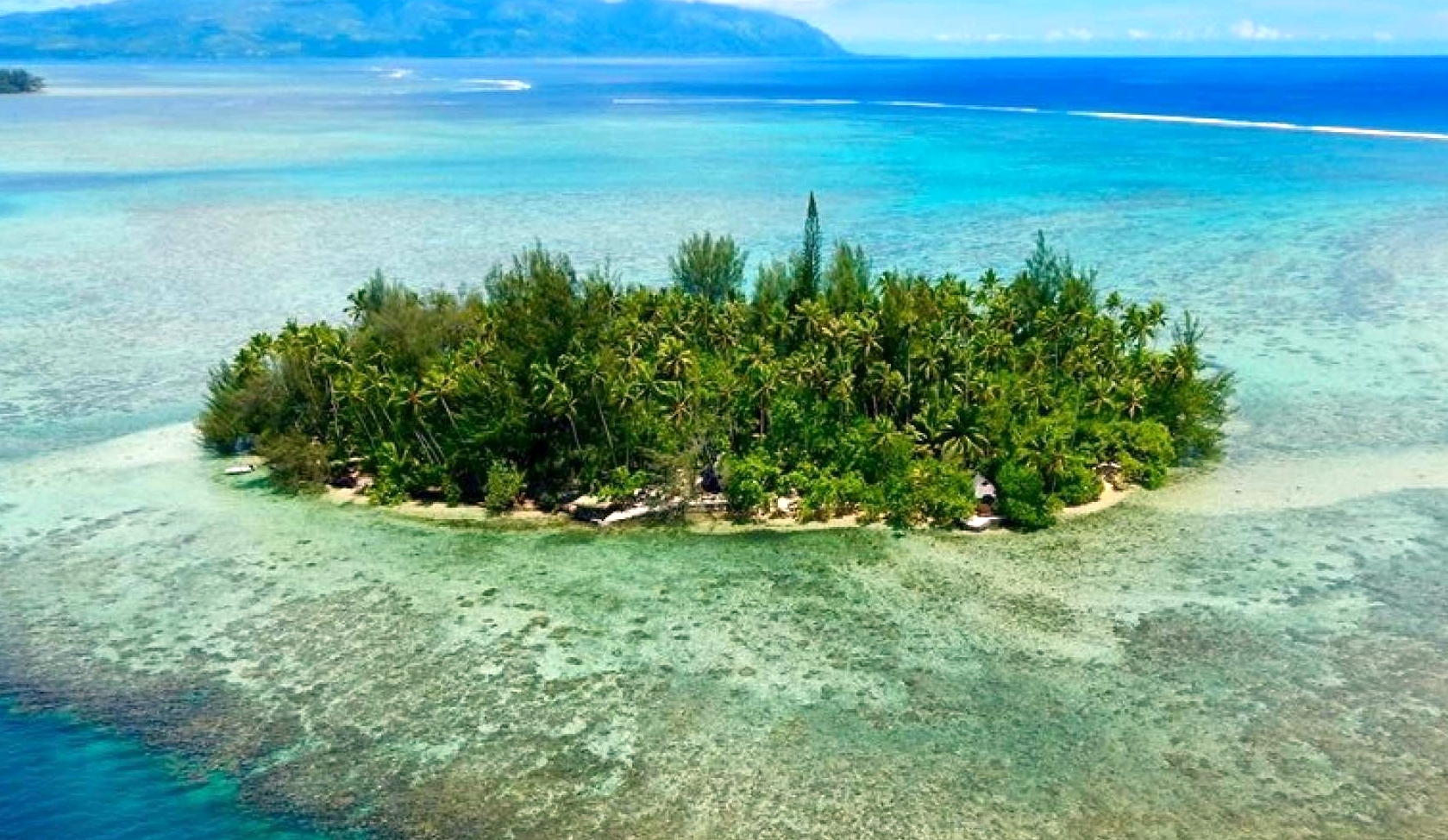 Motu Mapeti is a small island in Tahiti, French Polynesia. This islet is located less than 500 meters from the shore. Its maximum length/width is around 190mX100m. Motu Mapeti is an authentic South Pacific island that blends very well with nature. Despite being small, it is overgrown with various trees and vegetation, including coconut palms. It has that much vegetation that white sandy beaches mostly lie literally in shade.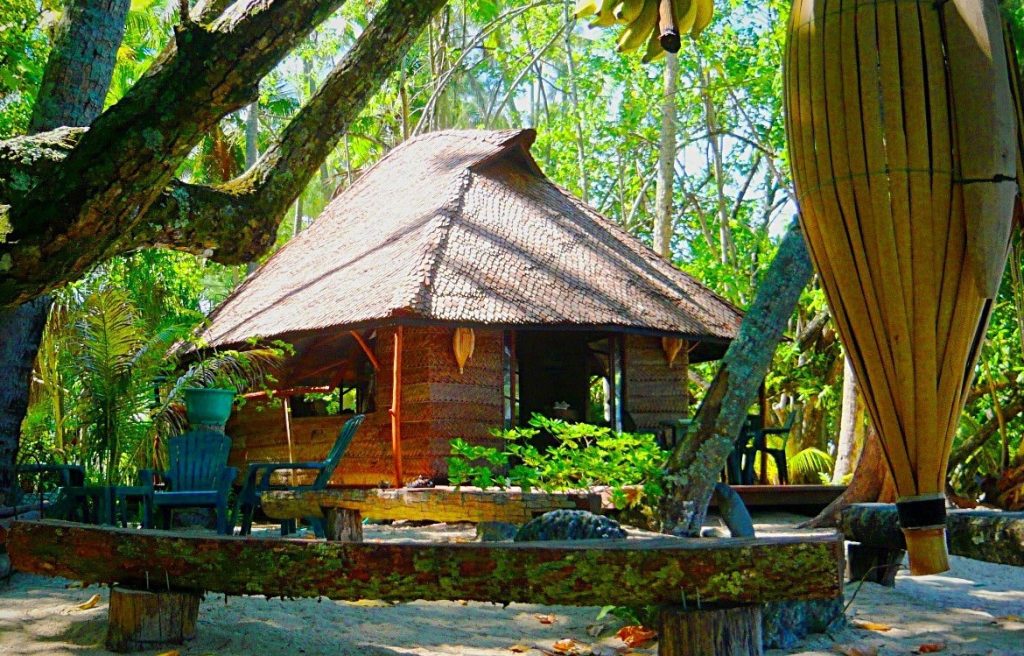 Motu Mapeti can accommodate 8 people among 4 huts, and structures there are build in Polynesian style that blends with nature.  Those bungalows are powered by solar panels. The warm water with turqoise colors surrounds this islet, and it lies just around 100 meters away from the deeper channel which is suitable for many water activities. And yes, being a South Pacific island, a good amount of corals are to be expected there.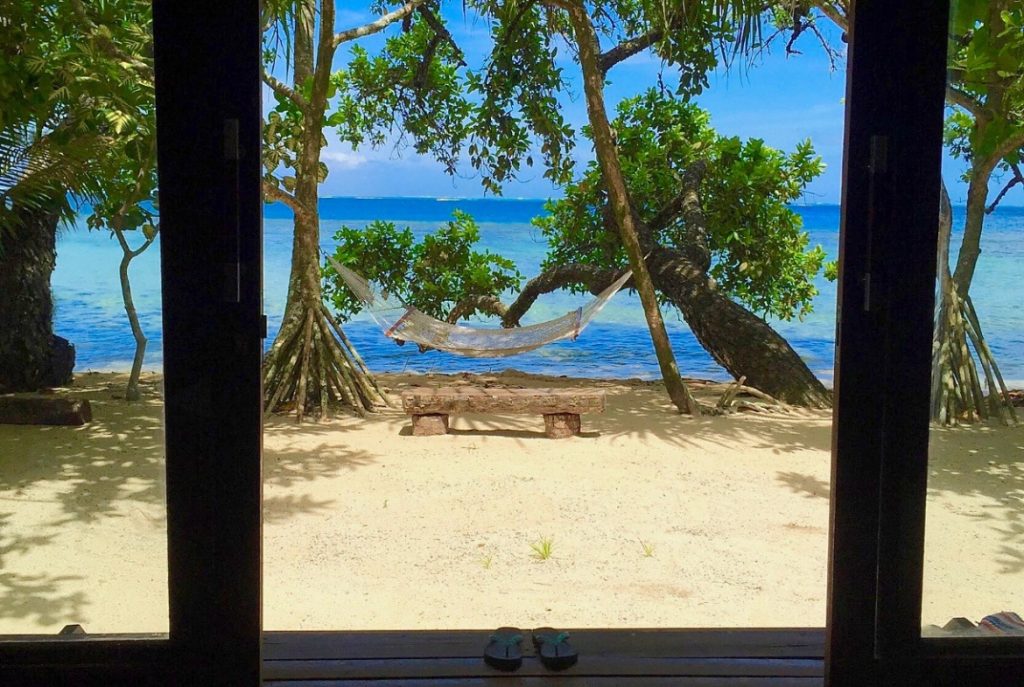 This nice islet is a close proximity to the shore as well, where towns and populations are, having access to all amenities there. It looks like it is designed as a good place to reconnect with nature, away from busy urban life. Motu Mapeti can be rented, but for that information, check elsewhere, as we are an educational blog and are not involved with island sales or rents.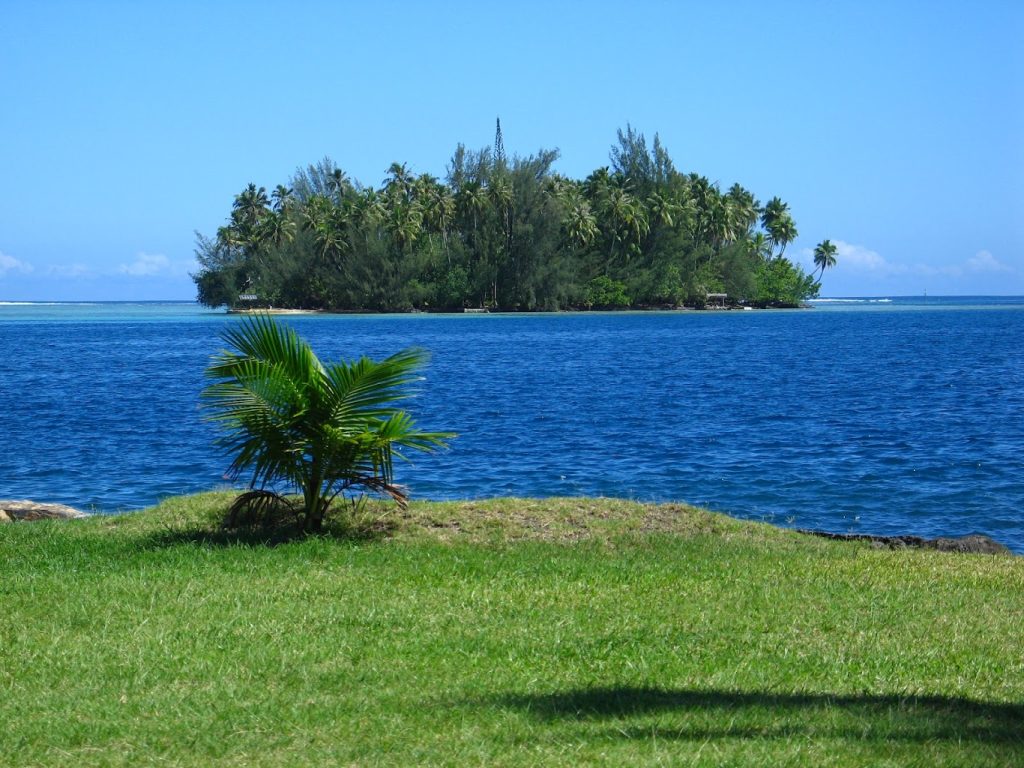 Now, you will get a Motu Mapeti Island Gallery (52 pictures, click on a picture and wait for a little until the gallery loads, then scroll left/right, and press Esc to exit, optionally you can press F11 for a bigger gallery)