Yasawa Islands is an archipelago of 20 volcanic islands in western Fiji. The Jasavu group is adorned with excellent landscapes, hills, vegetation, beaches and lagoons. The Yasawa areas were locations for the famous 1949 and 1980 Blue Lagoon films, including the Sawa-I-Lau Caves and the Nanuya Levu Islands (now called Turtle Island).
Turtle Island is an island about 2.35km long / 1.1km wide. The island is surrounded by a good coral reef and a beautiful lagoon. That is why many scenes from the movie "Blue Lagoon" were shot on it.

Sawa-I-Lau Island is also a famous island in Jasawa. Its length / width is 1.70 km with 1.15 km. The island has hills, plains, coconuts, white sandy beaches, a lagoon with corals … But, the biggest attraction there are the famous caves with water. Some scenes from the movie "Blue Lagoon" were also filmed on the island. There are a lot of coral rocks on the island.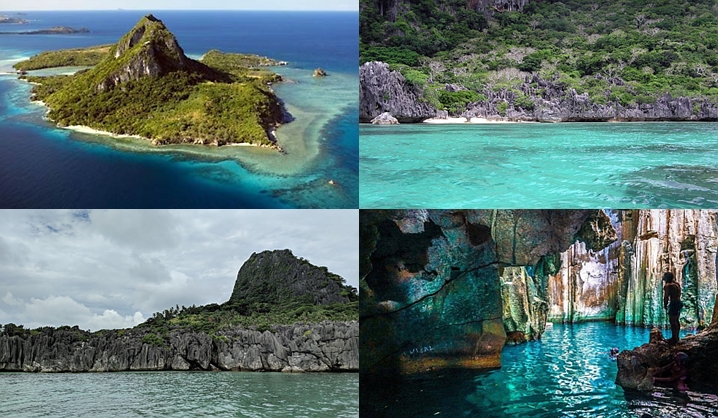 Narara Island is an island at the beginning of the Yasawa Archipelago. Its area is 113 acres (45ha), its length / width is 1.25 km by 700 m. Narara Island has a coral reef around, white sandy beaches, coconut palms and a hill.