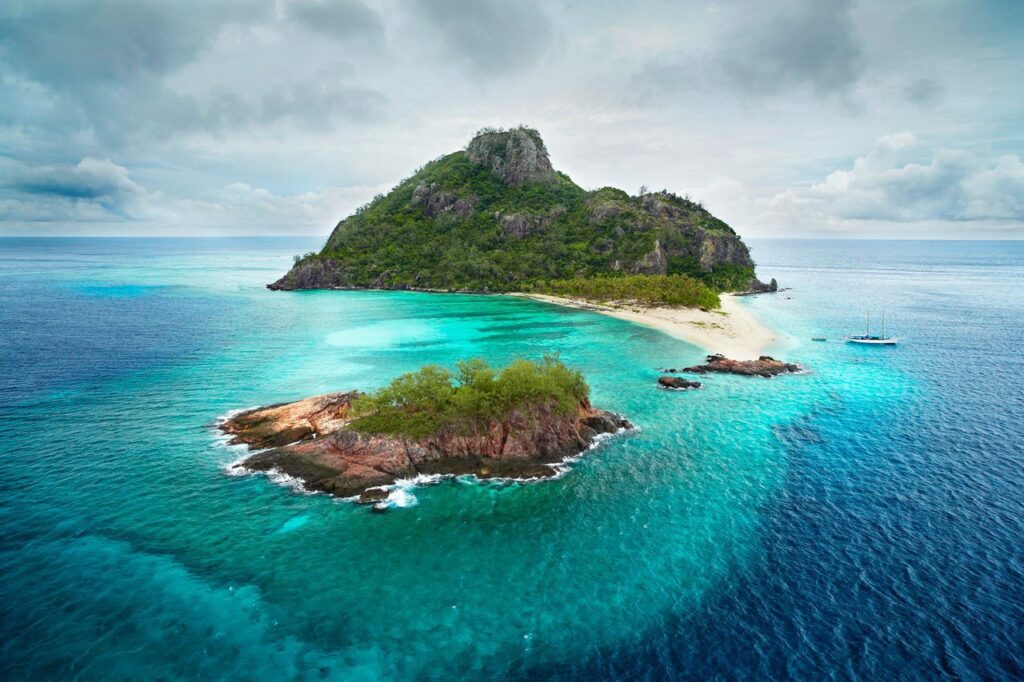 Monuriki is a volcanic island, 1.15 km long / 600 m wide and 178 m high. The island is located in mamanuca Group  The island is surrounded on all sides by a coral reef. Monuriki is a real so-called "Robinson Crusoe" island, because it has everything an island needs, it has rocks, plains, bright white sand, lagoons with bright blue water, a hill, coconut palms, and various vegetation above. The island even has a Fiji crested Iguana, a green Iguana that is only in Fiji.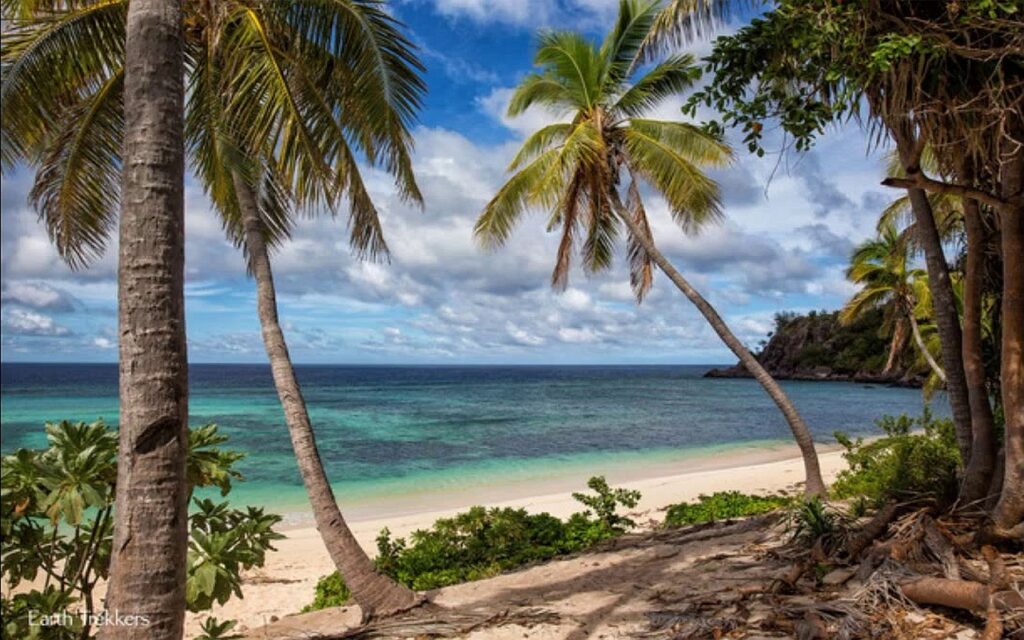 These iguanas are native to these areas. They were accidentally discovered after the movie "Blue Lagoon" from 1980. Dr. Coincidentally, after watching the film (which was mostly shot in Fiji, in the Yasawa group), John Gibbons went to Monuriki to take a closer look at that species, because they were often seen there. And then he discovered that it was actually a new species of lizard. Cyclone Winston also endangered these lizards and birds that live on the island because it damaged their habitat. They are endangered and should be protected.


In 2016. Cyclone Winston damaged Monuriki Island. Vegetation was badly hit. Such beautiful and important island is only a small example of what happens around and what challenges Pacific people face, and the others in the tropics. Climate change is treating those islands.
Cast Away from 2000, one of the best movies of all time was filmed in Monuriki Island with one of the greatest actors in leading role, Tom Hanks. As the sole survivor of a plane crash, he is forced to survive on an island, and since that movie, Monuriki had become a famous tourist attraction.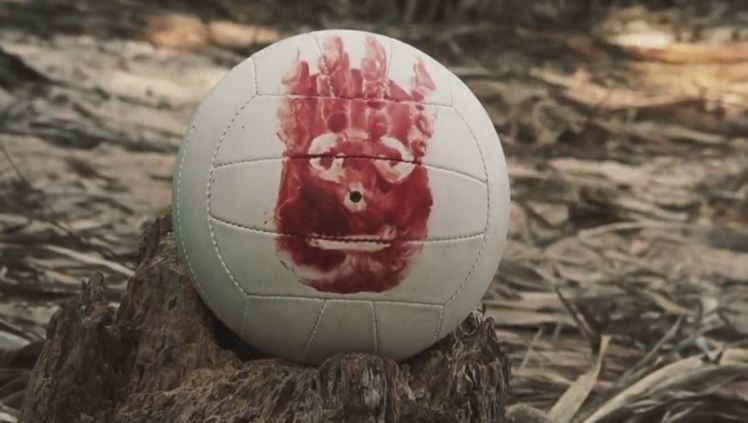 Yes, everyone who saw movie remembers ,,Wilson" and famous yelling WILSOOOOOONNNNN!!! Once you hear it, you cannot forget. It became quite popular, so it can be bought, with paint on it instead of the blood of course.
POST UPDATE: 28. December 2021.
Monuriki is a very scenic island and its lagoon is very good for snorkeling. There are also plenty of seabirds. Sometimes sea turtles can be found there. Sea turtles nest in those parts between November and April. Most of the resorts on the Mamanuca islands and around organize day trips and excursions to the island. Since many resorts do day tours to Monuriki, people should not expect to be alone often there. At its summit, there is a really good viewpoint at neighboring islands and surroundings.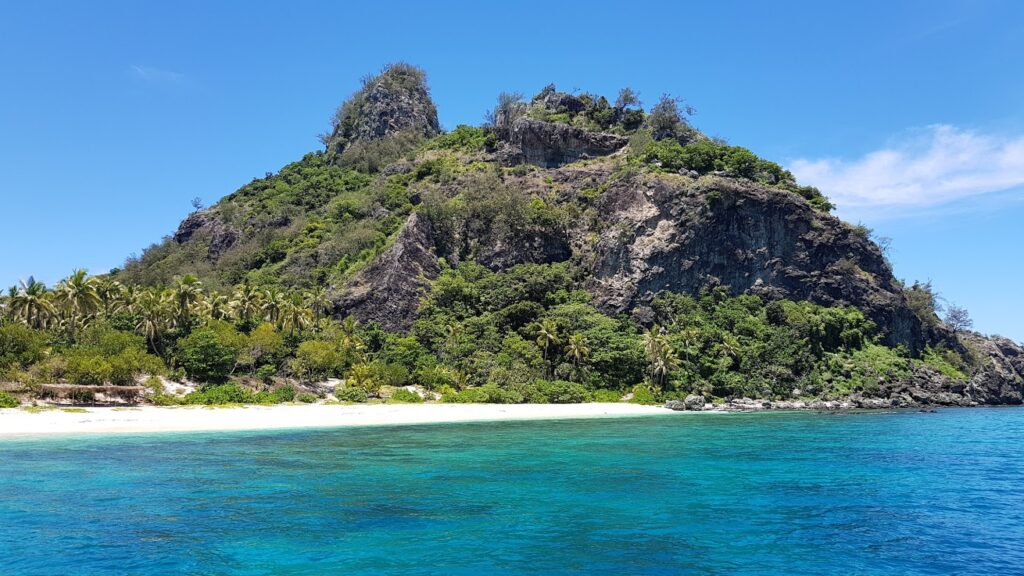 The people of the neighboring Yanuya Islands are the custodians of Monuriki. Since 2011. BirdLife International and Nature Fiji, and several other organizations are restoring habitat on Monuriki. Major threats on the island previously, according to BirdLife Data Zone, were Pacific rats and feral goats. Both have been eradicated in 2011 operations. Monuriki is listed as a Site of National significance.
CHECK OUT OUR MONURIKI ISLAND GALLERY https://tropicalislands.net/monuriki-island-gallery/